Important Note: If you use the recipe for buns, please let the rolls rise after shaping, just befor baking.
Bake at 400 degrees for about 12 to minutes
Let's bake some bread, sandwich loaf my way OK, my bread is cross between brioche and regular bread. My kids love it, my visitors leave with a fresh loaf. Here's what you'll need for one loaf:
A Mason jar filled with ice and your choice of liquor.
15 ounces of bread flour (All purpose flour works just as well )
1 Cup milk (you can use water)
3 tablespoons sugar
1 packet active dry yeast. Or 2 1/2 teaspoons if you buy in jars.
3 tablespoons melted butter
1 egg yolk 1 teaspoon fine salt or 1 1/2 teaspoons kosher salt.
Directions: Pour liquor into the mason jar and take a sip. Keep it close by.
Now mix sugar and milk, heat that in the microwave to about 120 degrees. Don't have to be exact, just have it warm. Take another sip of your liquor. Whisk the yeast with the milk and let it get bubbly. About 10 to 15 minutes. Meanwhile mix the salt, butter and egg yolk. Reserve the egg white. Once the yeast is happy, dump in the butter mixture and mix well. This is all happening in a bowl. Gradually add 10 ounces (2 cups) to the bowl and mix. Dump the remaining flour on a working surface i.e. cutting board, clean table top etc. Dump the dough on the surface and start kneading, adding flour as needed. You want a soft, slightly sticky but still workable dough. Once you get to that stop adding flour and knead the dough until smooth. You'll feel it in your heart when it's ready. Form a ball and place it in a buttered bowl, cover with plastic wrap and towel and let it rise to about double in size. This depends on how warm your kitchen is. I normally turn my oven light on and place the bowl in there. Takes about an hour.
Once it doubles in size, form into a loaf and place in a buttered loaf pan. Butter it if it's not nonstick.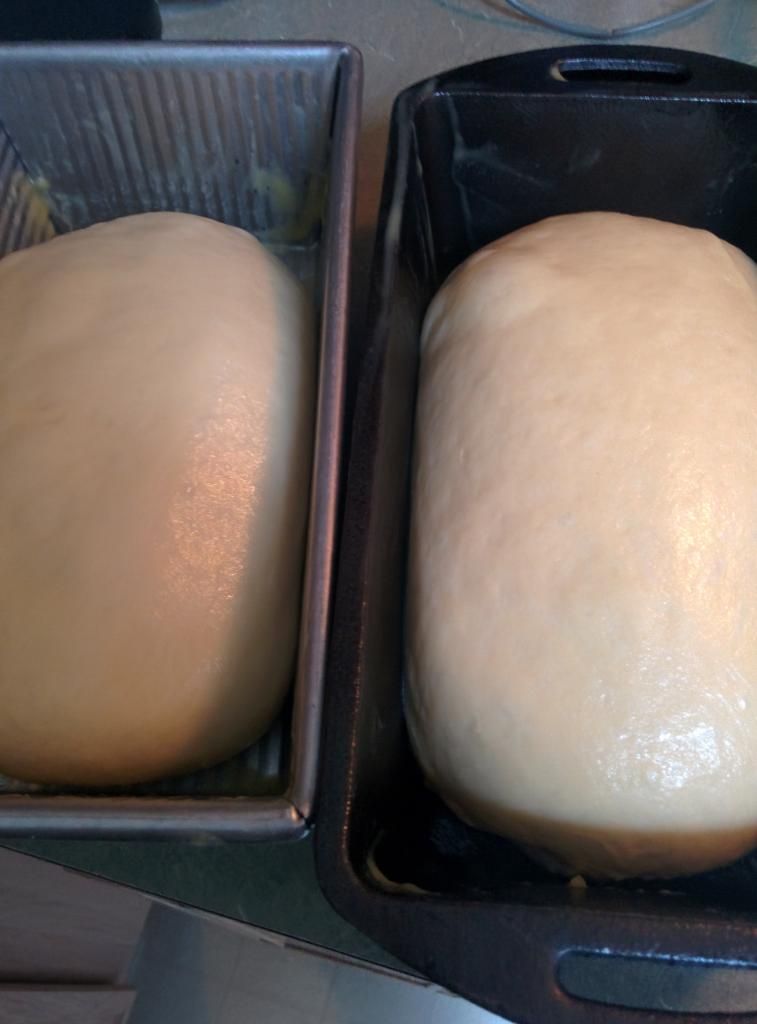 Cover with a plastic wrap and a towel, let it rise about an inch higher. Meanwhile, heat your oven to 350 degrees. At this point your liquor should be halfway gone. When the oven is ready, brush the top of the loaf with the beaten egg whites leftover from the egg yolk.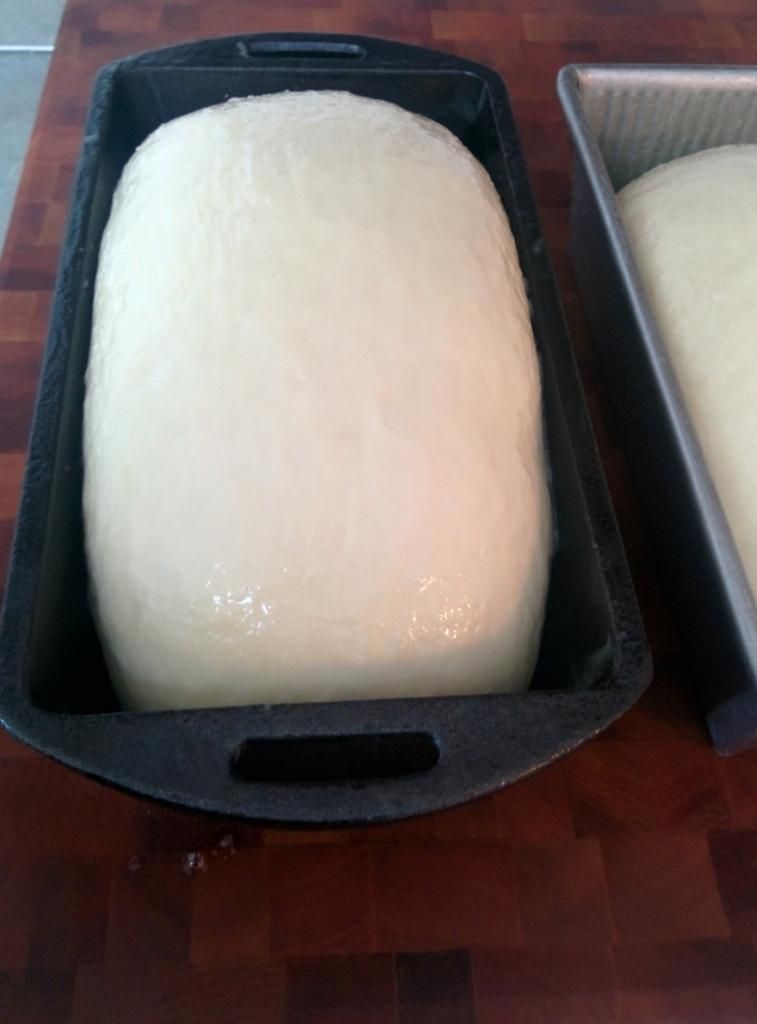 Place in oven and bake for 15 minutes, then turn the pan around to promote even browning. Bake an additional 15 minutes and start checking for doneness. You can use an instant thermometer, read 200 degree. You can poke it, bread won't collapse. Or tap the top and it's done when it sounds hollow.
Now the whole house will smell a special kind of fantastic. Please restrain yourself from immediately slicing the bread. Let it cool before slicing. It's really easy to put together. Active time is 15 minutes. Please note that this bread will keep at room temperature for a week. But as you can see I bake two loaves because it gets devoured within 2 days. If you make 2 loaves double the ingredients EXCEPT YEAST! USE THE SAME YEAST AMOUNT FOR 2 LOAVES. I use the same recipe for my hamburger buns. Makes 8 buns, half every ingredient, including yeast but keep one egg yolk for 4 soft hamburger buns. I hate to buy a bag of buns when I only need 4.