I'll tease y'all with this then I'll be back with details. I'm in tears right now,
OK OK it all started with a rack of baby backs, salted and vacuum wrapped. Yes just salt.
Filled the hot tub time machine and heated to 145 degrees. Time set for 48 hours.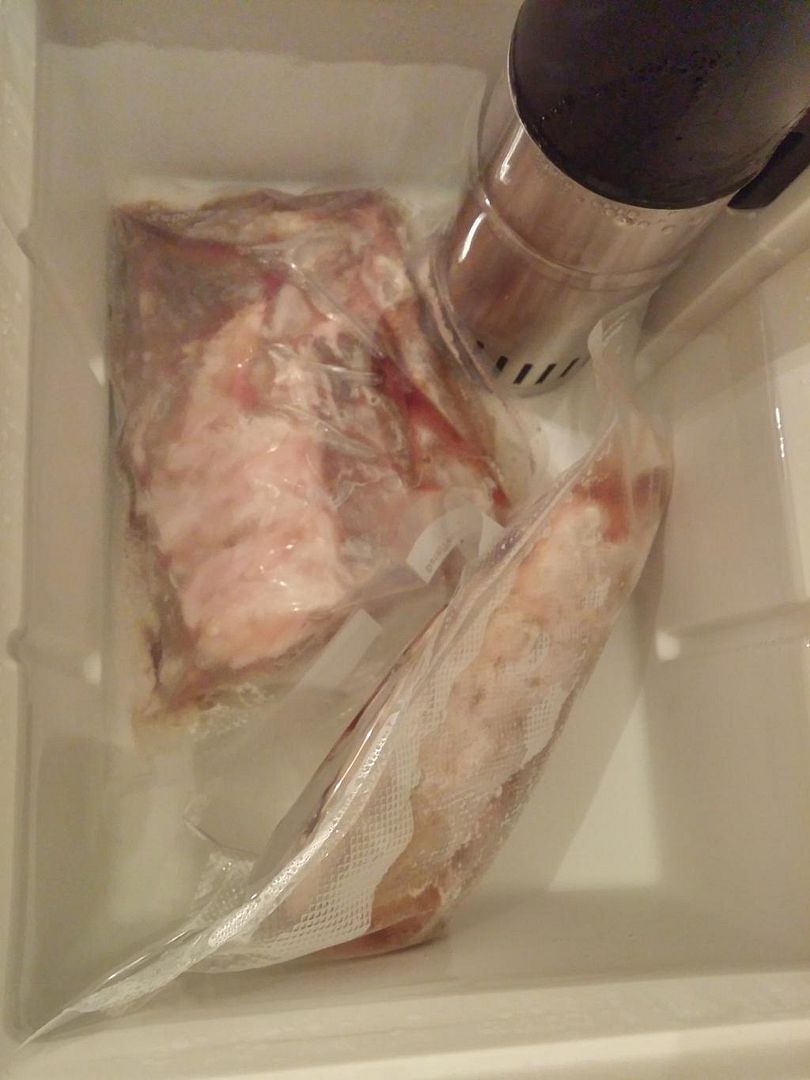 Time is up, dunked them in an ice bath for 20 minutes then refrigerated
Here's where things got interesting. I got home today and my daughter is asking for ribs. I wasn't planning on finishing these today but this is where sous vide cooking shines. So I went to the refrigerator and pulled out the rib pack,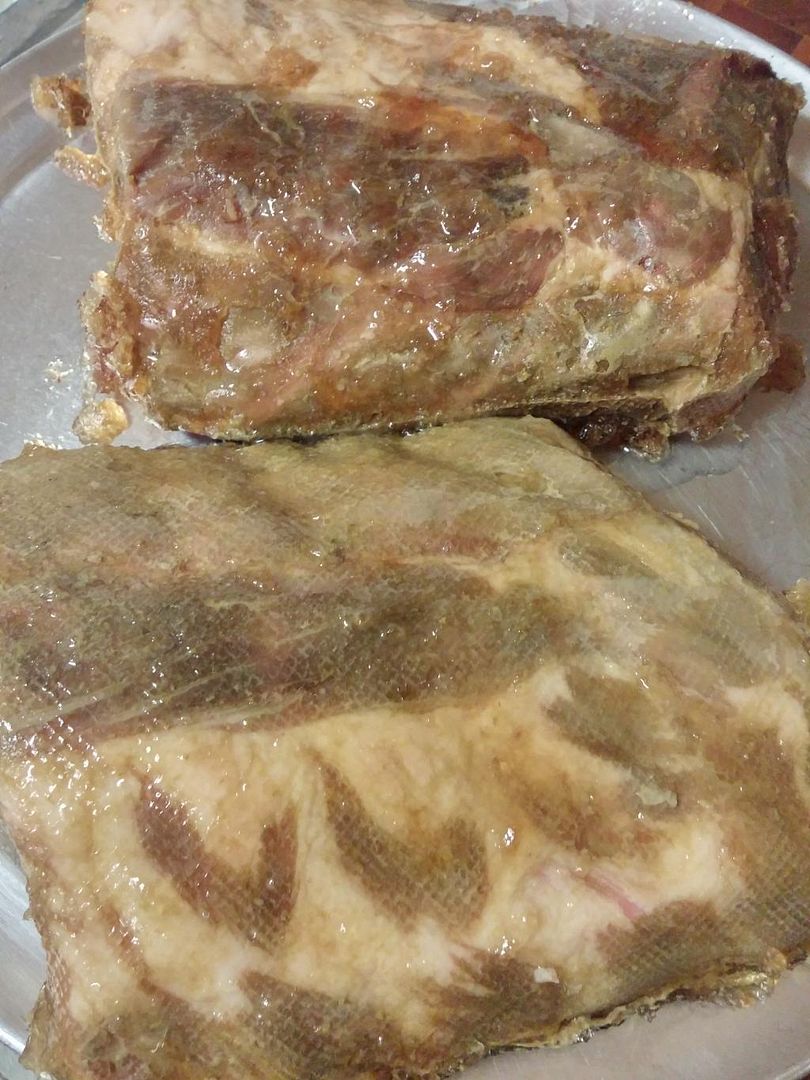 Not appetizing, I know. Hit them with my rub. Git the Weber performer going with Ozark oak and a chunk of pecan wood. It's the one flaming.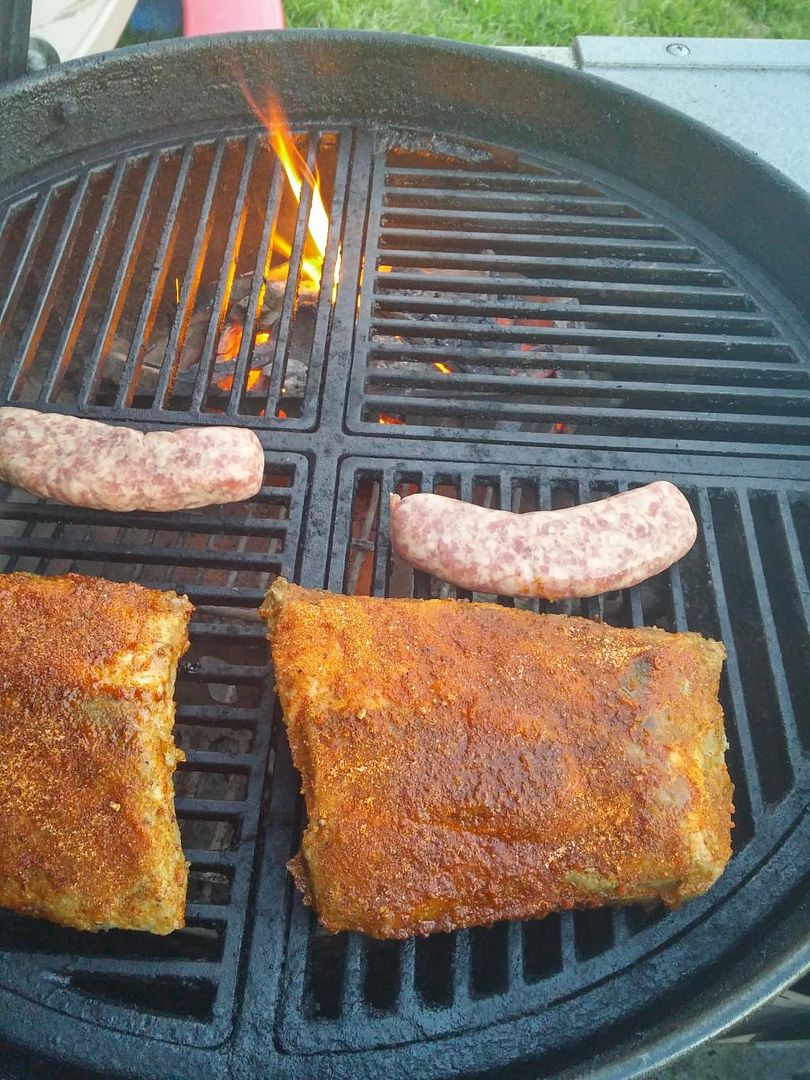 I wasn't concerned about temp here, kids were hungry. 20 minutes in
Meanwhile, it just hit me that I got no sides or BBQ sauce. So into the kitchen I go. These carrots were sous vide a few days ago and refrigerated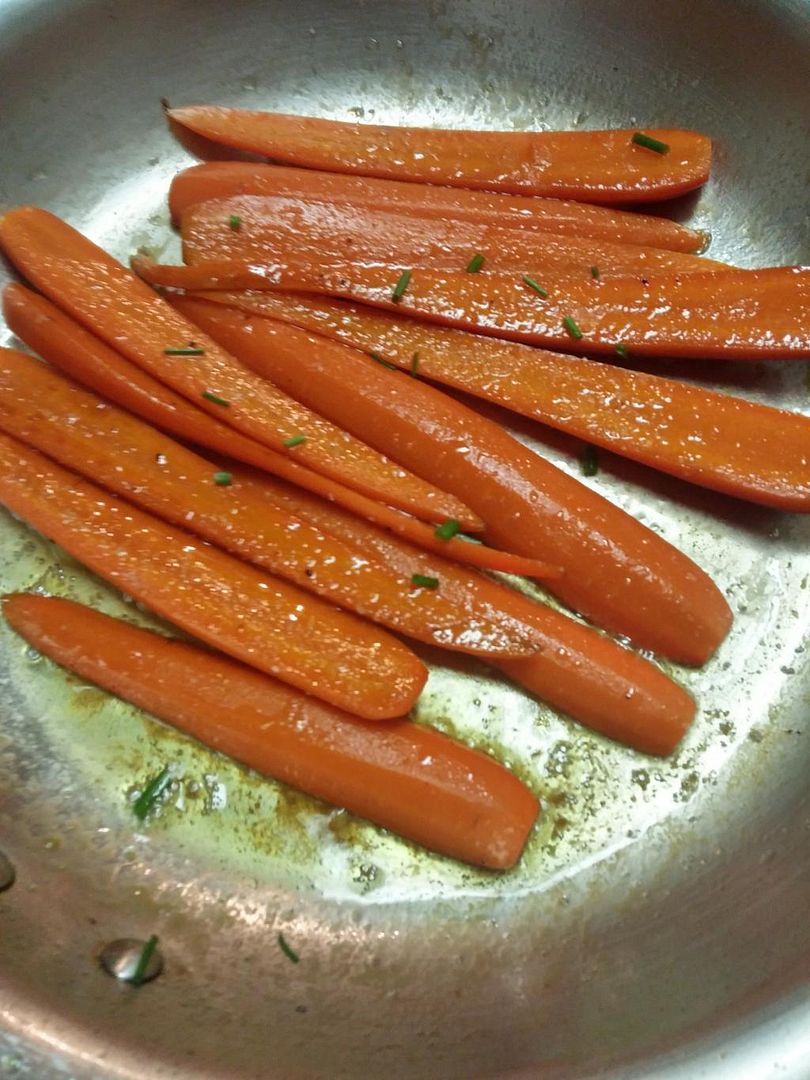 45 minutes later.....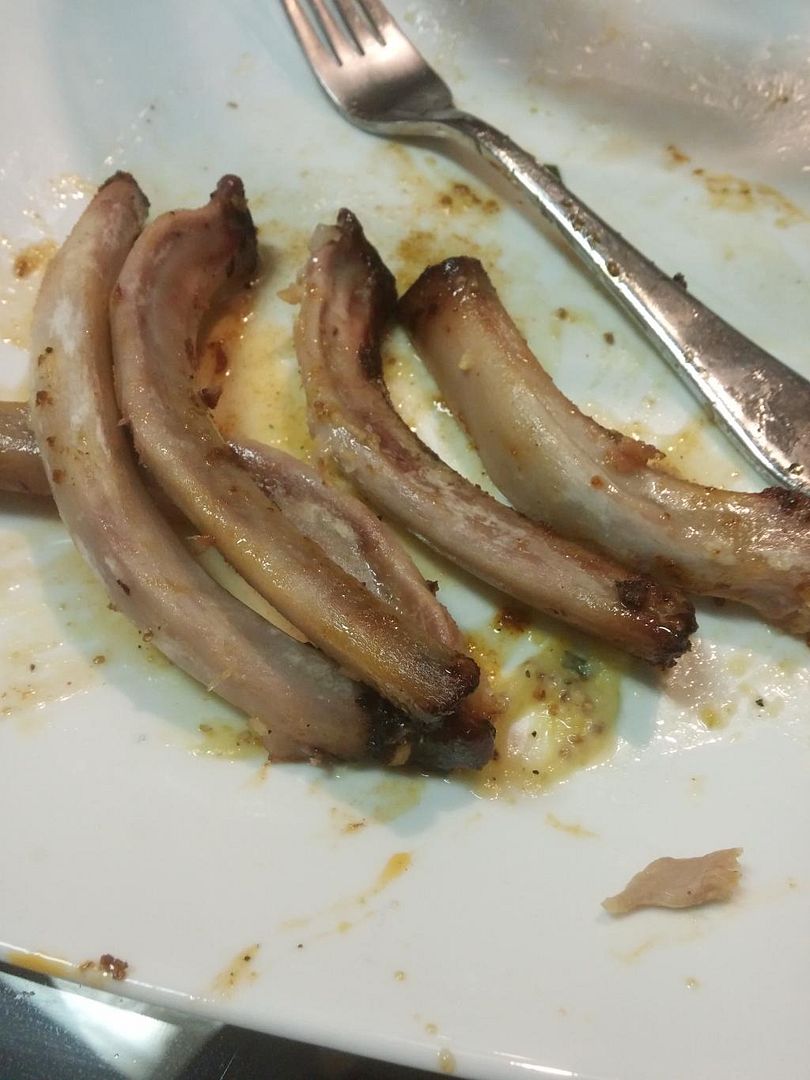 Ladies and gentlemen.......these ribs picked up enough smoke you'd think that I never used the tub. Very tender, juicy. My 3 year old had to be restrained.