Who doesn't like pies and burgers. What if you could put the two together........
Did a quick sear in a HOT dry cast iron skillet then let it cool.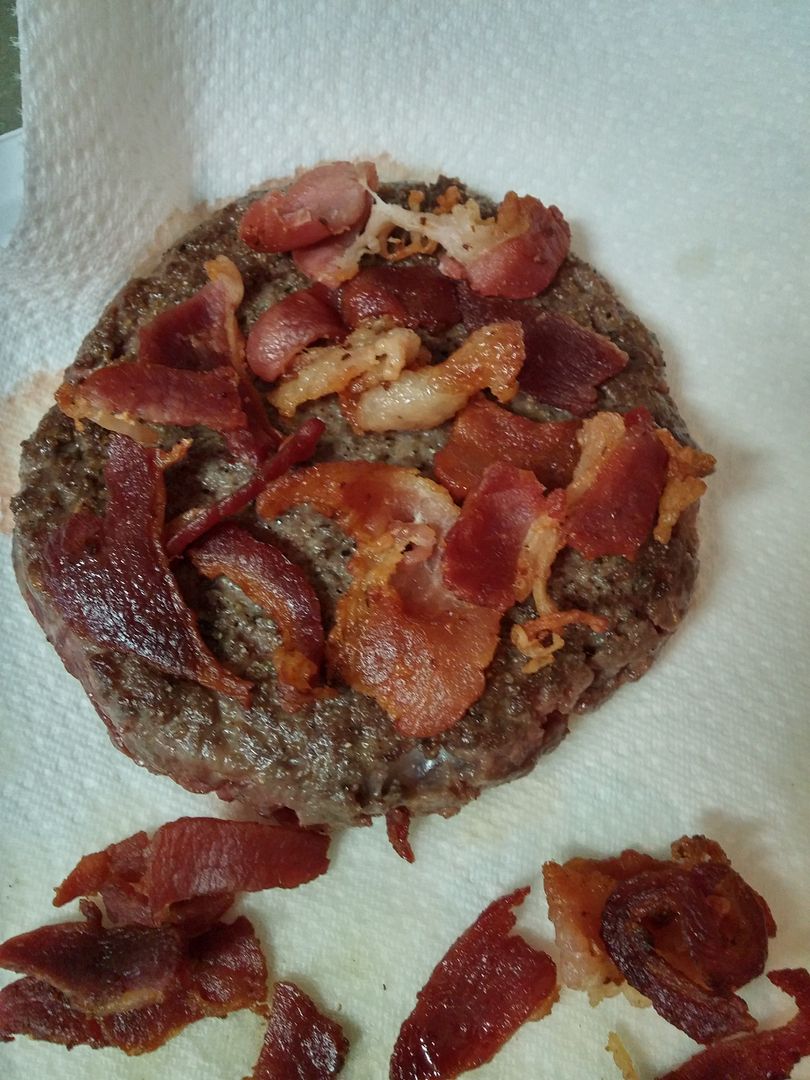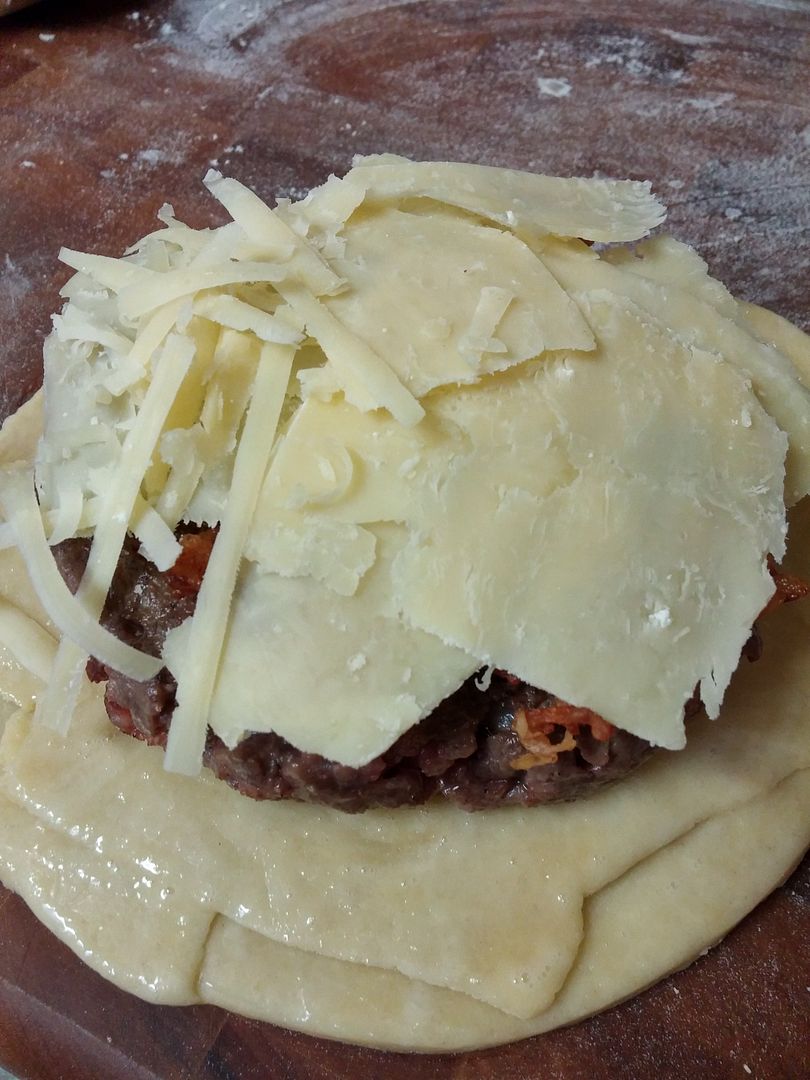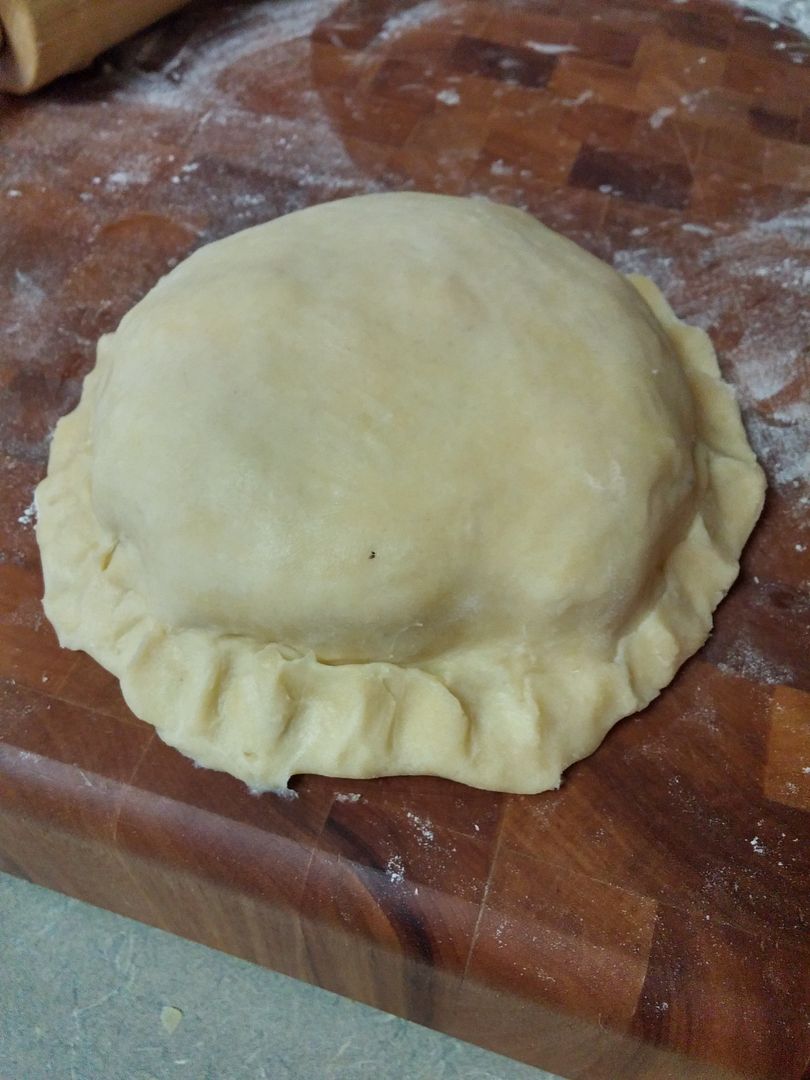 Sprinkled some smoked paprika for color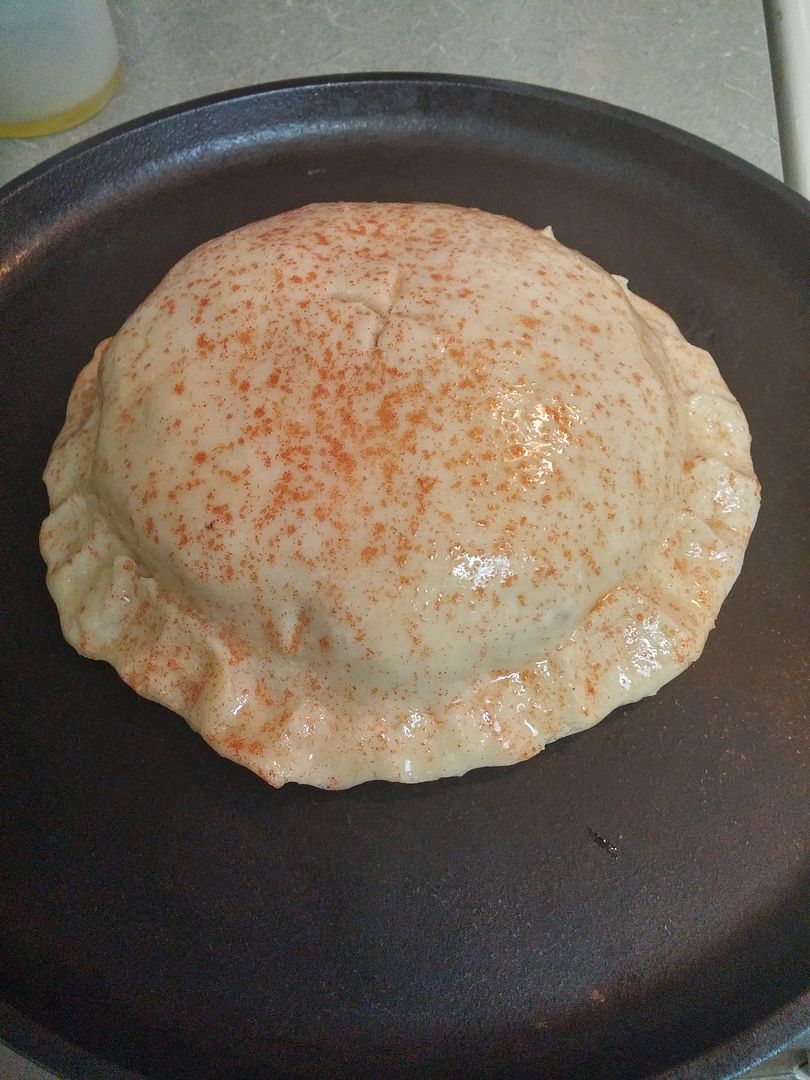 425 degrees for 20 minutes then dropped the temp to 400. Probed for internal temp. I was looking for 135-140. I ground my own beef.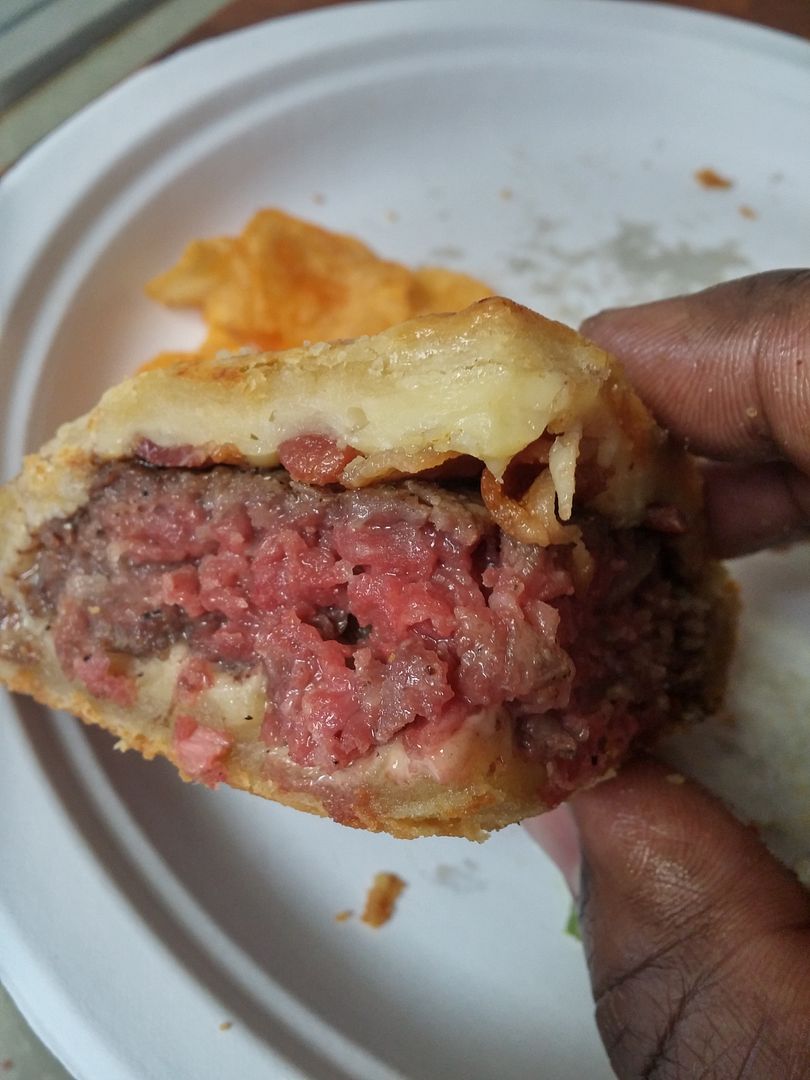 OOOOOOOH YEEEEEAAH!!