It all started with a sous vide burger at 132 degrees while I prepped the rest.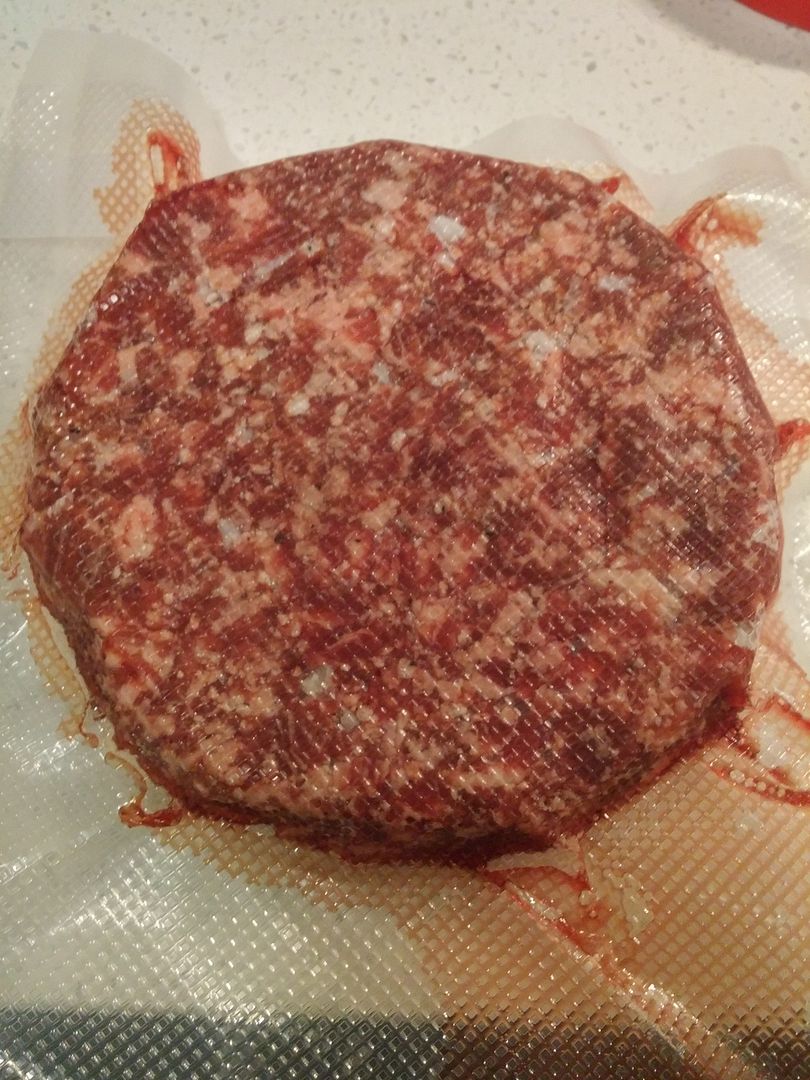 Funnel cake:
1/2 a cup AP flour
1/2 a teaspoon baking powder
a pinch of salt
a pinch of sugar
a few twists of black pepper
1/2 an egg ( beat an egg and take half of it
1/2 a cup milk
About a tablespoon melted butter
Mix dry ingredients in a bowl. Mix wet ingredients in a separate bowl then add the wet to dry ingredients and mix well.
Heat oil to 350 degrees and place a ring mold in the skillet (holds the cake in a perfect round form). Pour the funnel batter in the ring and fry it up. Take the ring off when it's ready to turn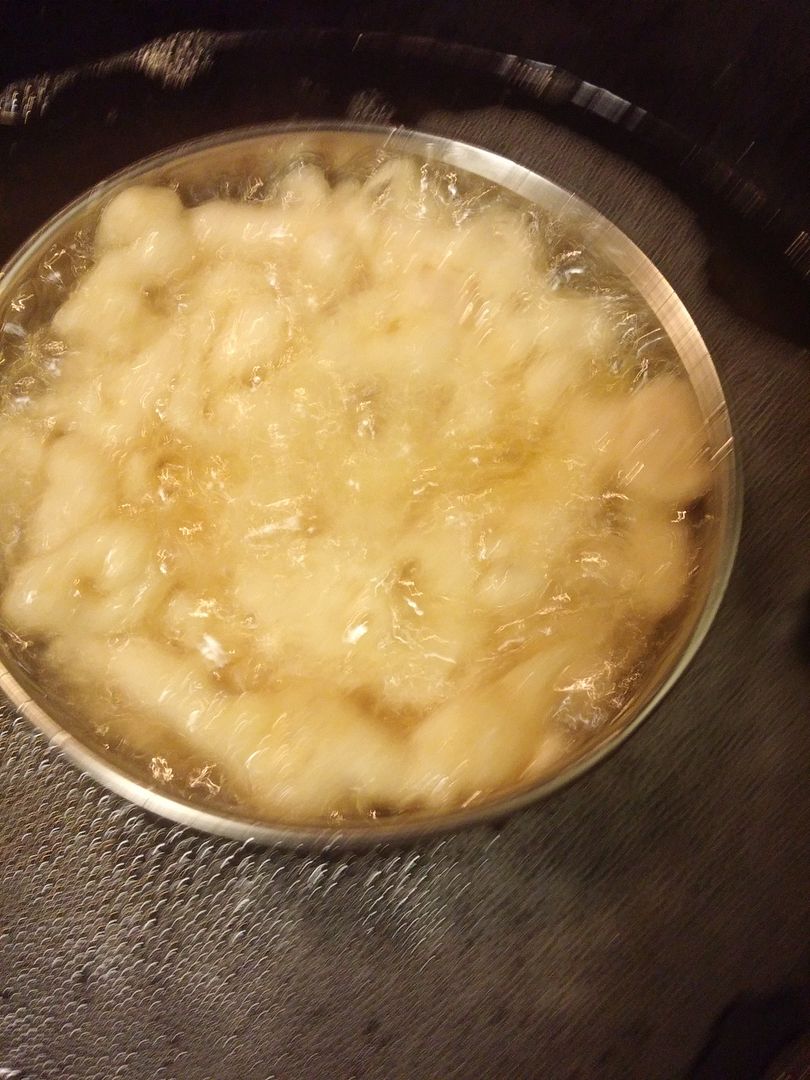 Set aside to drain while ya fry another one.
Now I thought to myself I said self! You already have hot oil, why not fry the Sous vide burger patty. Then I fried it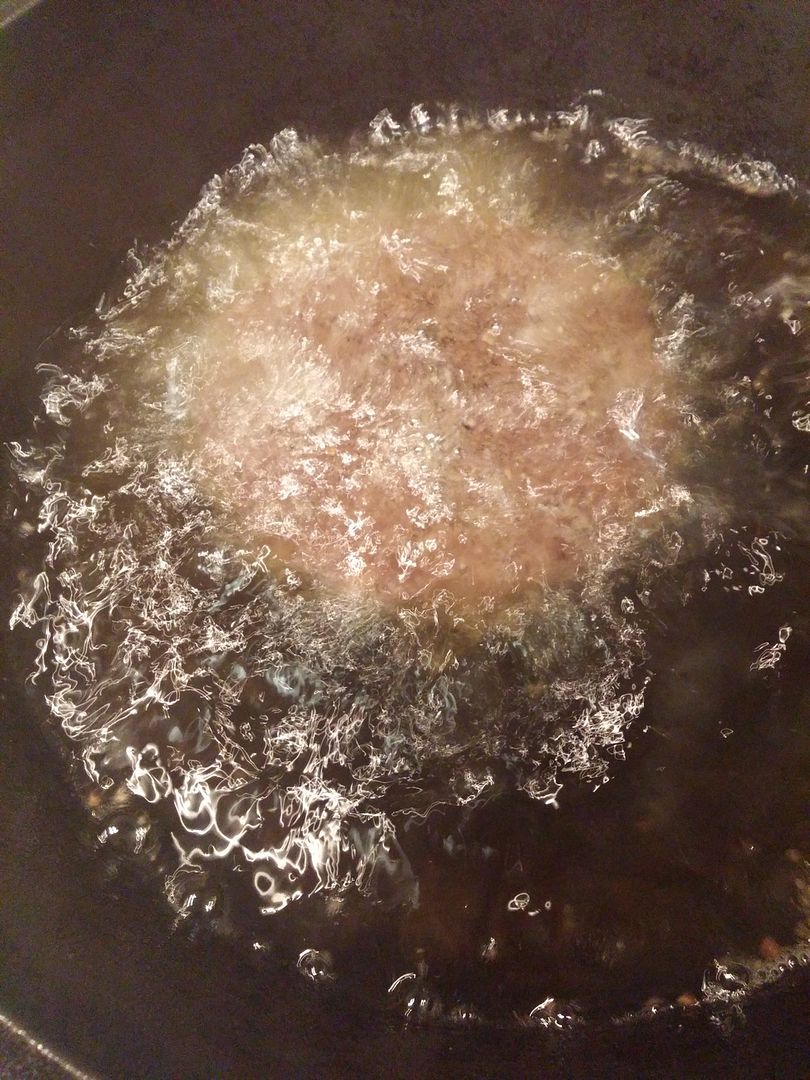 Yeah Let's just make this my last meal, twice fried fries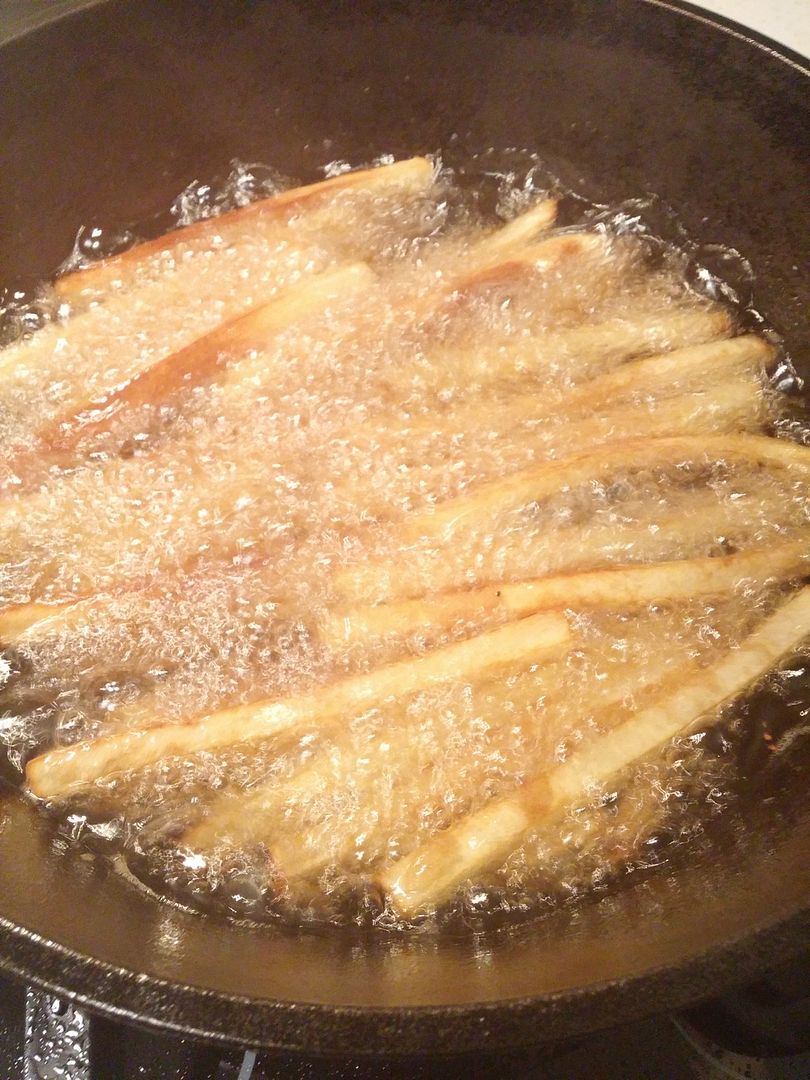 So to put it all together, I spread some Kewpie Mayo on the bottom Funnel, place the burger patty, sliced up some Brie cheese, bacon.
This was one of the best things that I have ever stuffed my facehole with....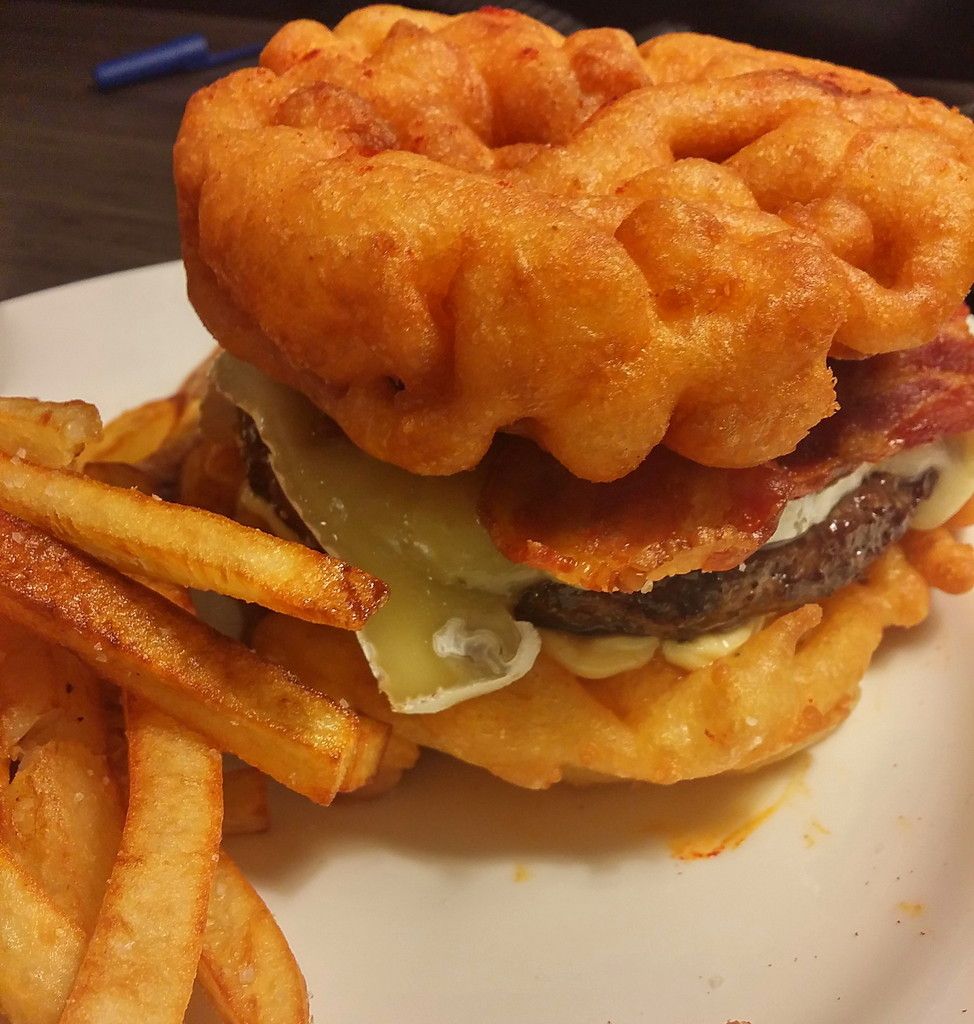 OH YEAH!!!