Beef short ribs, Vietnamese fish sauce, beef tallow and fresh cracked Black pepper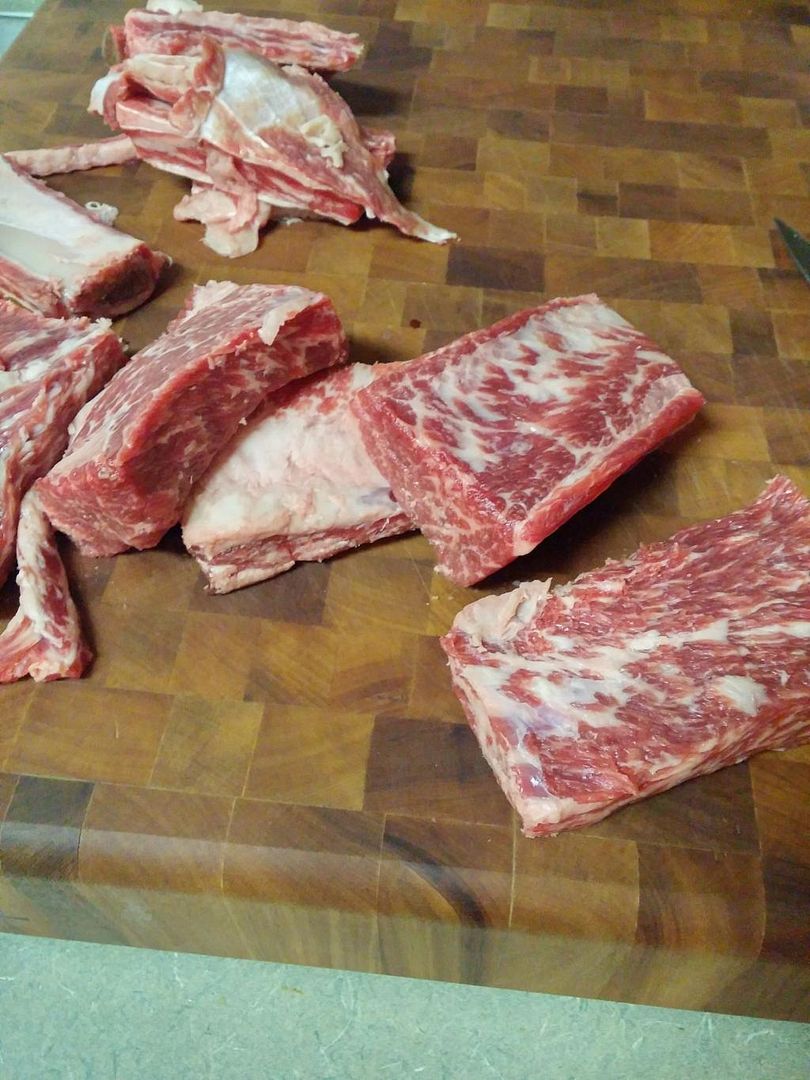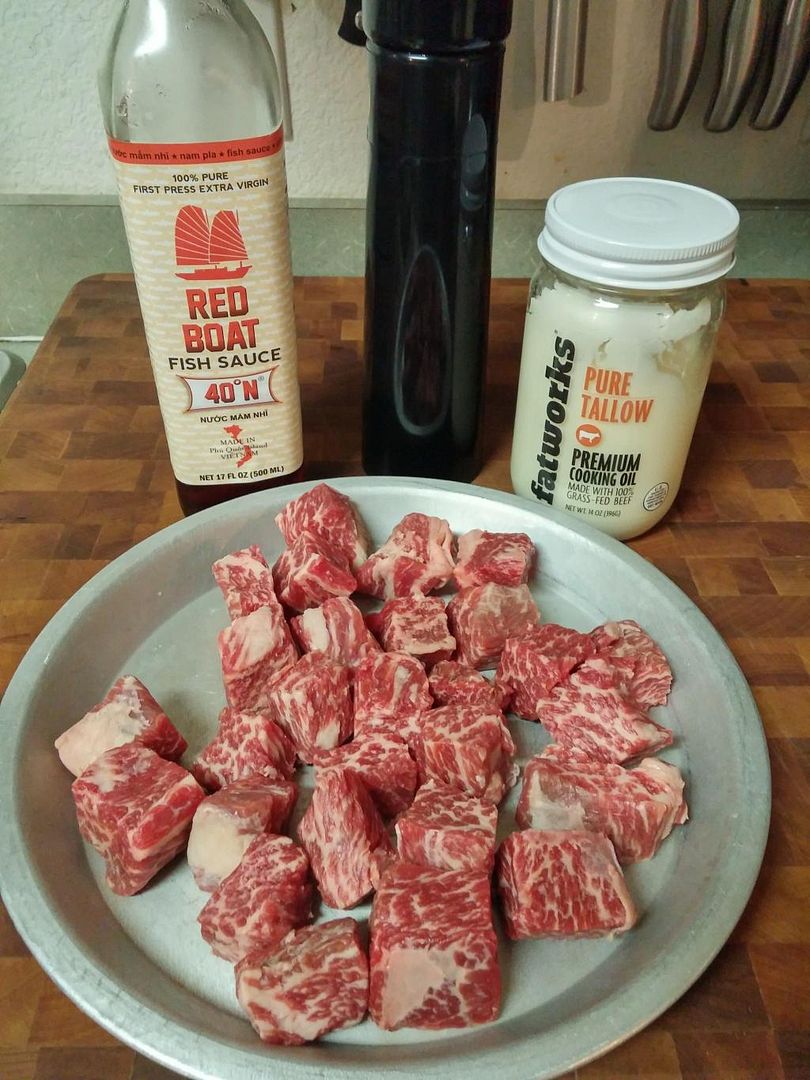 Look at those......
Here we go! Decided to Sous vide these my goodness!
Buns, you think I'd spend time grinding my own beef and use store bought buns? Yeah NO!
Vacuum sealed the patties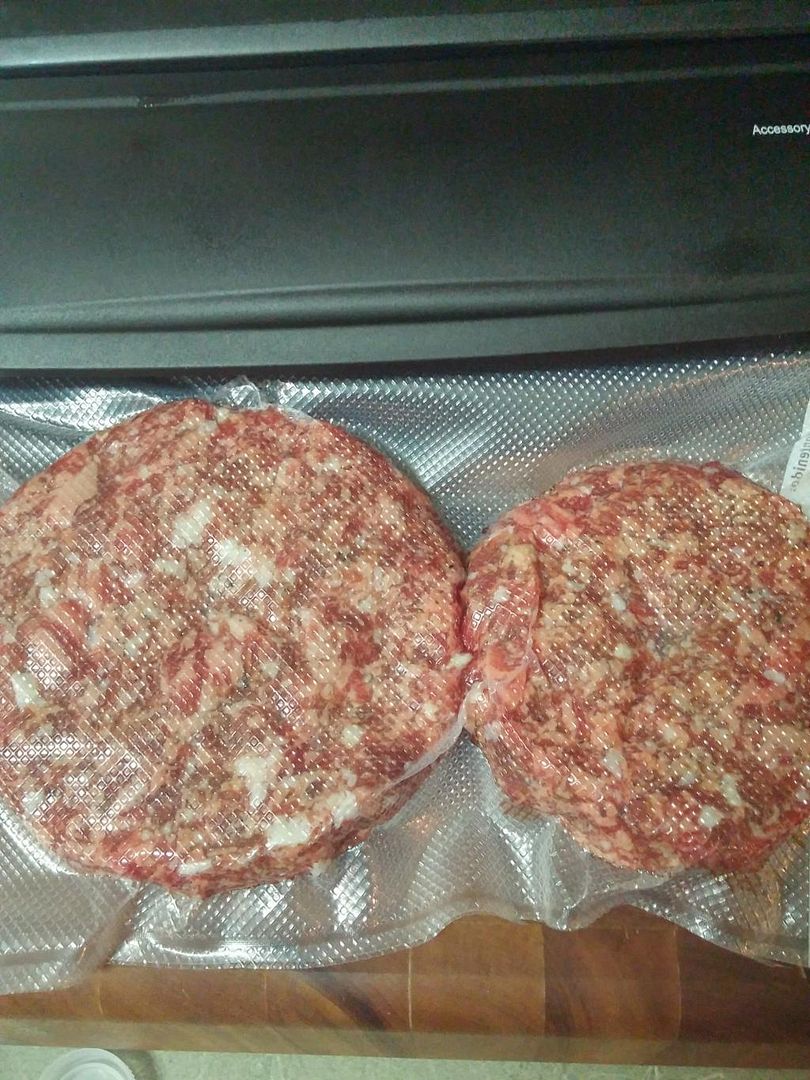 Took a dive in 140 degrees bath. No time set, I just needed time to prep the fries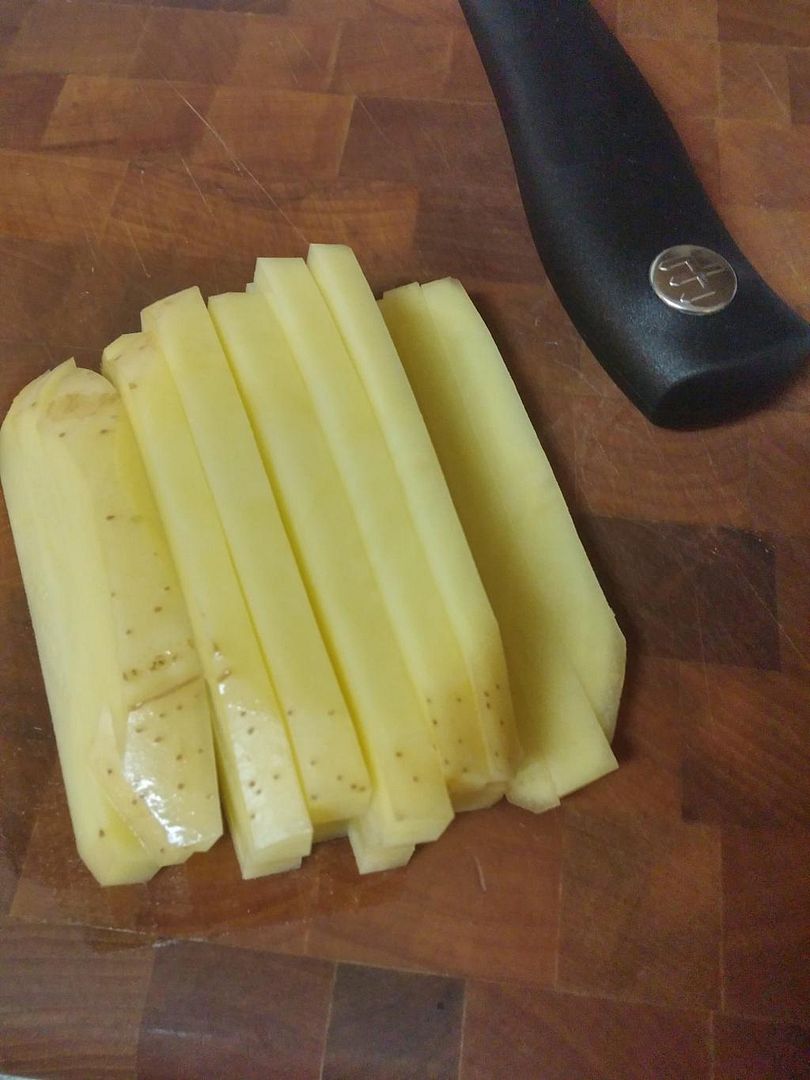 The beauty of sous vide. Got the fries going, buns toasted, bacon crisped.
Ready set go.....
Fresh off the bath, seasoned with smoked sea salt. Ready to sear.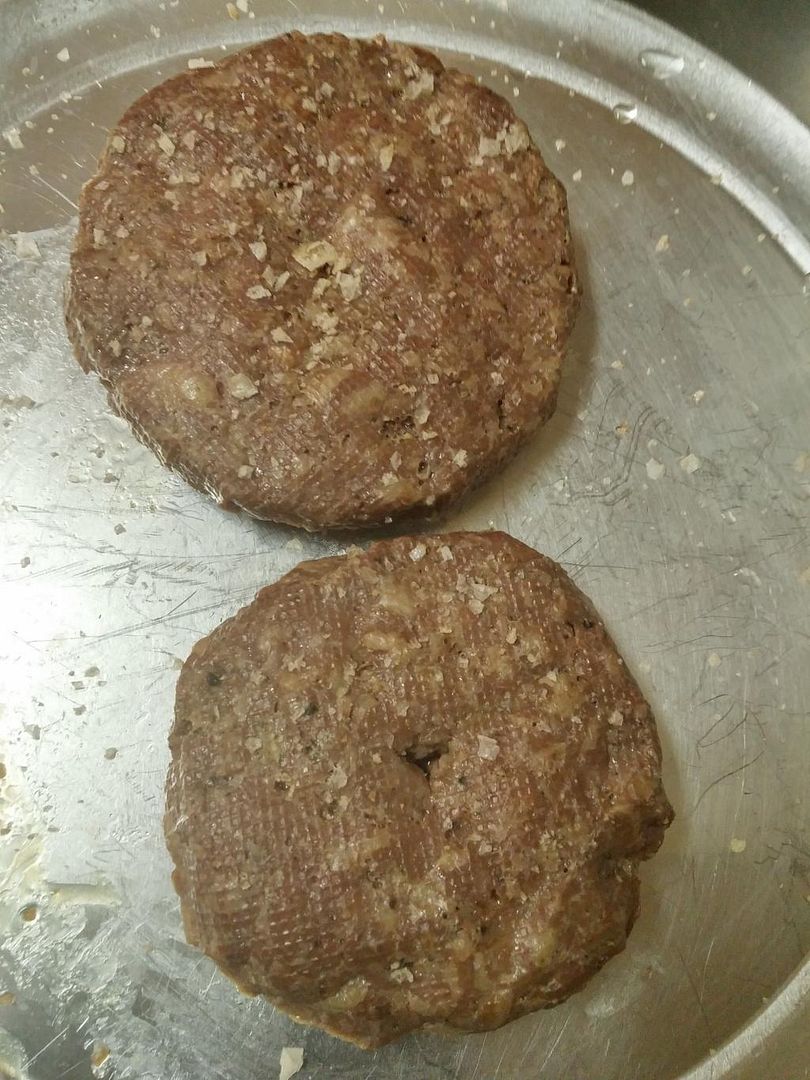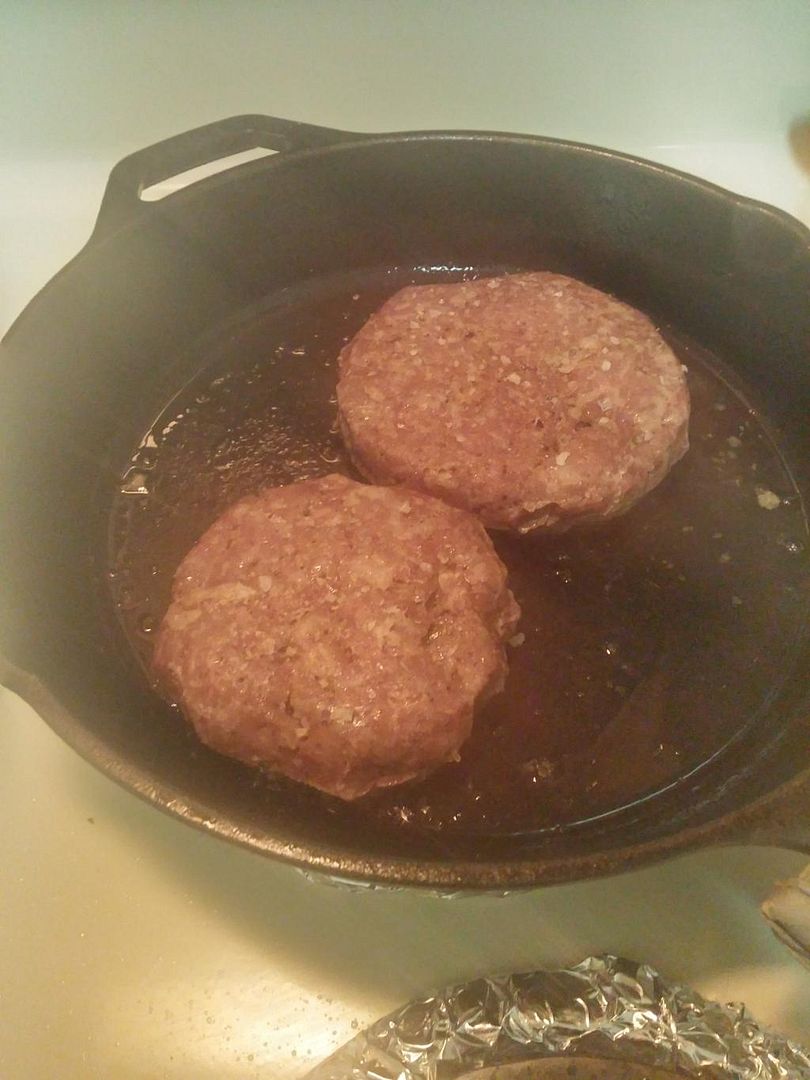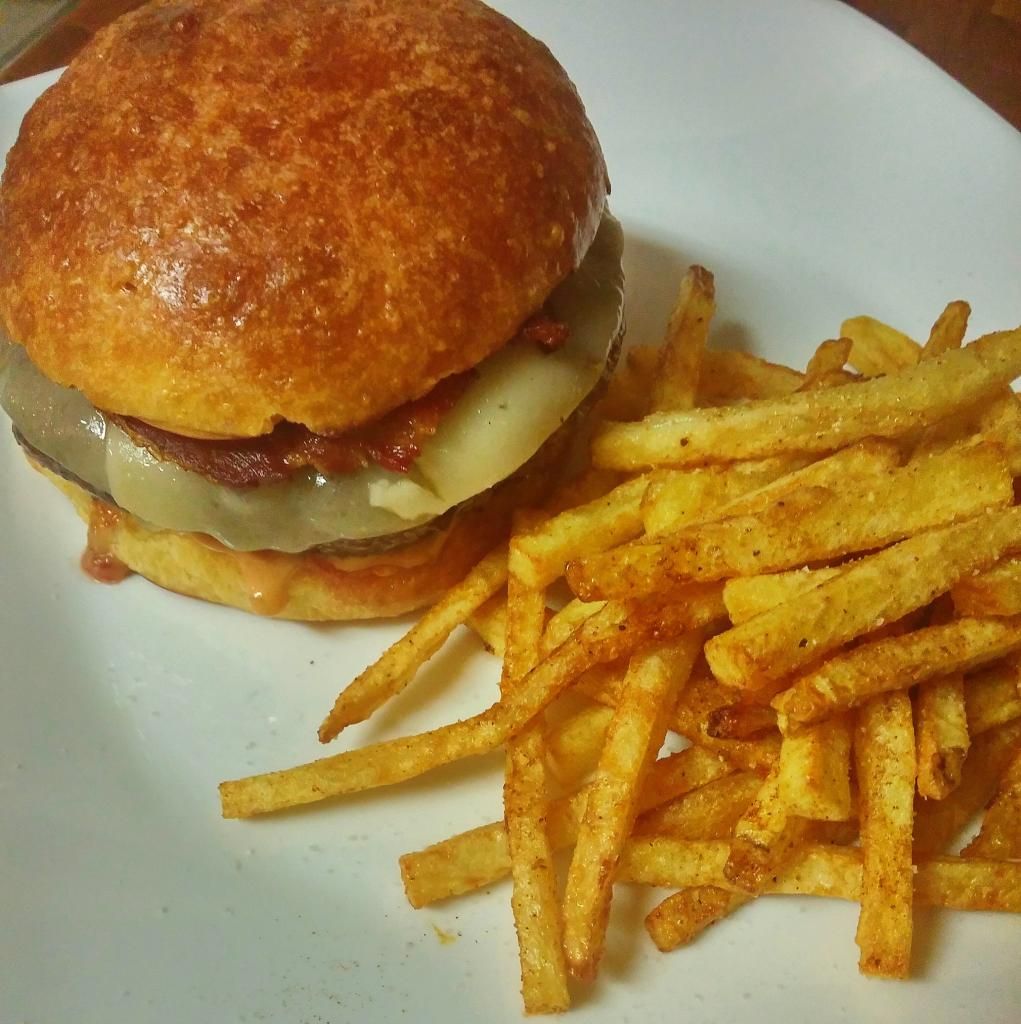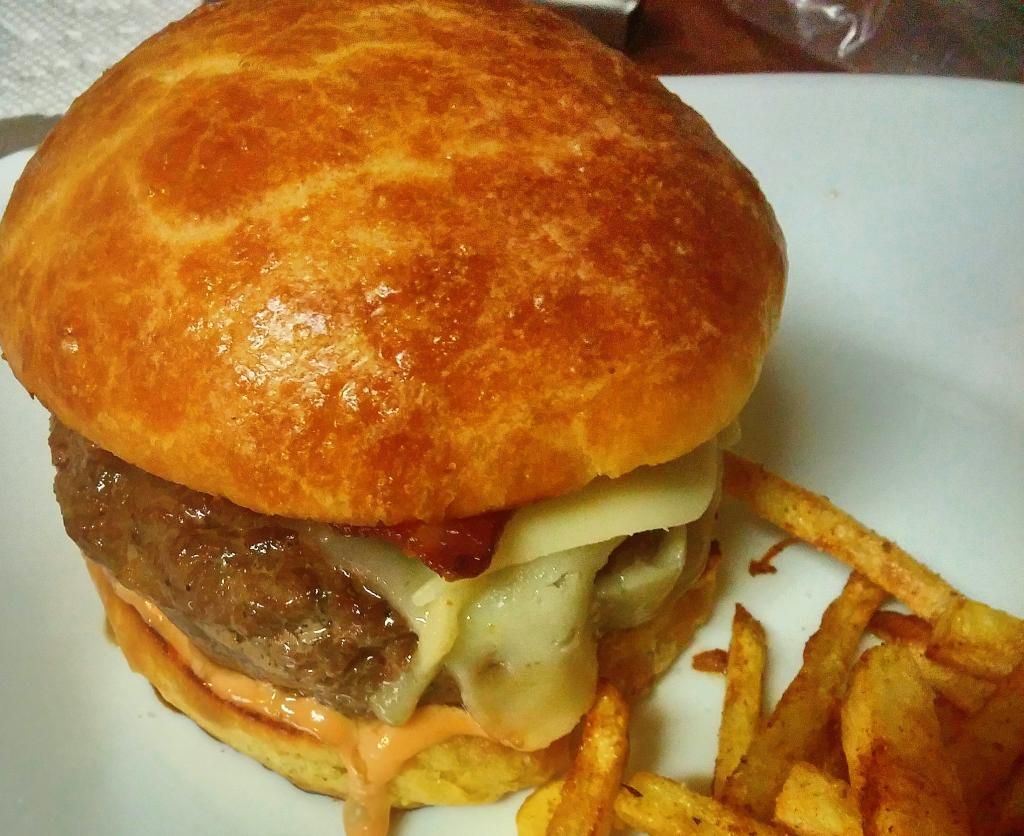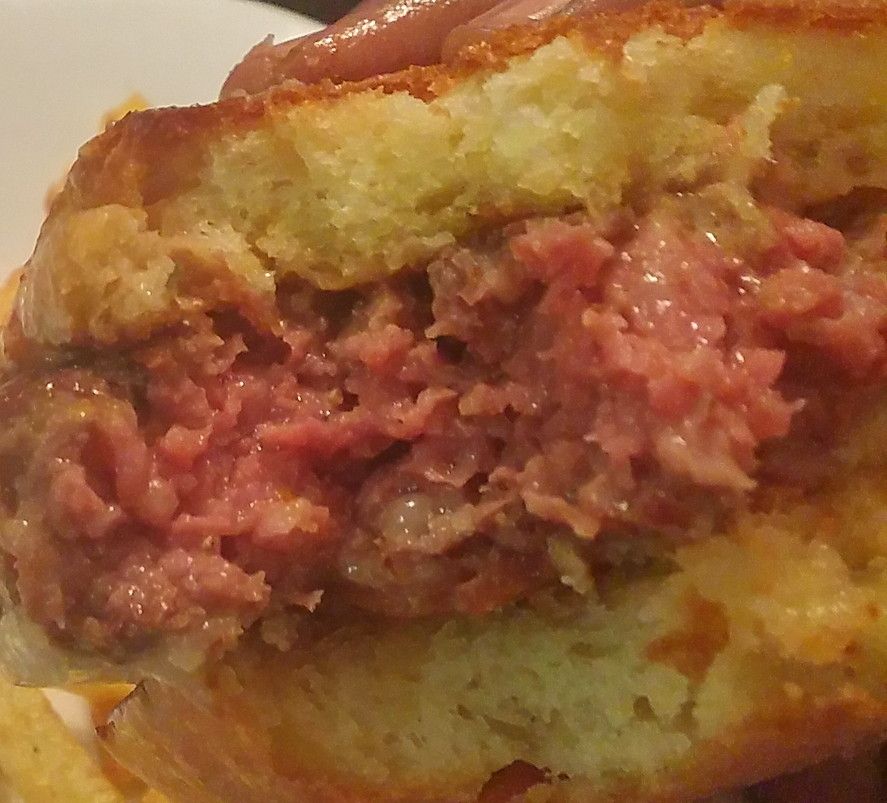 Mods please let me speak freely just this one time! I don't think y'all would understand how good this was if expressed in kid friendly language.