Sunday NFL backyard tailgating, wings and drinks
So I thought I'd experiment with a different sauce, buffalo wings are so 1984.
First I needed to clear my mind, that's Twenty Grand cognac infused vodka with Crabbie's ginger beer. Makes a fine cocktail.
Back to wings, I like a sweet with heat. So I got pureed pineapple, Oyster sauce for a little savory flavor, Honey and Gochujang (fermented korean chili paste)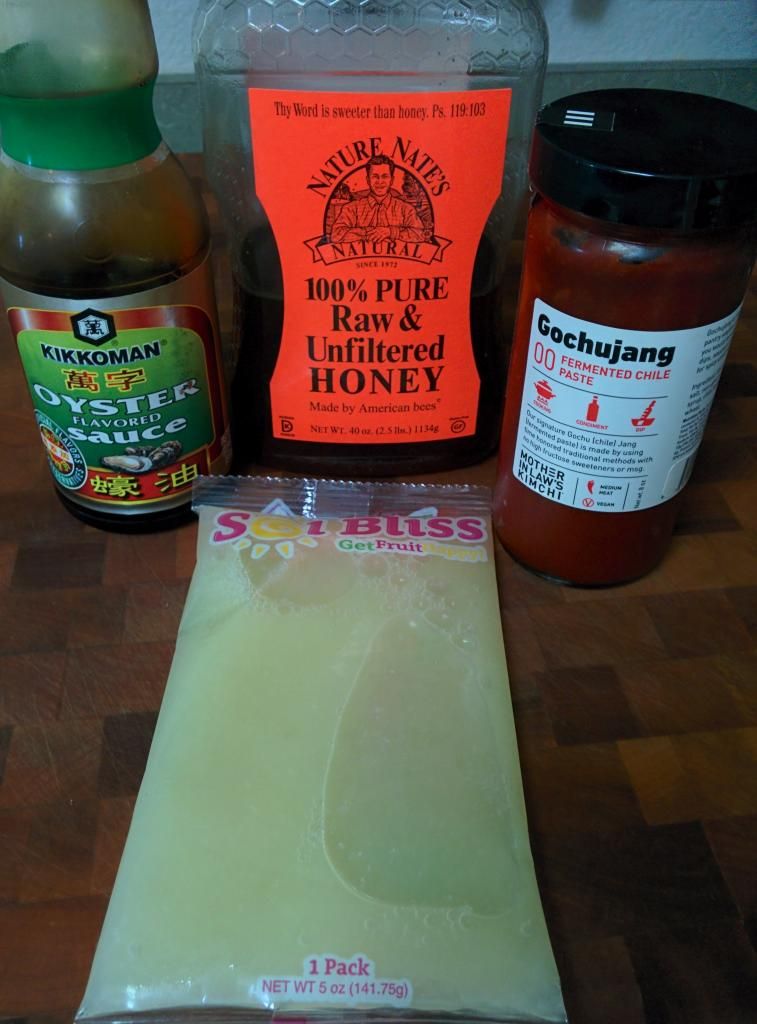 Mix those and tasted as I went along..
Had salted wings and left uncovered overnight. This process gives me the crispiest wings without deep frying.
Fired up the PBC using Ozark Oak lump charcoal. Rub the wings with peanut oil and placed on the grate
Turn them after 15 minutes. When they're almost done, takes about 40 minutes with my PBC setup running at around 360 degrees, give them a bath in the glaze. Look at the color. You would think that I deep fried them.
Put them back on the grate for about 5 minutes and repeat the bath one more time. Hey look, hot dogs on there too.
Time to eat, no dipping sauce necessary, just an adult beverage.
These had a subtle sweet pineappley salty taste with a hint of heat from the chili paste.
I ended up adding about 2 tablespoons each of honey and oyster sauce and about a tablespoon of the chili paste to the pineapple puree. They have these purees at whole foods market or you can puree fresh pineapple.
FANTASTIC