When I was a kid growing up in the Midwest, the Porterhouse Steak, along with it's baby brother the T-bone, were the absolute king of steaks. I've eaten so many in my life that I've lost count. In fact I want one for a pillow in my coffin. In recent years; however, with the advent of so many different cuts of beef, I've ventured out into the great beef unknown and have kind of abandoned my cherished friendship.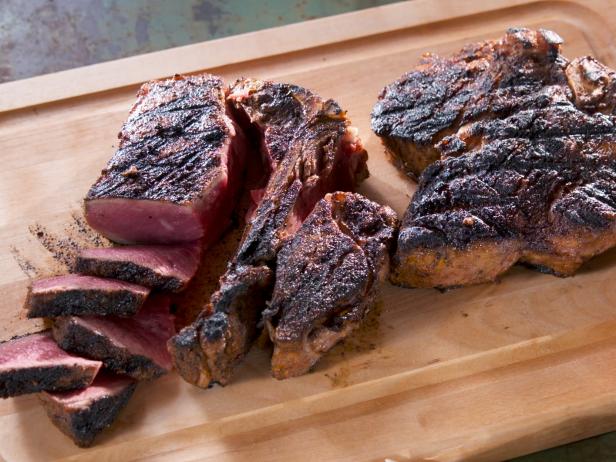 So yesterday I decided to venture over to Costco to pick up 20# of pork butts for a large cook (different topic and future post) and I happen upon some smaller choice t-bones. Didn't really appeal to me, I like them at least 1-1/2" to 2" thick. I saw the meat cutter wandering around so I asked him where all those prime, thick porterhouses they used to sell were? He says they kind of fell out of vogue and folks stopped buying so they quit carrying them. WHAT? Has this cut lost it's luster? Are people abandoning them for rib eyes and tri-tips?
The good news is my butcher will always have them available. He sells CAB so they're good. Will probably venture over there sometime this week and gorge out on a big thick one.
An on that same topic, there's a YouTube blogger that travels the world and videos his experiences. He's a Scandinavian by the name of Harold Bladr. My wife and I have been watching his travels through the Philippines and Vietnam because we're gearing up to make the trek in 2021. Anyway I ran across this video of his in Florence, Italy. The guy travels Italy extensively and loves the place.
In this episode he goes to a Trattoria that specializes in steak, something you'd see like in NYC at a high end steak house. They have this 1 kilo steak challenge. Eat this 36 or so ounce Porterhouse, aged and cooked to perfection, and you get it comp'd (which he does in the end). He gets a little wordy so feel free to skip through a lot of the intro. At the 4:30 mark he ventures into their meat locker. Killer steaks !!!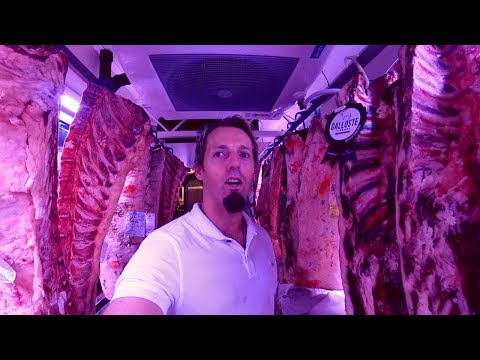 So back to the original question, has the Porterhouse/T-bone lost it's luster in the world of beef steak ??