This is my absolute favorite meat to smoke. Ask the butcher for English cut beef ribs.
The seasoning:
Keep it simple: Salt meat a day or two in advance. Just before cooking rub meat with neutral oil, apply fresh coarse ground black pepper.
Get the smoker to 225 degrees,using the minion method. Why, because Meathead said so, ok? Here I'm using my WSM 14.5.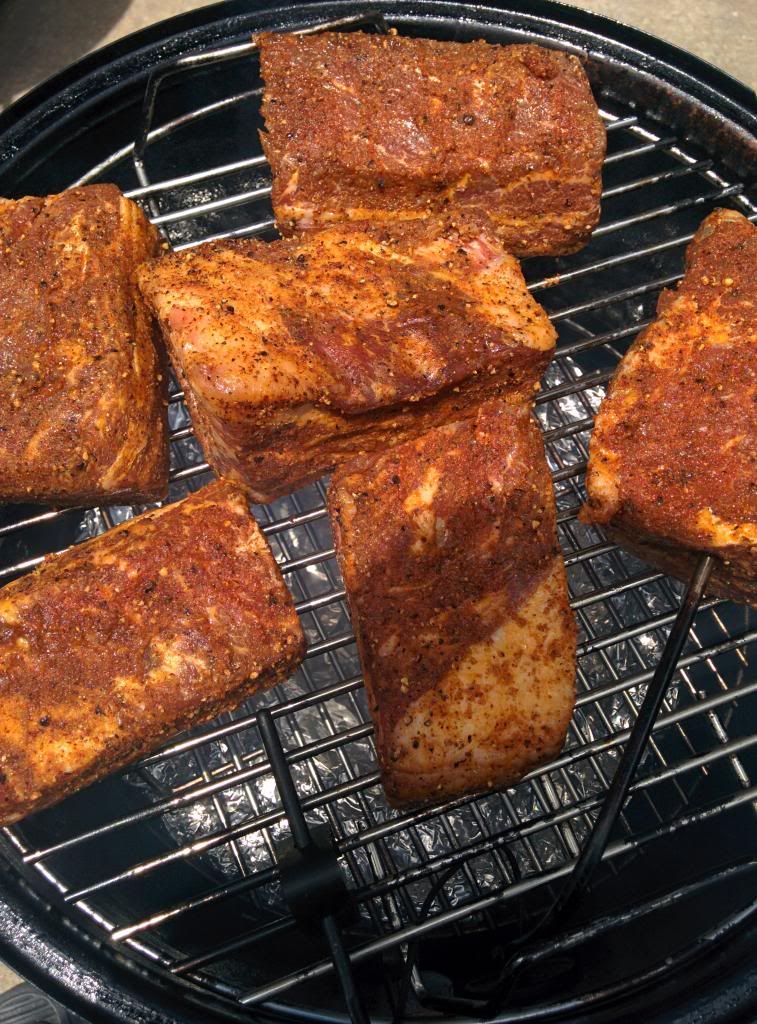 I'm using cherry wood. I love this little guy.
I'm using a Maverick 732 to monitor meat and pit temps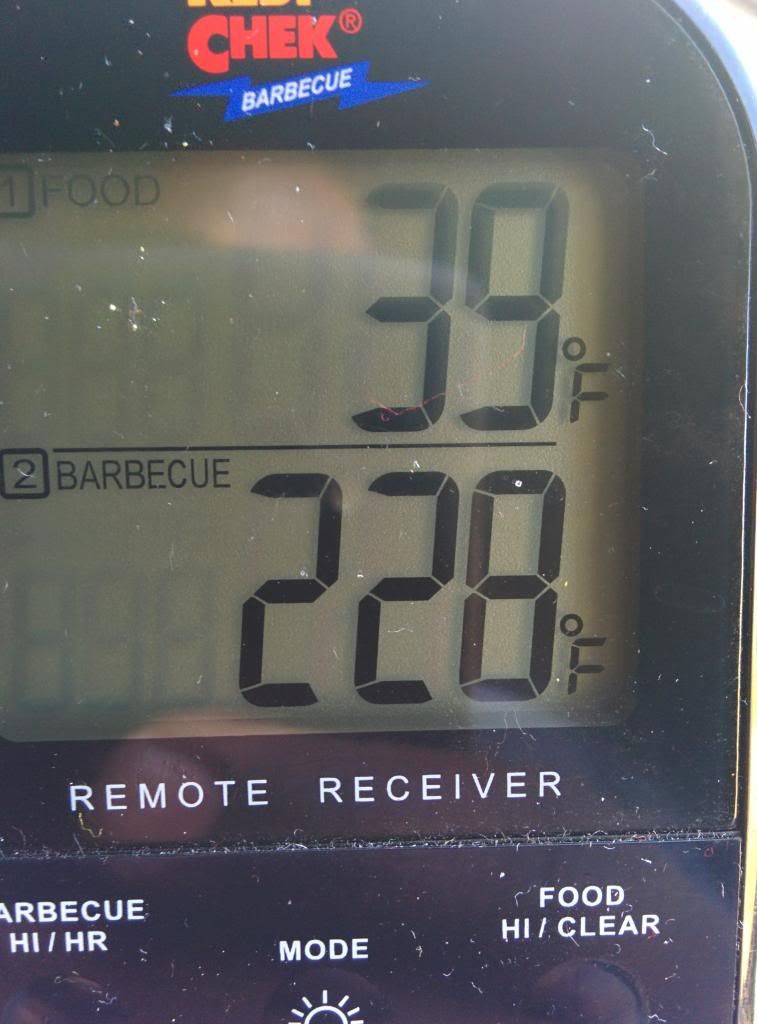 Now in the meantime, get you some cold brew, preferably Shiner Bock, yes I live in Texas.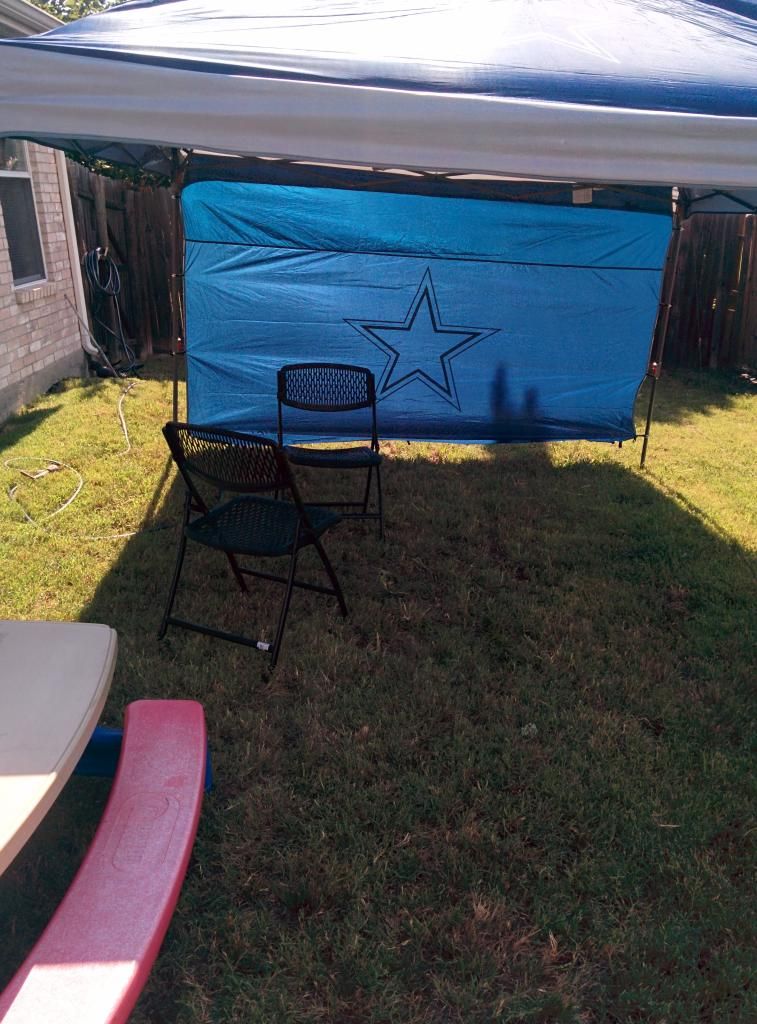 Get the meat to 200 degrees internal temp. I have never experienced the stall on these, takes about 4 hours to cook.
I serve these with some greens. Here I'm serving with sauteed Kale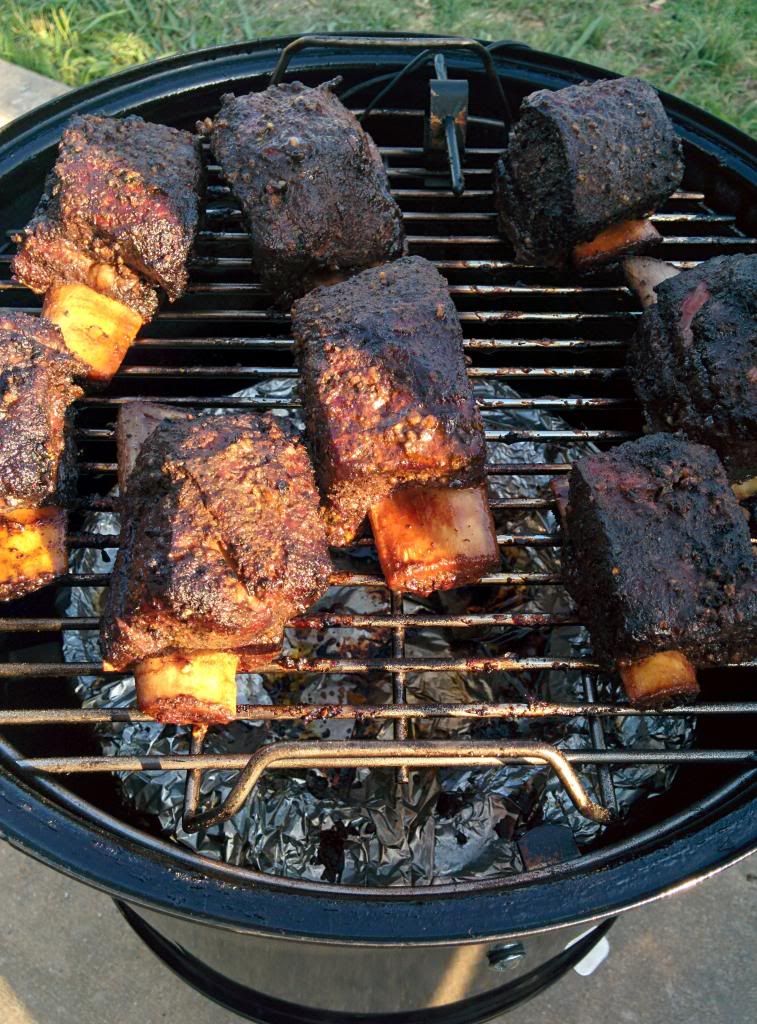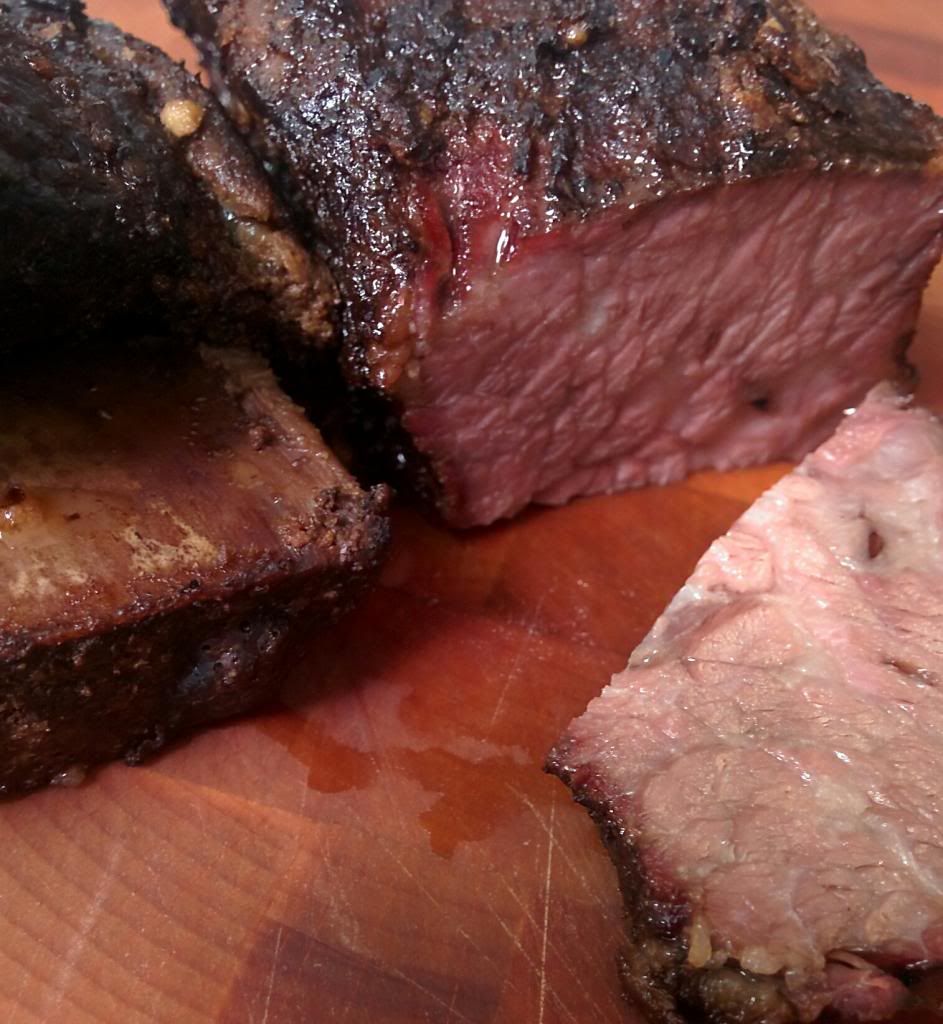 Feel free to ask any question.