Keeping it simple on this Labor day. Got some beautiful racks of beef short ribs. I asked the butcher if they had uncut short ribs. I salted and left them uncovered in the refrigerator for 3 days. I rubbed them with peanut oil and applied my basic beef rub of coarse ground black pepper, paprika, garlic and onion powder.
Hang time.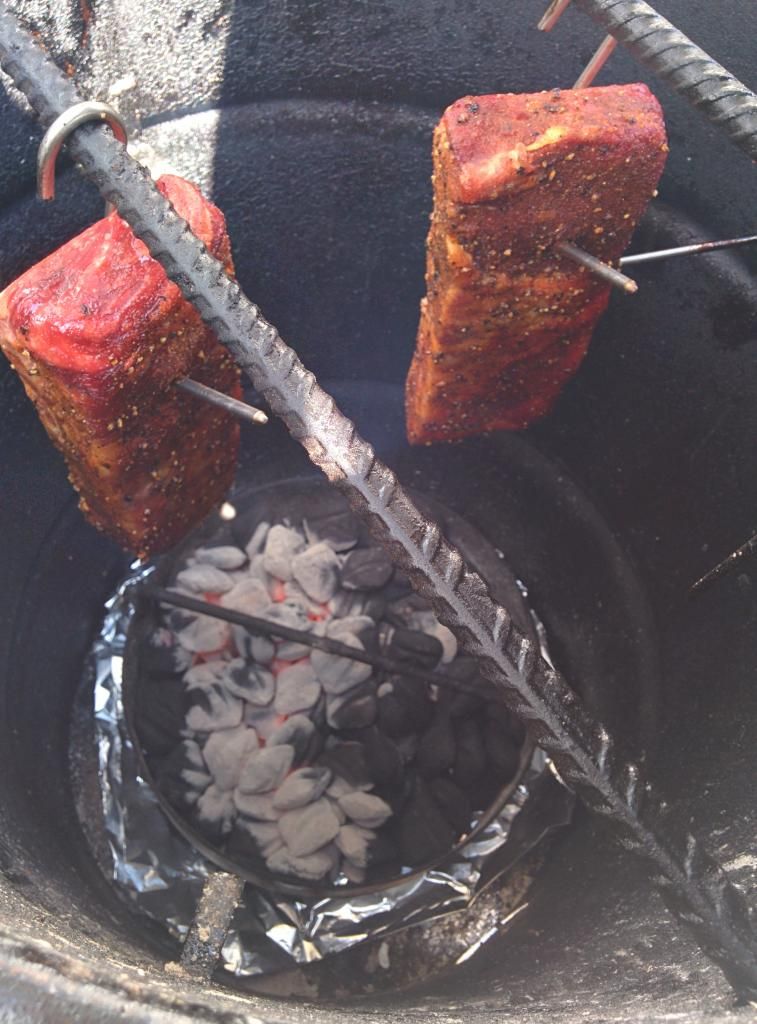 I'm going to experiment with hanging Kalbi in the PBC.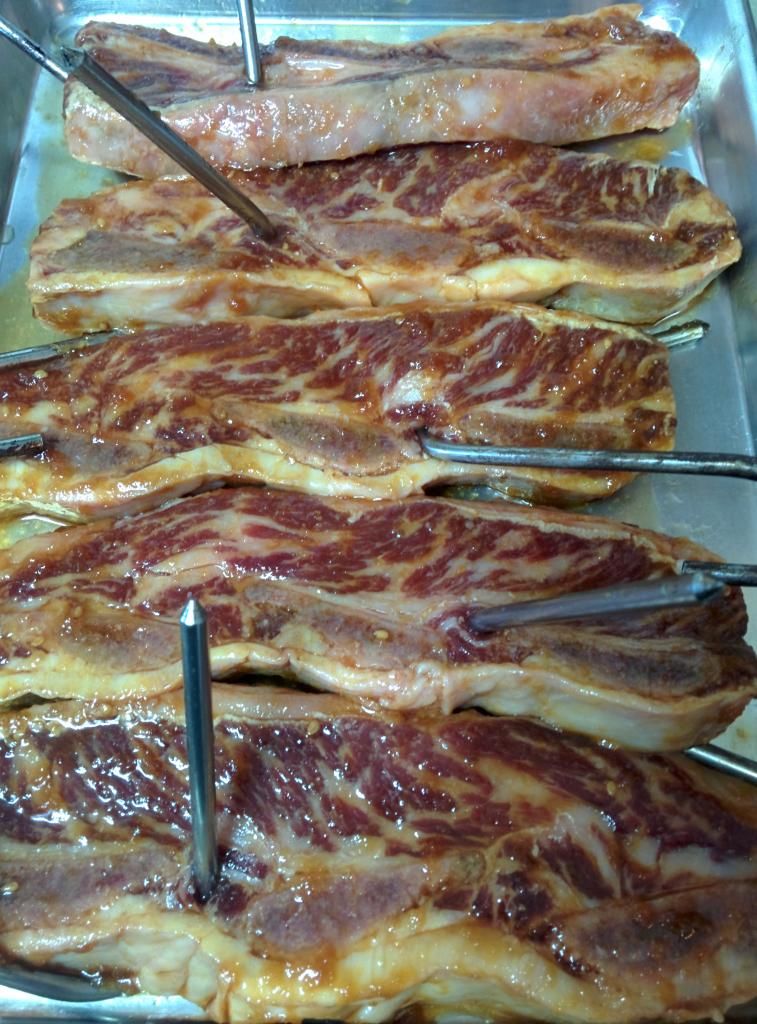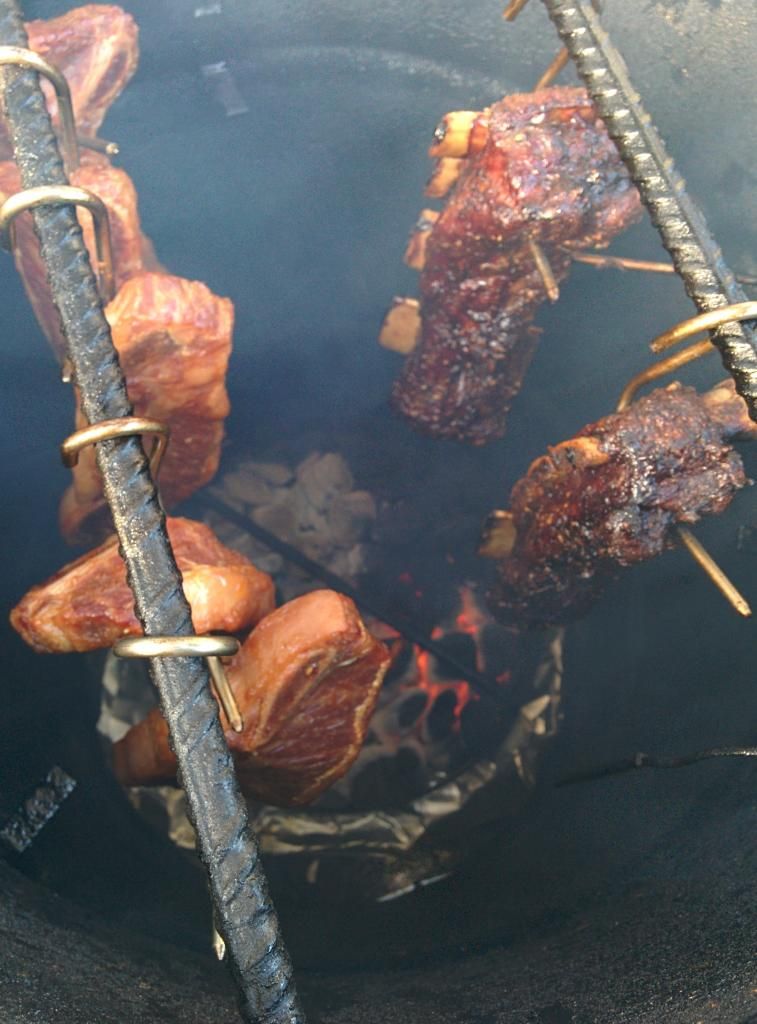 Aaaaaaaand done! Beef ribs came out beautifully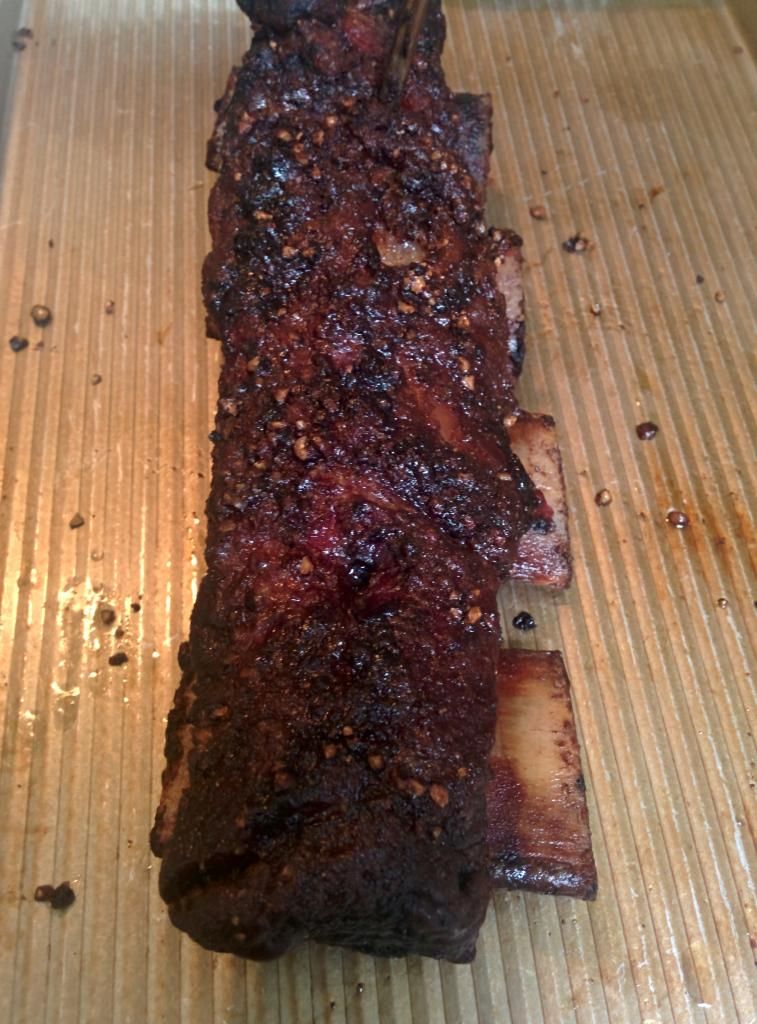 Did a side of creamed spinach.
Kalbi was fantastic. I'd have loved a caramelized color. A fault on my part because the ribs were still in there and I didn't want to crank the heat up.