This was fantastic!!
Seasoned with sea salt, brushed with garlic and kaffir lime leaf infused ghee.
Poured a little more ghee in the bag.
Now I normally brine fish for 15 minutes to prevent it from "milking" while cooking. This time I just salted it. I'll go back to brining.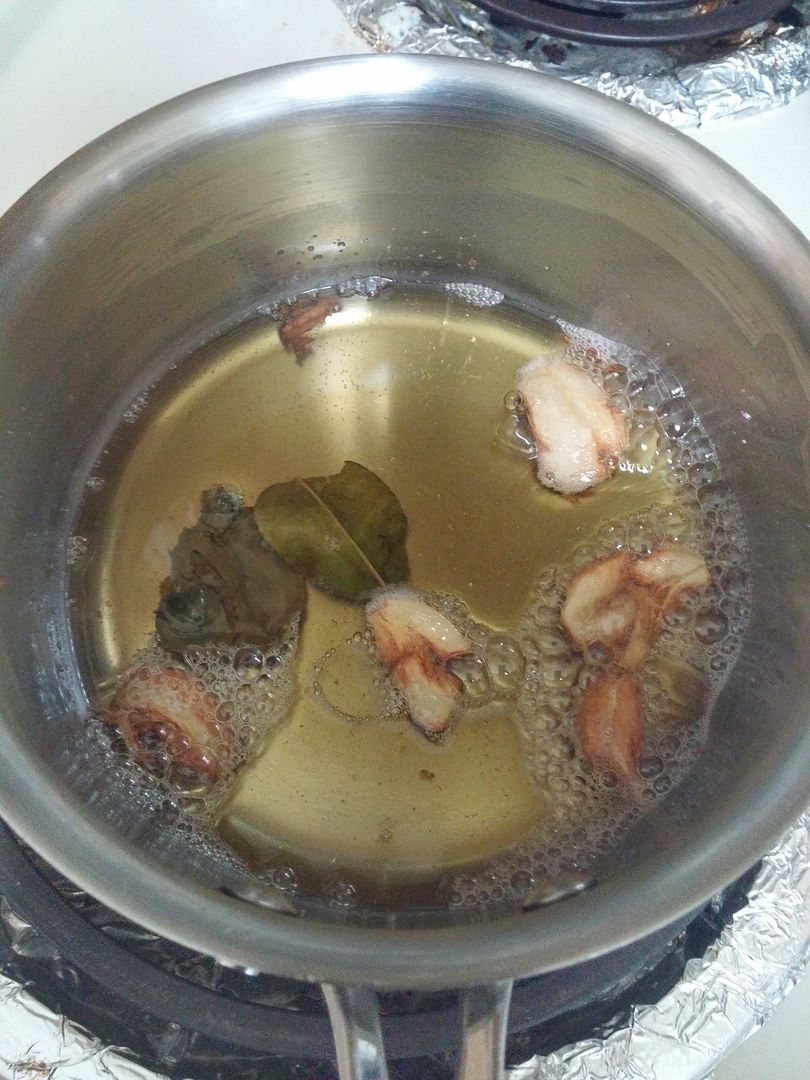 Lightly vacuum sealed. I try not to go full power when vacuum sealing fish.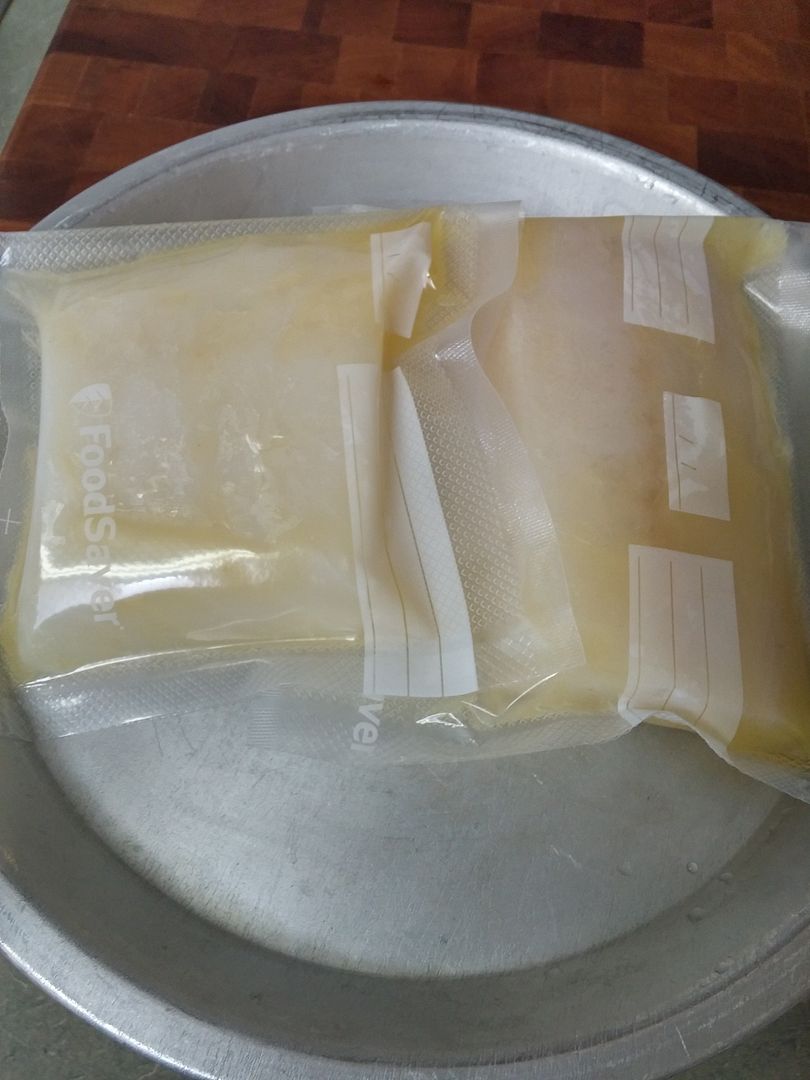 40 minutes in the hot tub time machine set at 132.
Plated!!
Served over wilted baby spinach, wine cream sauce and garnished with crispy fried Shallots for texture.