So I had some crab meat leftover from the other day. Every Sunday morning I try to whip up a special breakfast for the family. So here we go. Drained my crab meat.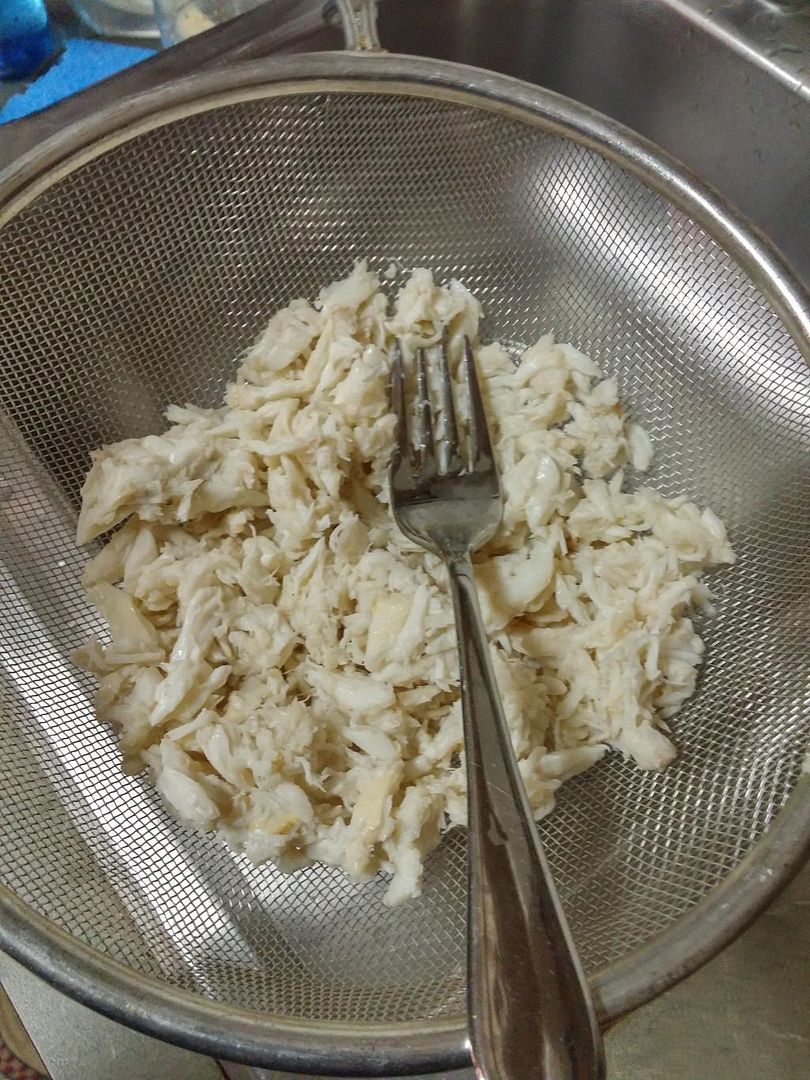 Diced some leeks and red pepper
Chopped up some bacon and rendered it until almost crispy.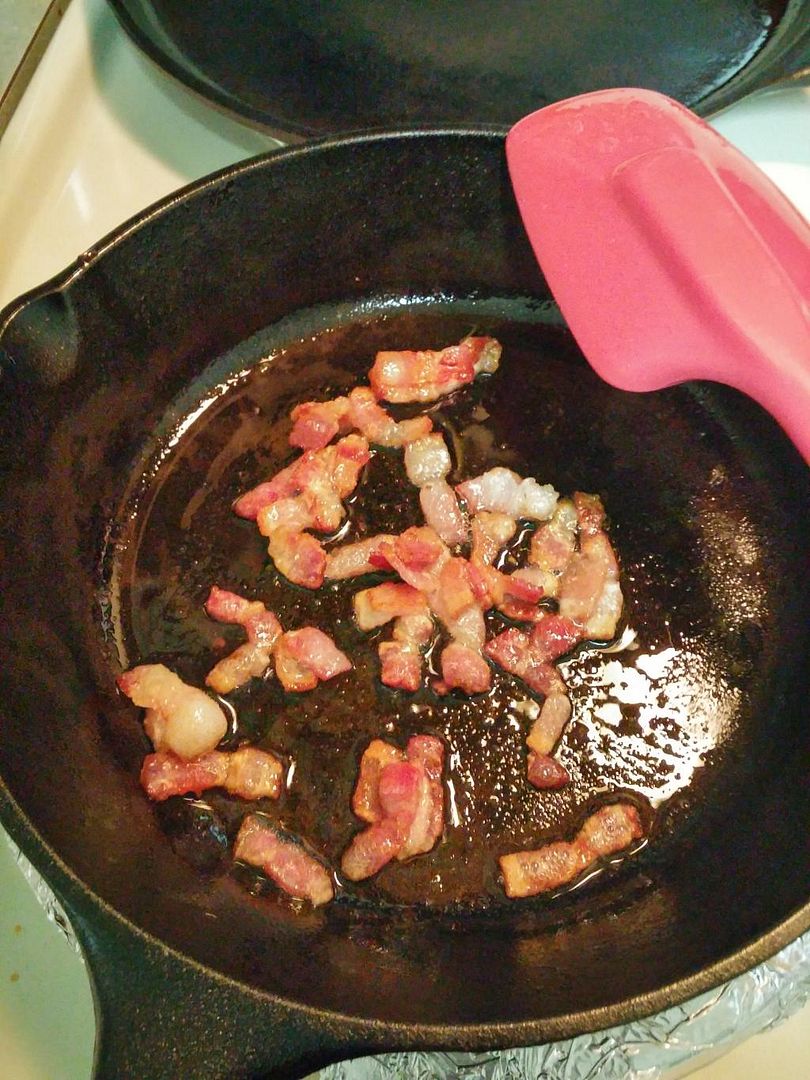 Dumped the leeks, peppers. Thought I'd add a little heat so I added a good pinch of chipotle powder and a pinch of salt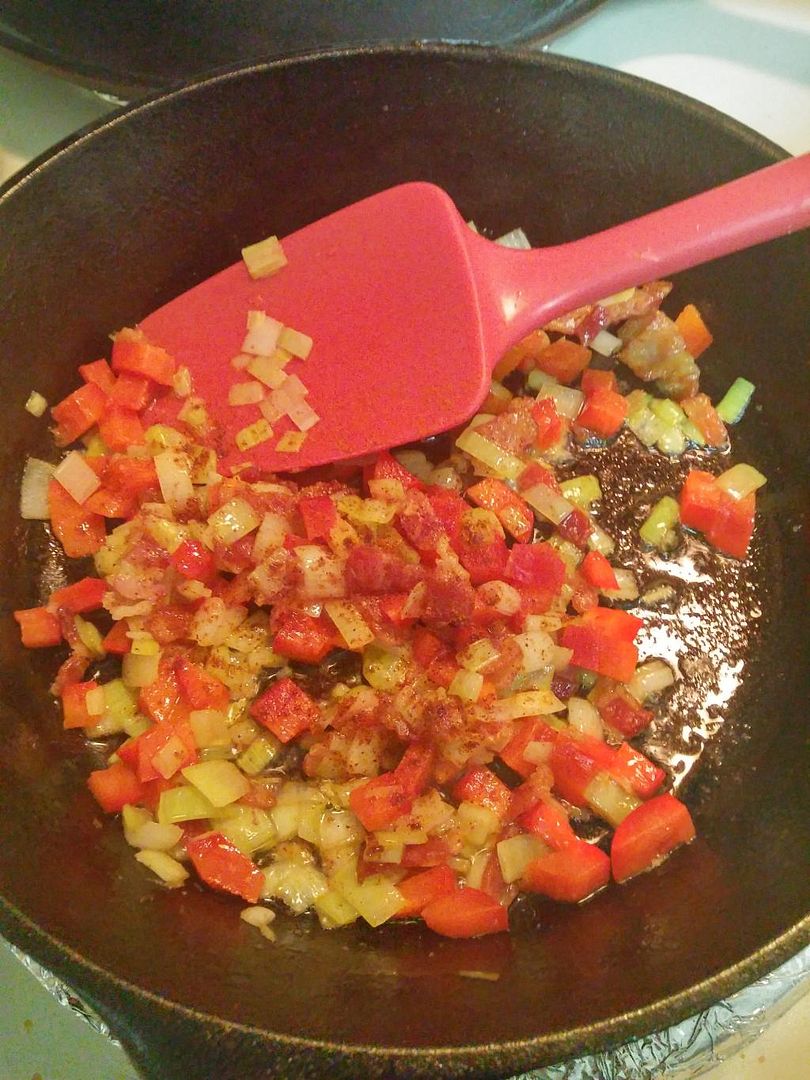 Got my lobster stock ready. Added that with a good amount of heavy cream to the bacon mess.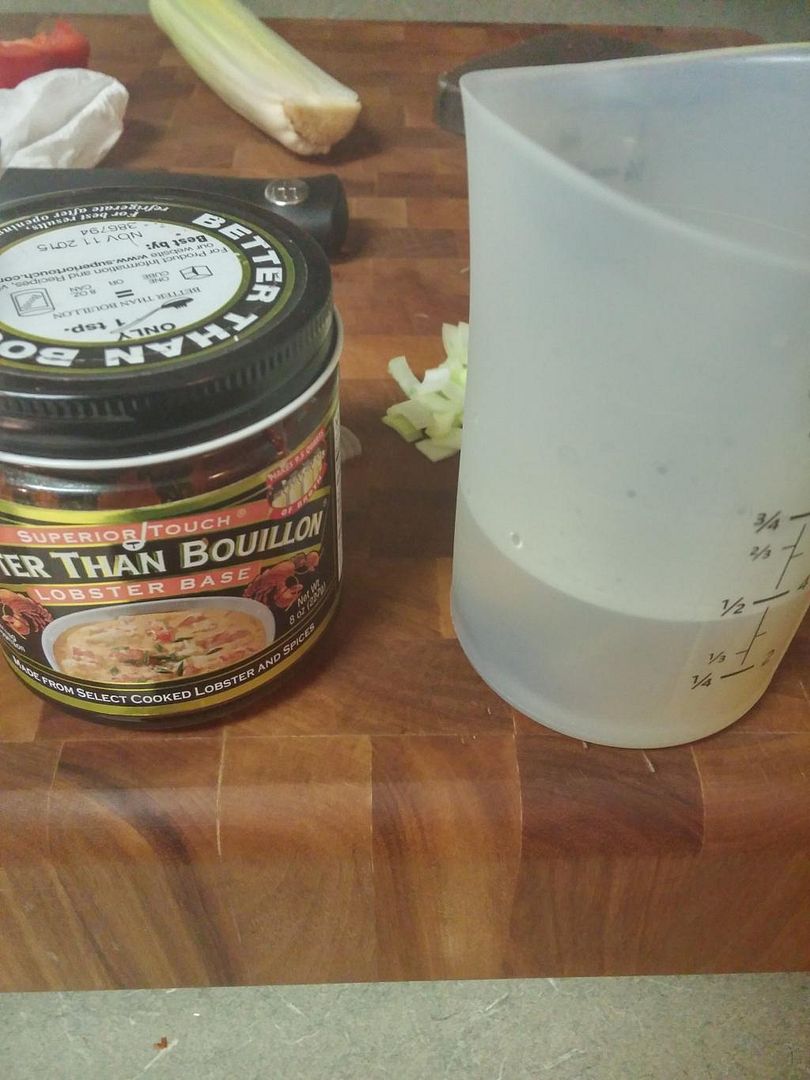 Mix that mess up and bring it to a very slight simmer. Take it off the heat and let it cool slightly. Got some croutons that I made from my sandwich bread. Add some lemon zest, squeeze the juice in the skillet with the bacon mess.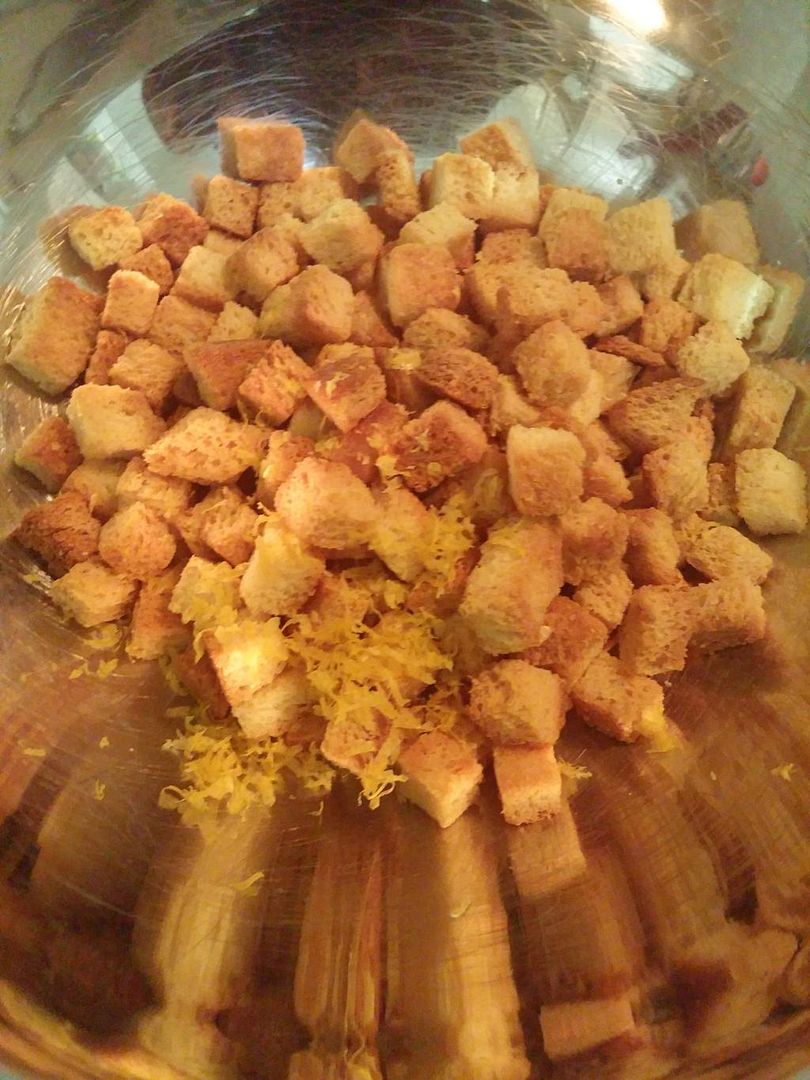 Here I mixed the bacon and croutons, added one beaten egg. I wanted that mess to be well hydrated and not soggy. Chopped up some tarragon. Added the drained crab meat and mixed Well. Season with extra salt.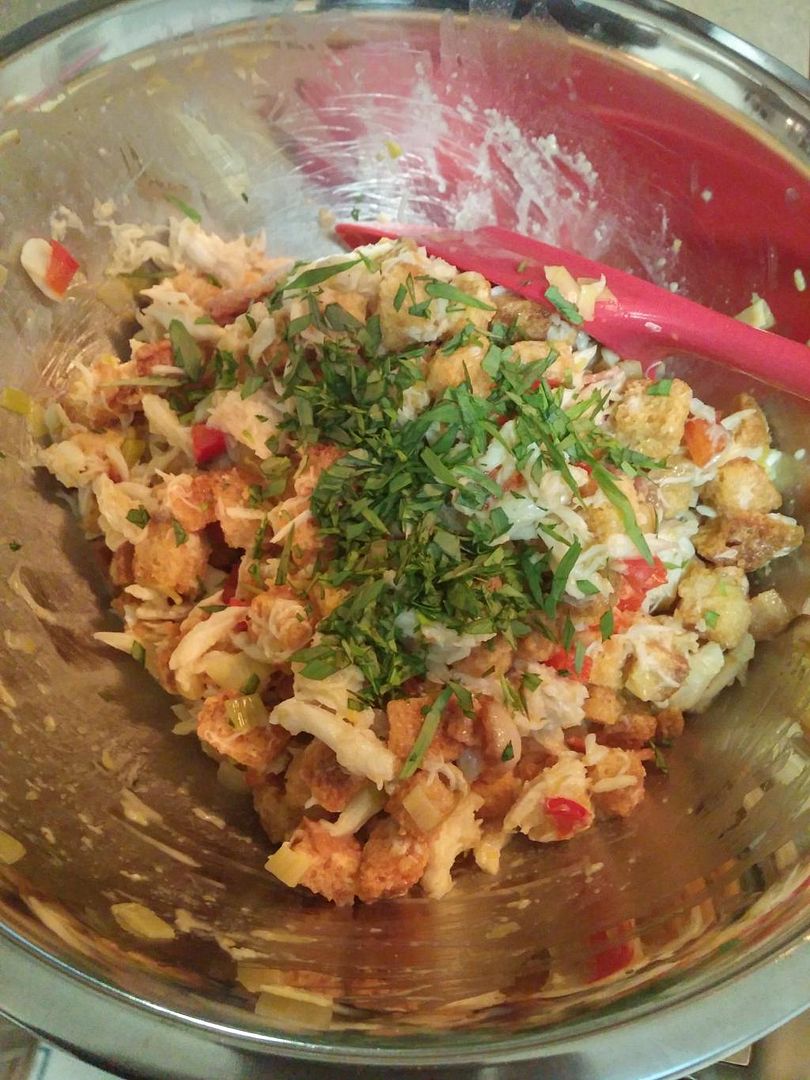 Pulled out my mini cast iron skillets and divided the mess up.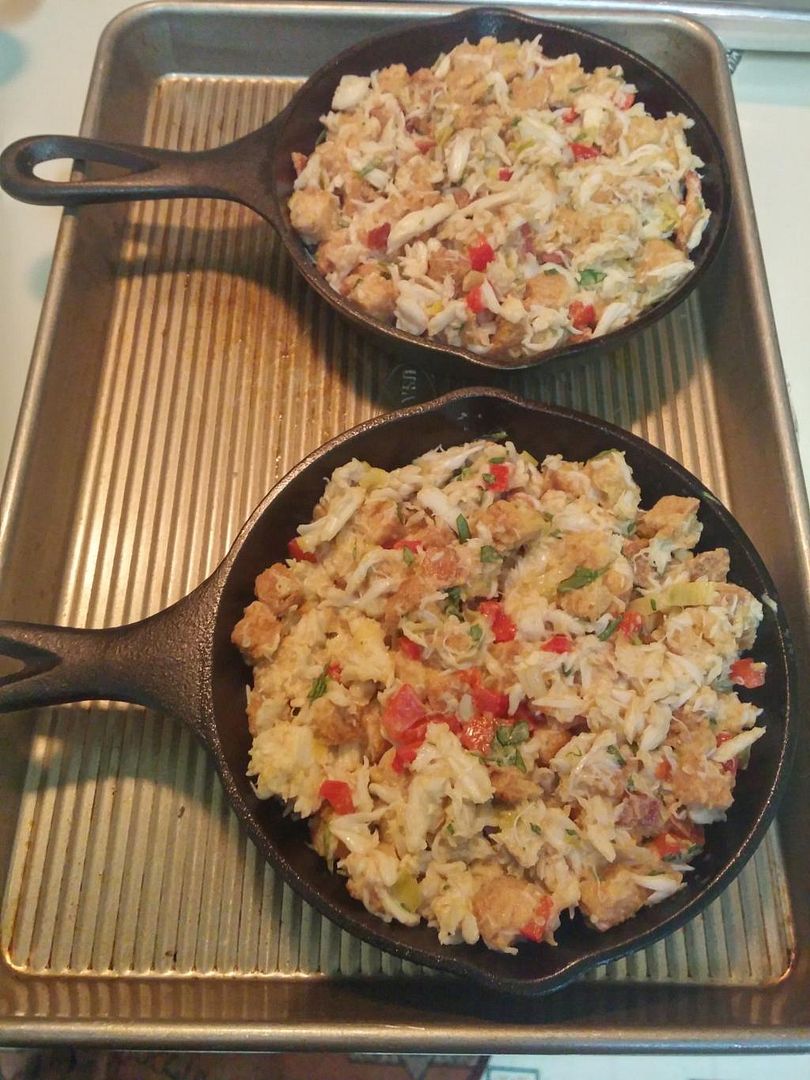 Bake in 400 degrees oven until nicely browned. Topped with soft boiled eggs and hollandaise sauce.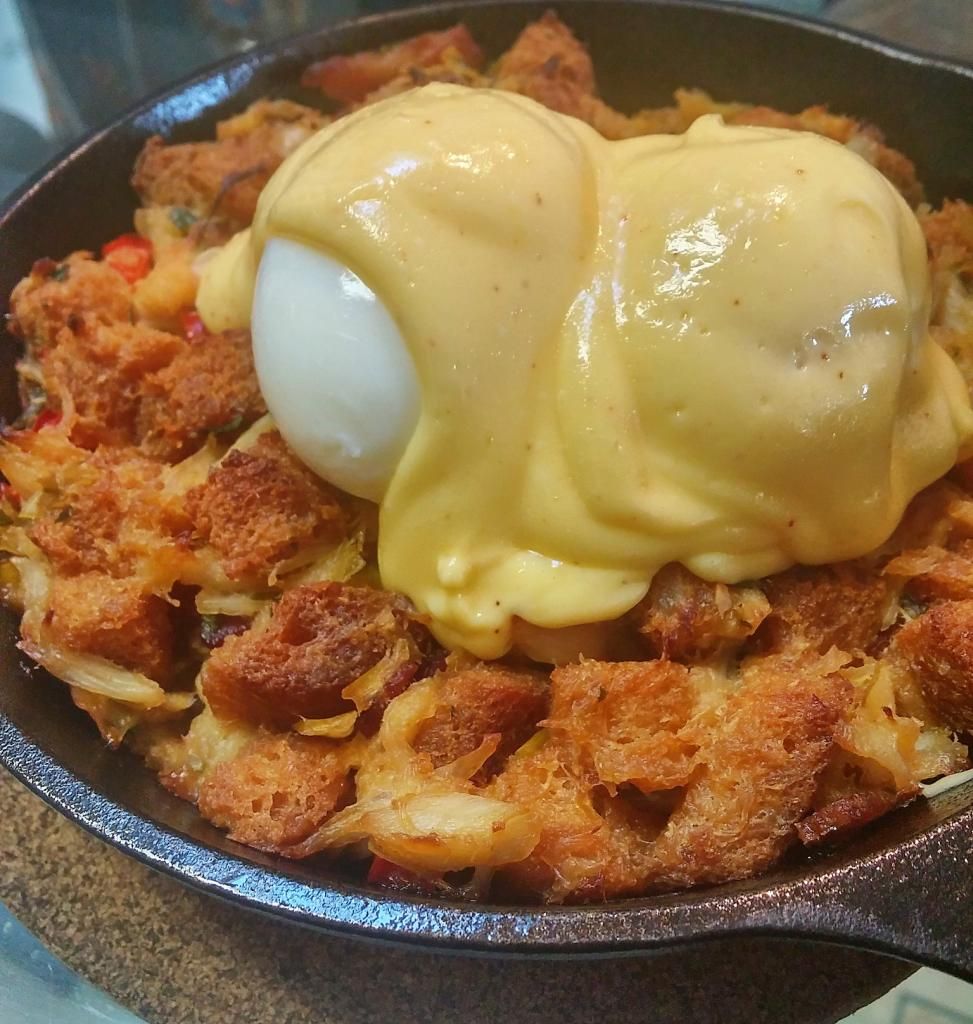 Ate these right out of the mini skilletso.
Fantastic!