It was a small one at 3.5lbs, dry brined 24 hrs patted dry light coat of veggie oil and a healthy rub with mhmd. Kettle ran hot at 270-280 with minion method starting with 12 lit Kingsford blue and 2 chunks of applewood. Took off heat 6 hours later at it of 195, faux Cambro for 1 hour then "pulled".
The setup
Well the good. Either end had great tenderness and we're both very moist. Overall was tasty and made for a great change of pace from our normal meal. Got to try it with lexington dip, east carolina vinegar and mh kc recipe. All 3 were a nice addition.
The bad.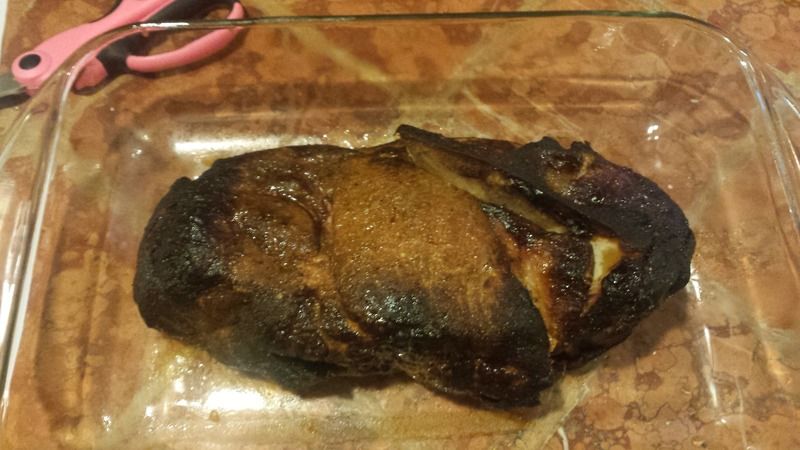 The middle did not attain any kind of bark top or bottom and was tough internally even though it temper correctly and my probe was not near the bone.
Speaking of the bone
It didn't pull cleanly, my thought is that this particular butt needed a higher IT.
Thanks to the great end pieces mixed in the tougher center pieces weren't intolerable, just a little chewy.