Hey boys hey gals, let's get voiding. You'll need. 1 beer of your choice 1 Cup Israeli couscous Grape tomatoes Sliced almonds or pine nuts Some type of red pepper, here I used Fresno peppers Two handfuls of baby spinach 2 1/2 cups chicken stock. Better than bouillon is my favorite. Or you can use water but why would you? For dressing: About 1/3 cup olive oil About 3 tablespoons white balsamic, rice wine or white wine vinegar About 2 teaspoons smoked paprika (key ingredient ) S&P to your taste. Directions: Pour beer in a glass, we're making a salad so we'll be slightly classy. Take a sip, relax it's only food.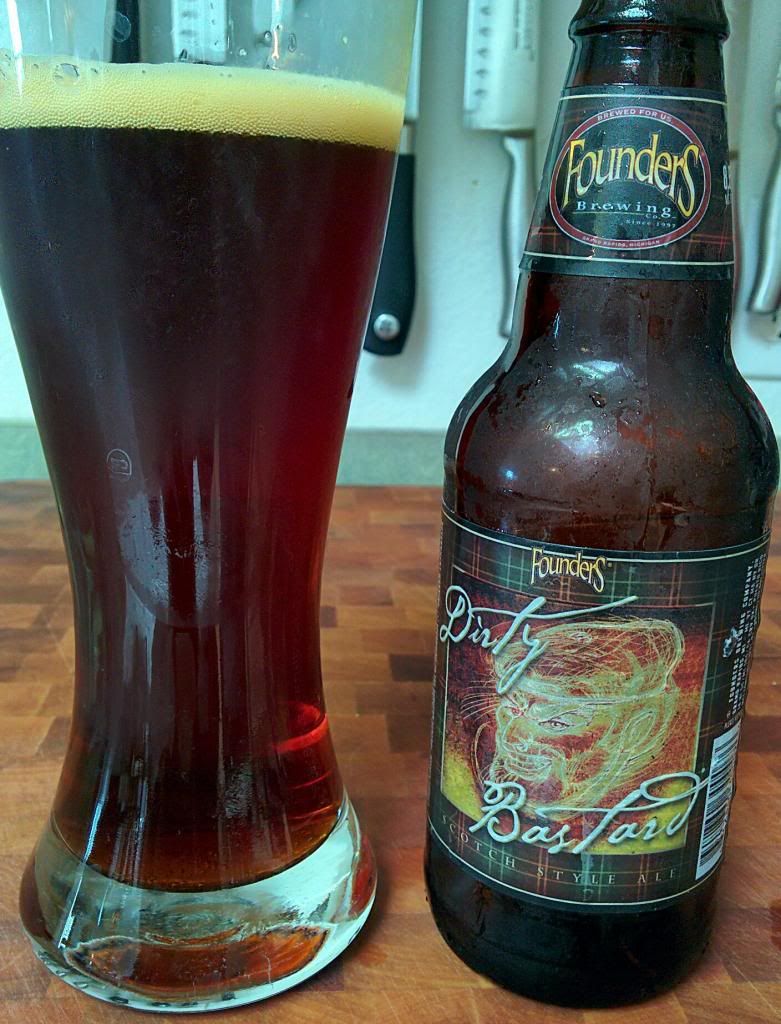 Mix all the dressing ingredients and taste, if you want more tart add more vinegar, etc. In a good size sauce pan on medium heat, add some olive oil and toast the couscous until lightly golden brown, add some salt and stock. Bring to a boil and cook until couscous is plump and tender. Takes about 10 to 12 minutes. Drink half of the remaining beer, go ahead, you're about to eat salad after all. Meanwhile, half the tomatoes, dice the peppers, toast the nuts and add all that mess in a large bowl with the spinach. When the couscous is done you may need to drain the excess liquid and let it cool slightly before adding to the bowl of the other mess. Add the dressing and mix well, taste for seasoning, add some herbs if you want. Basil works great. Plate,
Add protein of your choice, here I have chili rubbed tilapia.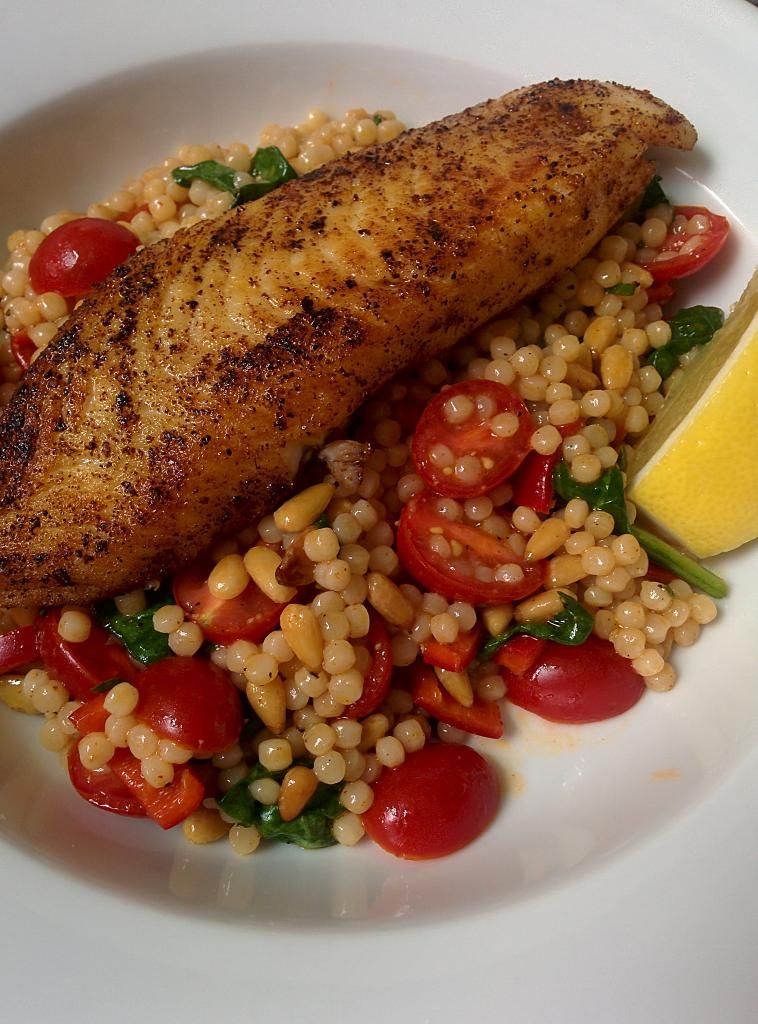 Works great with backyard meats.