Oh yeah, one of my favorite facehole stuffers..... Lamb shanks
Cast and crew
Chocolate ale, yes chocolate.
Onion
Garlic
Cinnamon
Gochujang for some heat
Anchovy fillets
Beef stock
Thyme
Whisky
Beef tallow (cooking fat)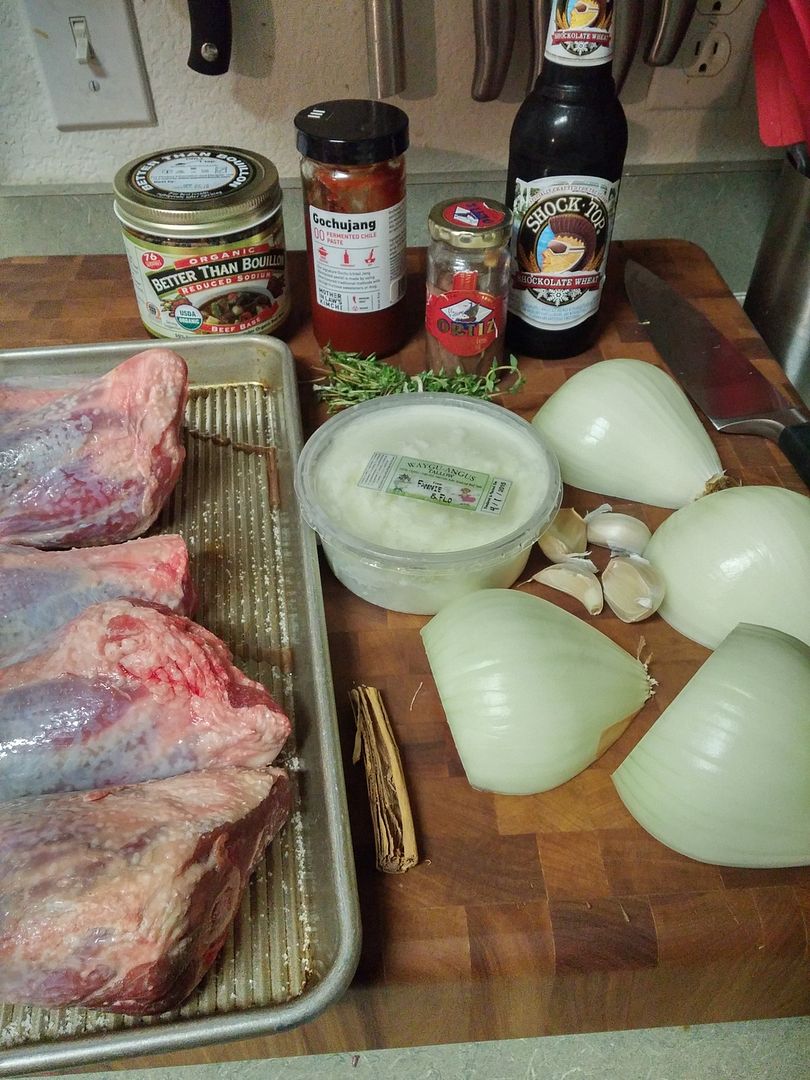 Season and Brown the shanks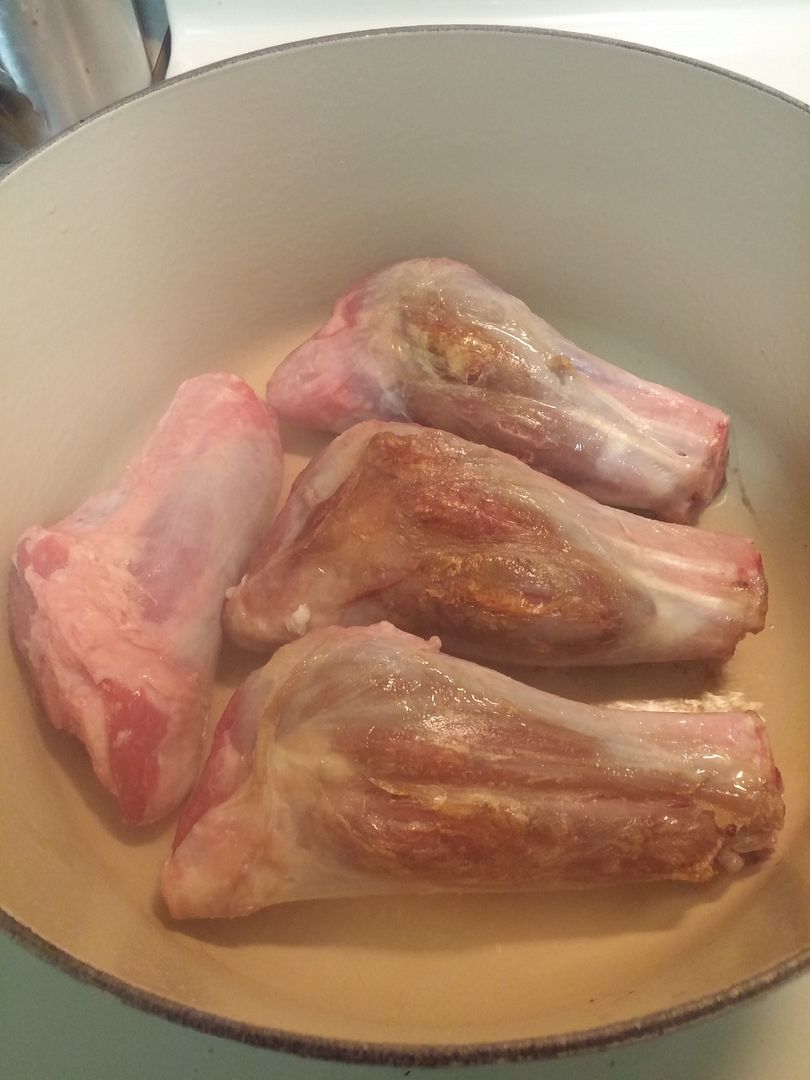 Sip on some whisky
Saute onion and garlic, add gochujang and two anchovy fillets, season with salt and pepper . See that brown stuff peeping through the onion? That's sauce gold.
Cook that mess a little and then, oh boy, add the beer, throw in the cinnamon, thyme and bay leaf.
Put the shanks back in, and add beef stock until the liquid almost cover the shanks
Bring that mess to a gentle simmer, cover and cook a 325 degrees oven.
Turn the shanks every hours, testing for doneness with a fork. After two hours, remove the lid and continue cooking. This will caramelize the meat even further. Should be fork tender when done.
Now fish out the shanks and strain the sauce
Dump the sauce in a container with the shanks, I'm using a hotel pan. It's ready to eat but I prefer to leave it in the refrigerator for at least a day to mature.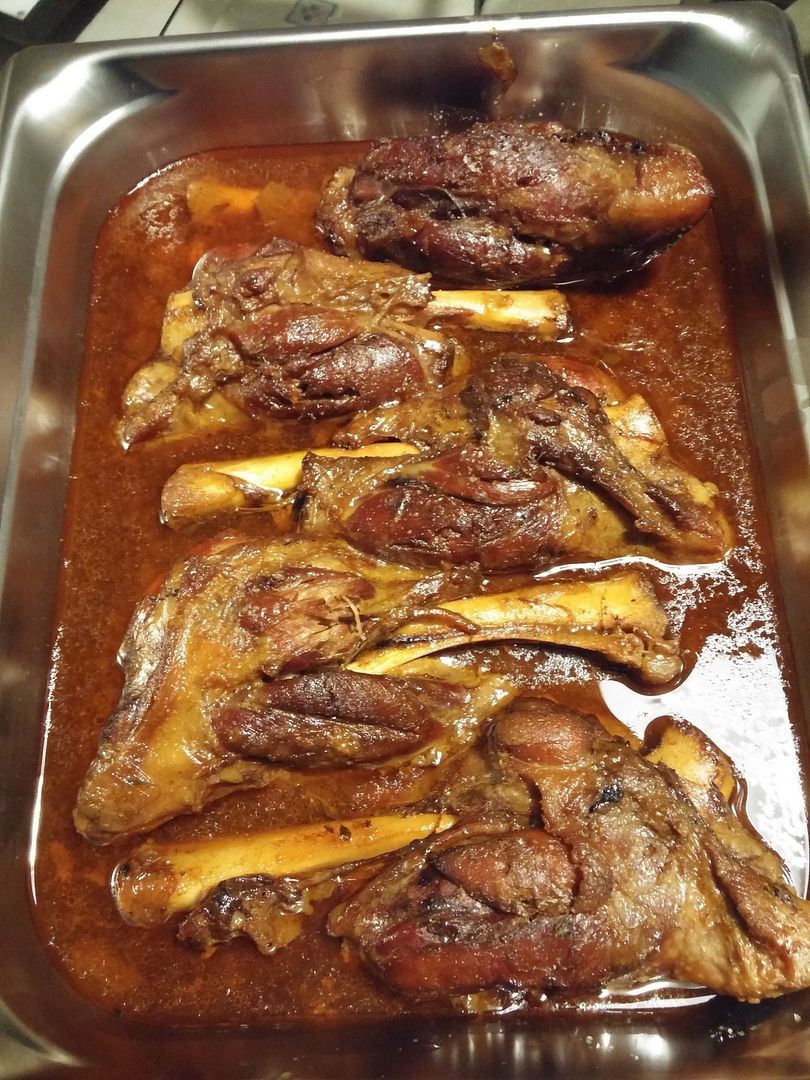 Good eats.