Alright so I marinated these tracks in Olive oil About a tablespoon of cumin About 2 teaspoons coriander About 3 tablespoons minced fresh rosemary A touch of cinnamon About a tablespoon of Aleppo peppers A bunch of grated garlic. Mix all that mess and pour it over the lamb marinate overnight.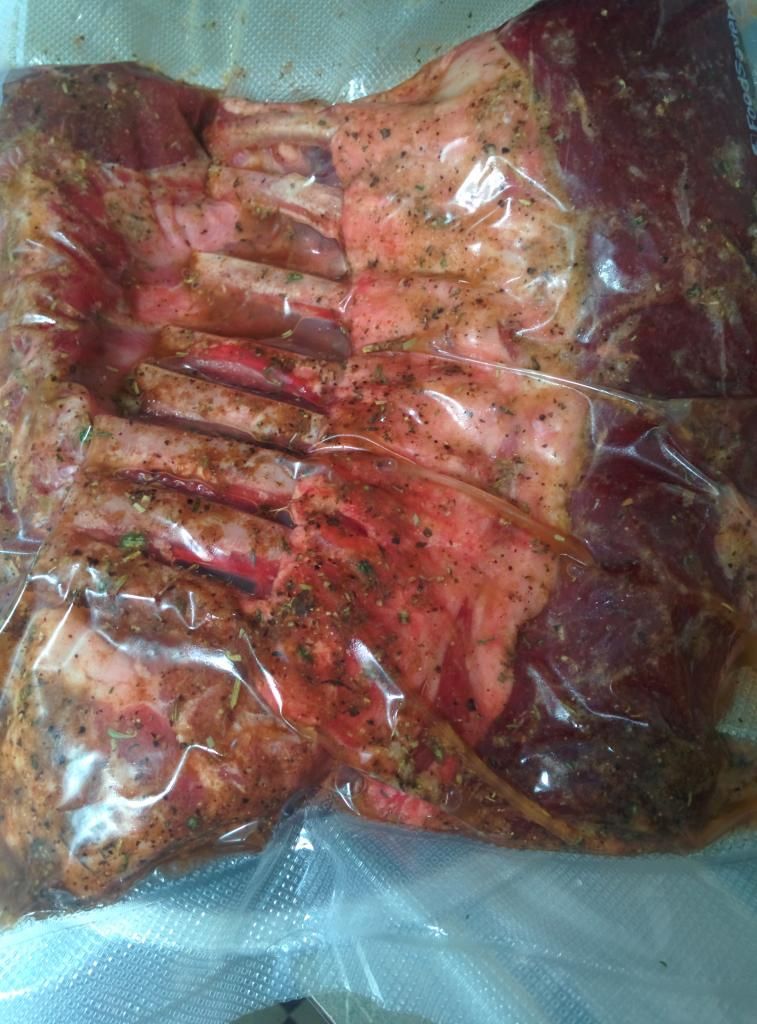 Fired up the PBC using kingsford competition charcoal. I was looking for temps around 315 degrees so I lit a full compact chimney. Half a basket of unlit charcoal. My PBC and I know each other well so I don't monitor the temps anymore. I did use my maverick 732 to monitor the meat.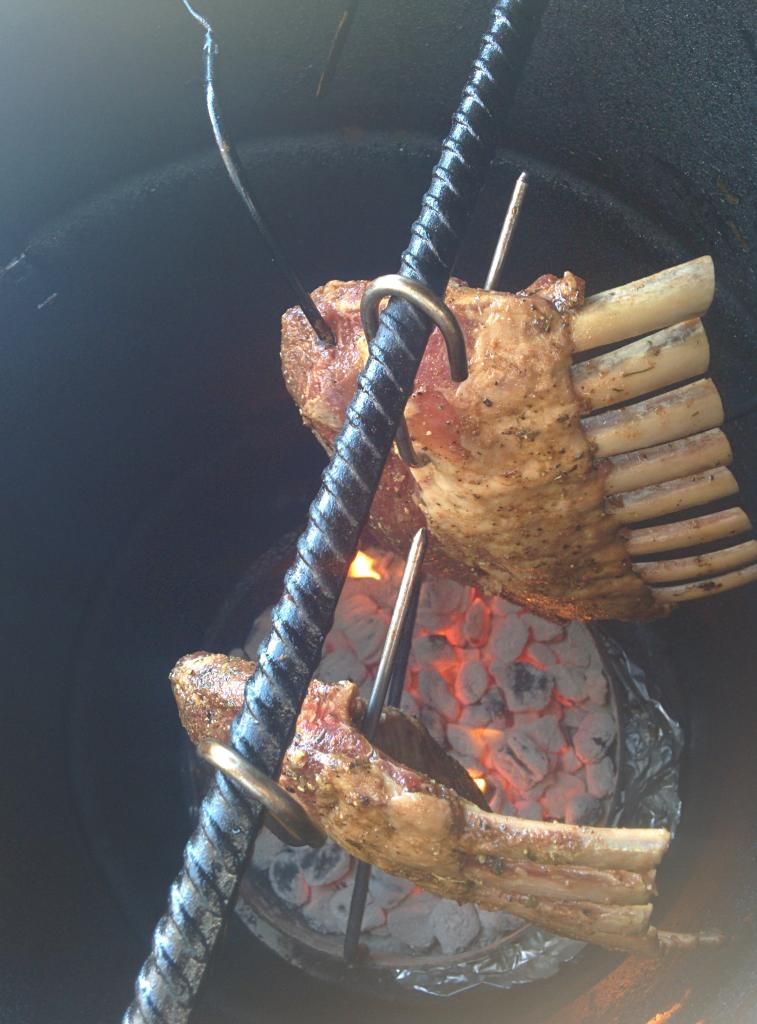 As you can see the PBC is screaming hot. Once the meat starts dripping, the heat will gradually settle. 40 minutes later, internal temp was at 124.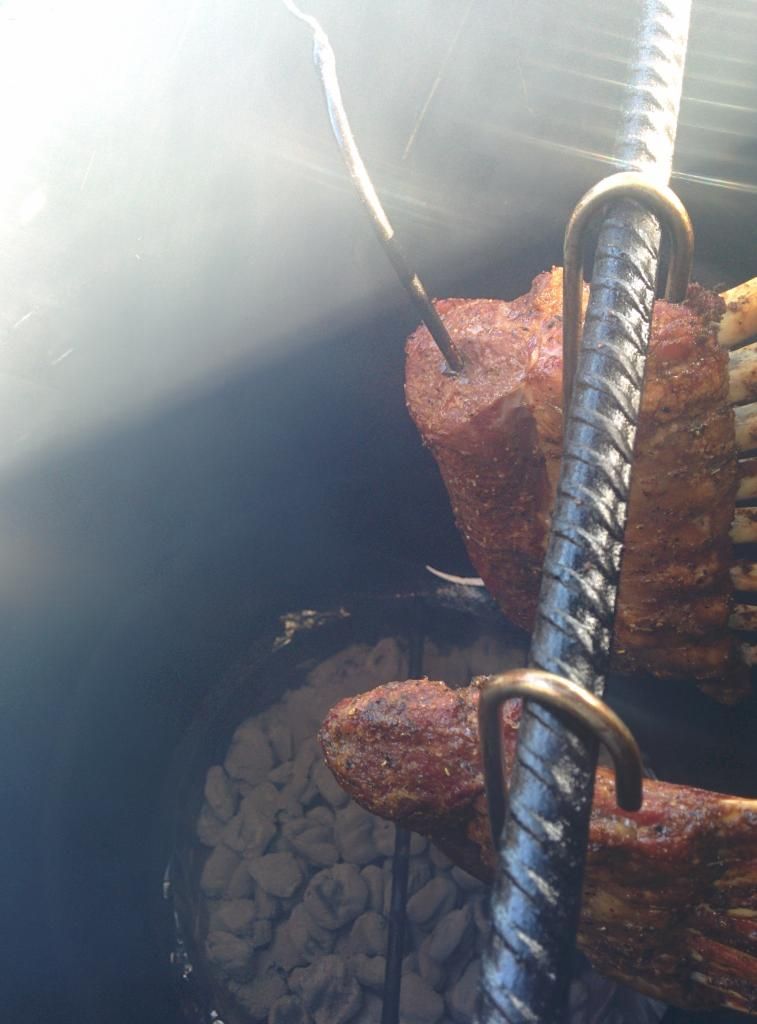 See how the charcoal nicely settled down. I measured it after pulling out the meat and temp read 325, perfect. Now to the plate. I did a quick orange marmalade mint sauce About half a cup of smuckers orange marmalade About 2 tablespoons rice vinegar About a quarter cup of minced fresh mint About a tablespoon of Aleppo peppers. Mix all that mess. Roasted potatoes and mushrooms. A simple green salad.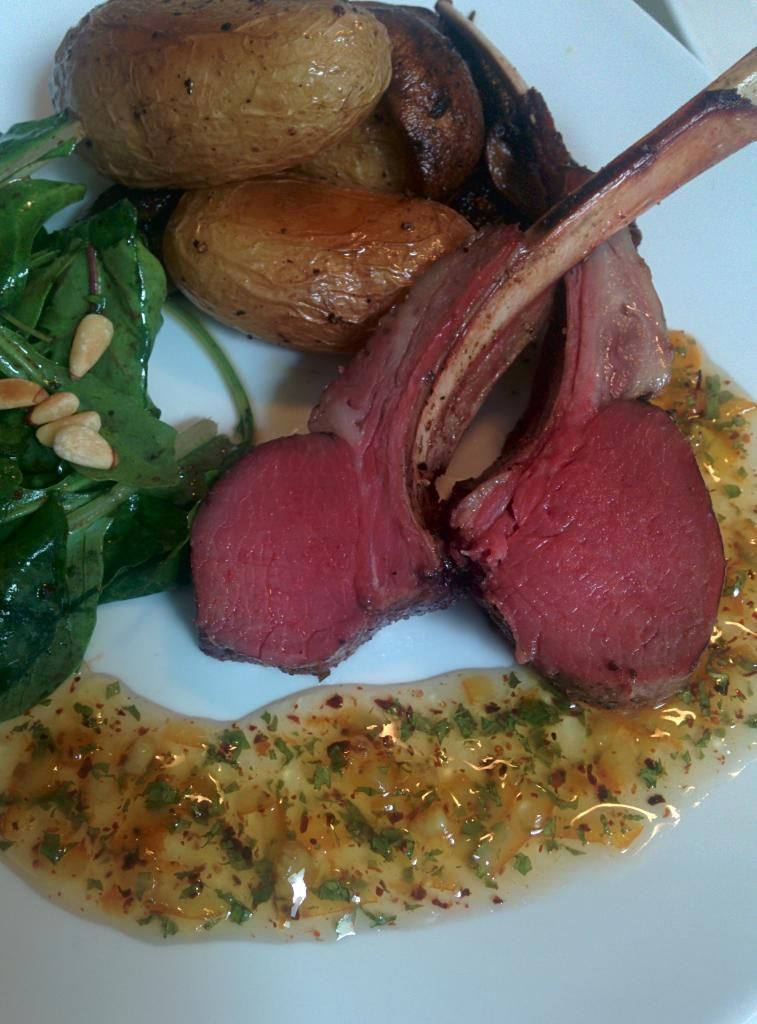 I tell you what, that PBC is worth every penny.