Yes you read that correctly. There's a good reason why I got into sous vide cooking, I'm on the road quite a bit and I hate mediocre food.
Let's make some burgers:
Beef was ground, patties formed and simply seasoned with Black pepper. I skipped the salt because I wasn't sure when I'd have the time to finish them.
Quickly seared them, high heat. Don't want to cook them just yet.....at home
Toss them in the freeze for about 30 minutes, and vacuum seal. Pack in a cooler and hit the road.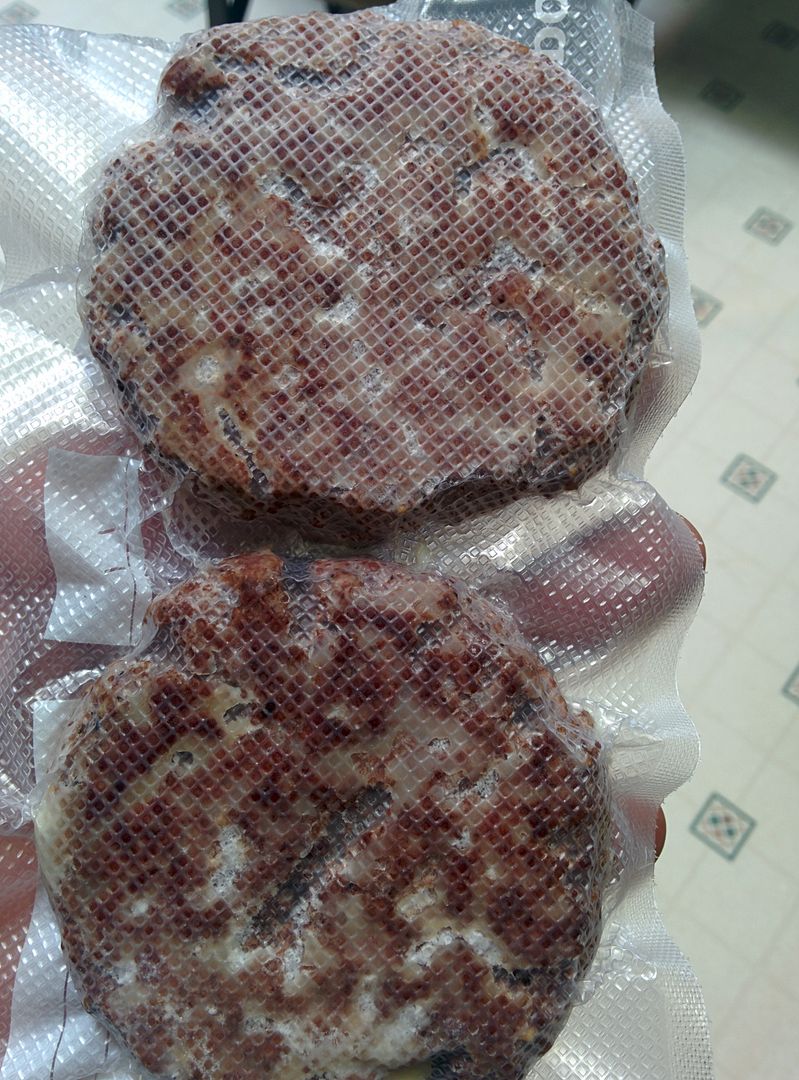 When you get to Hampton Inn (hence the name), hit the hot tub time machine to 145. Drop the burgers in for at least 30 minutes.
Prep your buns, Sriracha mayo. Yes those are anchovies. I love anchovies on burgers. Yes I packed some bacon.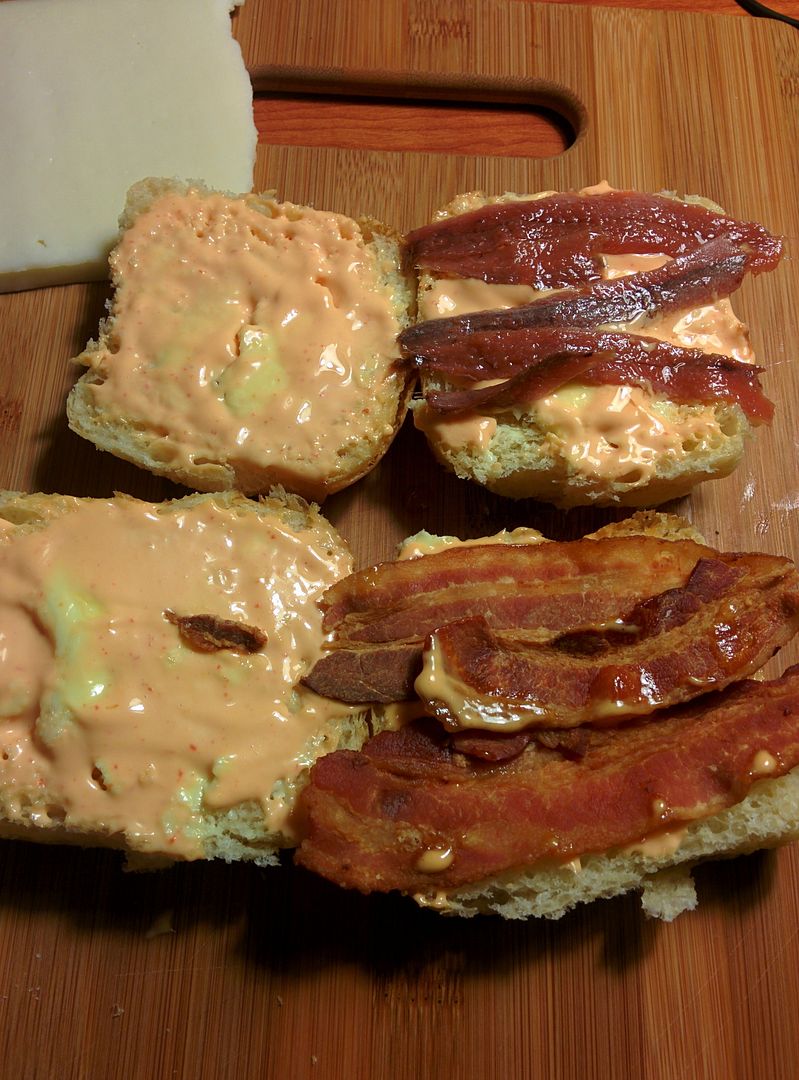 Get the burgers out, pat dry, hit em with coarse salt. Pile on the buns, add some caramelized onions. YES I packed some caramelized onions. Add your cheese,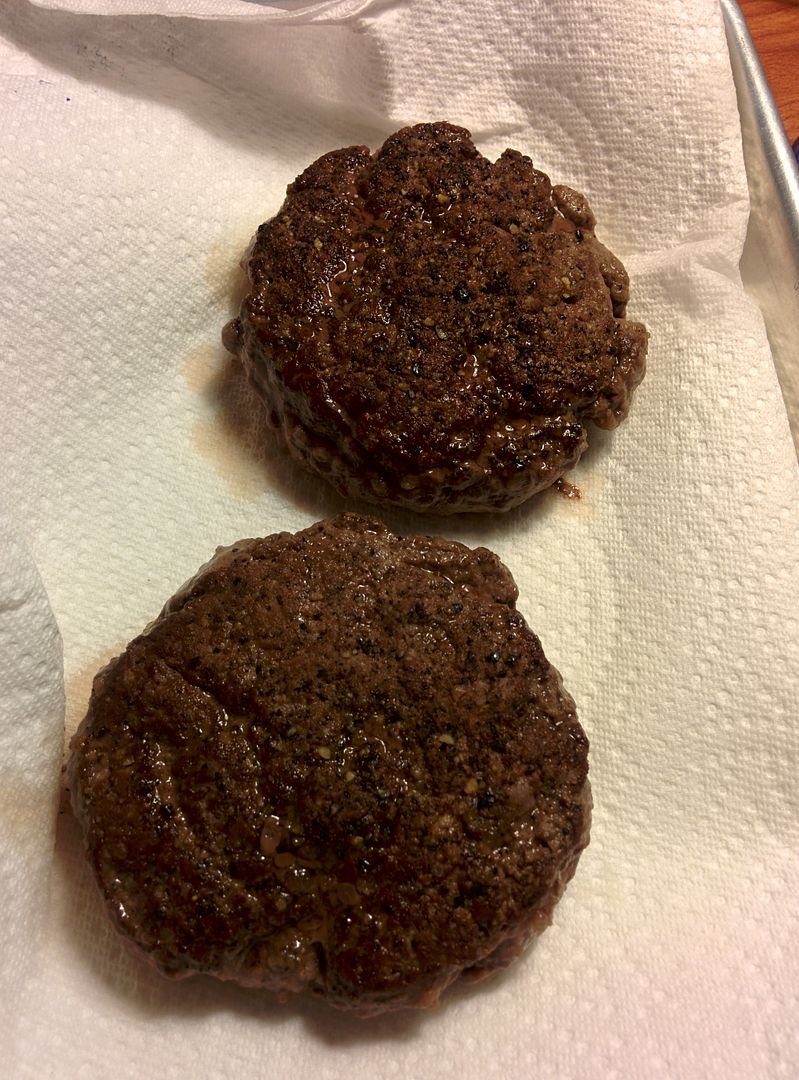 Now.....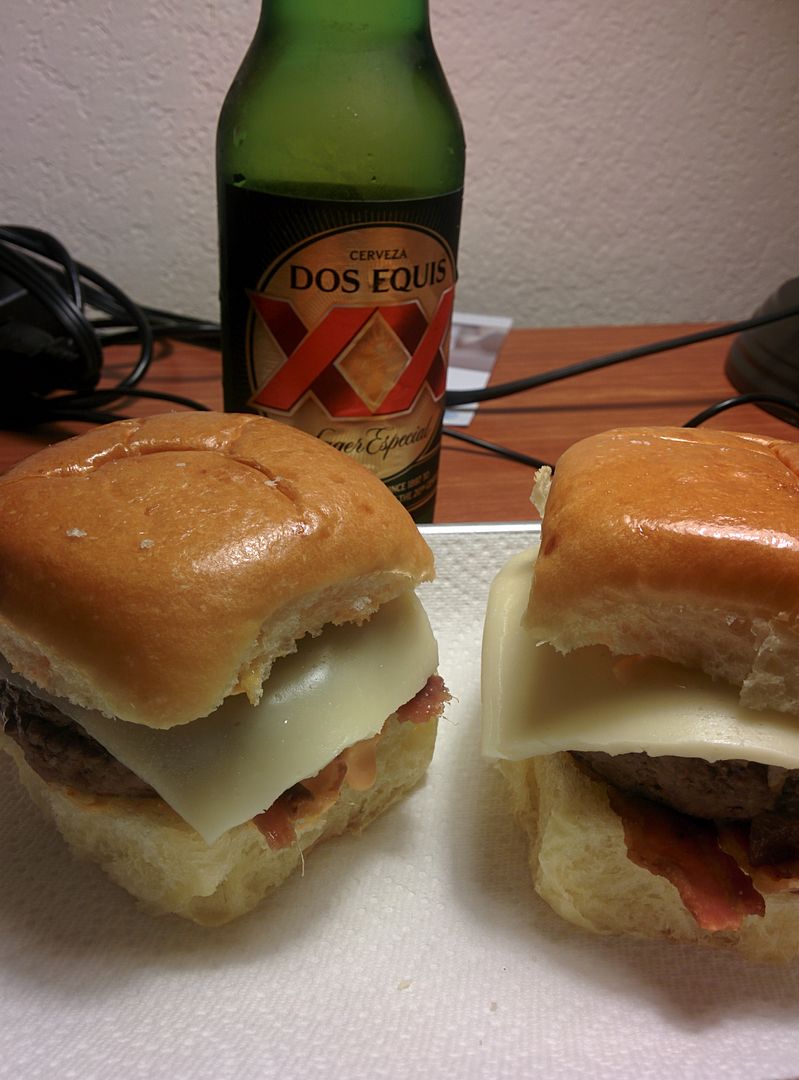 Beats any take out burger!!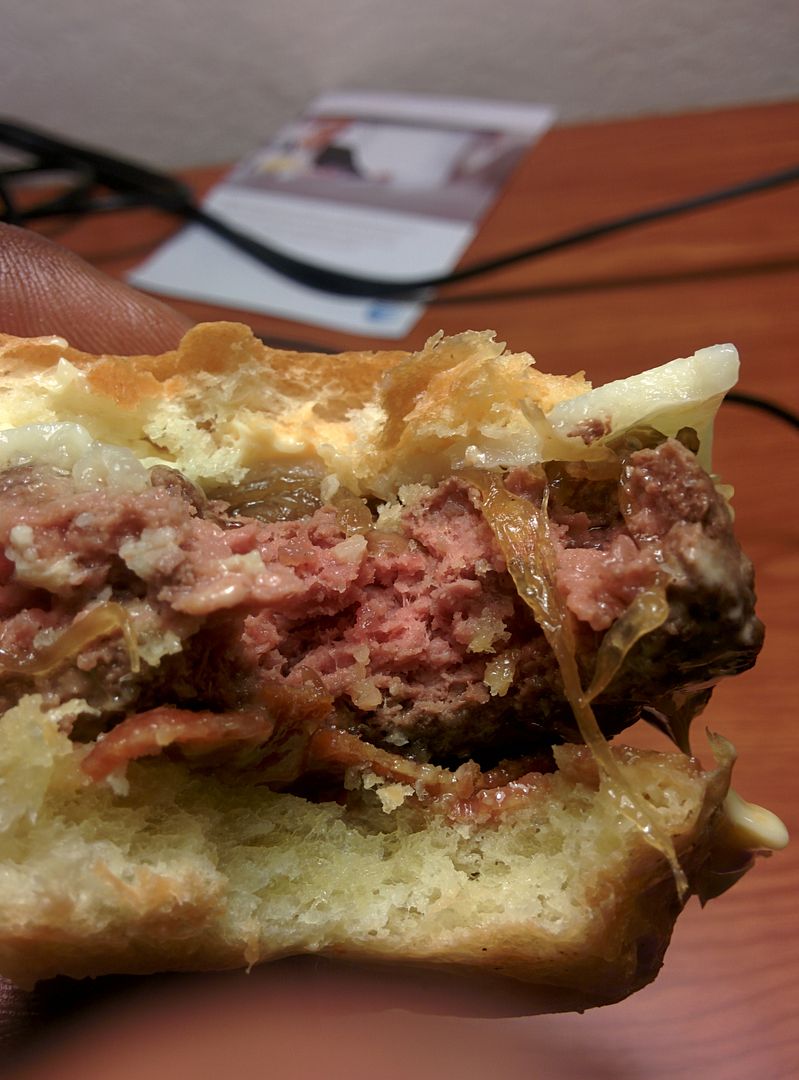 Long live sous vide cooking!!