Yeah boys yeah gals! Let me share with you my go to Chocolate cake. First the ingredients: 1 Cup bourbon or scotch whiskey 10 ounces ( 2 cups) cake flour (better results) or all-purpose flour 1 3/4 cups sugar 1 1/2 teaspoons baking soda 2 sticks unsalted butter 1/3 cup high-quality cocoa powder (I use Penzey's) 1 cup milk 1 teaspoon fine ground espresso powder or coffee. Secret ingredient to any chocolate dessert 1/2 tsp fine salt 2 large eggs 1/2 cup sour cream 1 teaspoon vanilla extract Take some bourbon or scotch whiskey, pour in a Mason jar and enjoy while making the cake. Now to the cake.Heat your oven to 350 degrees. Mix the flour, baking soda, salt sugar in a large bowl. Set that aside. In a sauce pan, add butter, milk, espresso and cocoa powder. Heat on medium low heat until butter is melted and the mess is mixed well. Add half of the milk mixture to the dry ingredients. Mix then add the rest of the milk mess. Mix well, add eggs, one at a time, mixing thoroughly before adding the next egg. Add sour cream, mix that mess, add vanilla extract. Mix thoroughly. Butter your cake pan, I use a deep cast iron skillet for all my baking. Pour that in your baking utensil and bake until a tooth pick comes out clean after a pokey pokey test. Yeah sorta like rib test. Should take 40 to 50 minutes. Ovens are different do start the tooth pick test at 40 minute mark.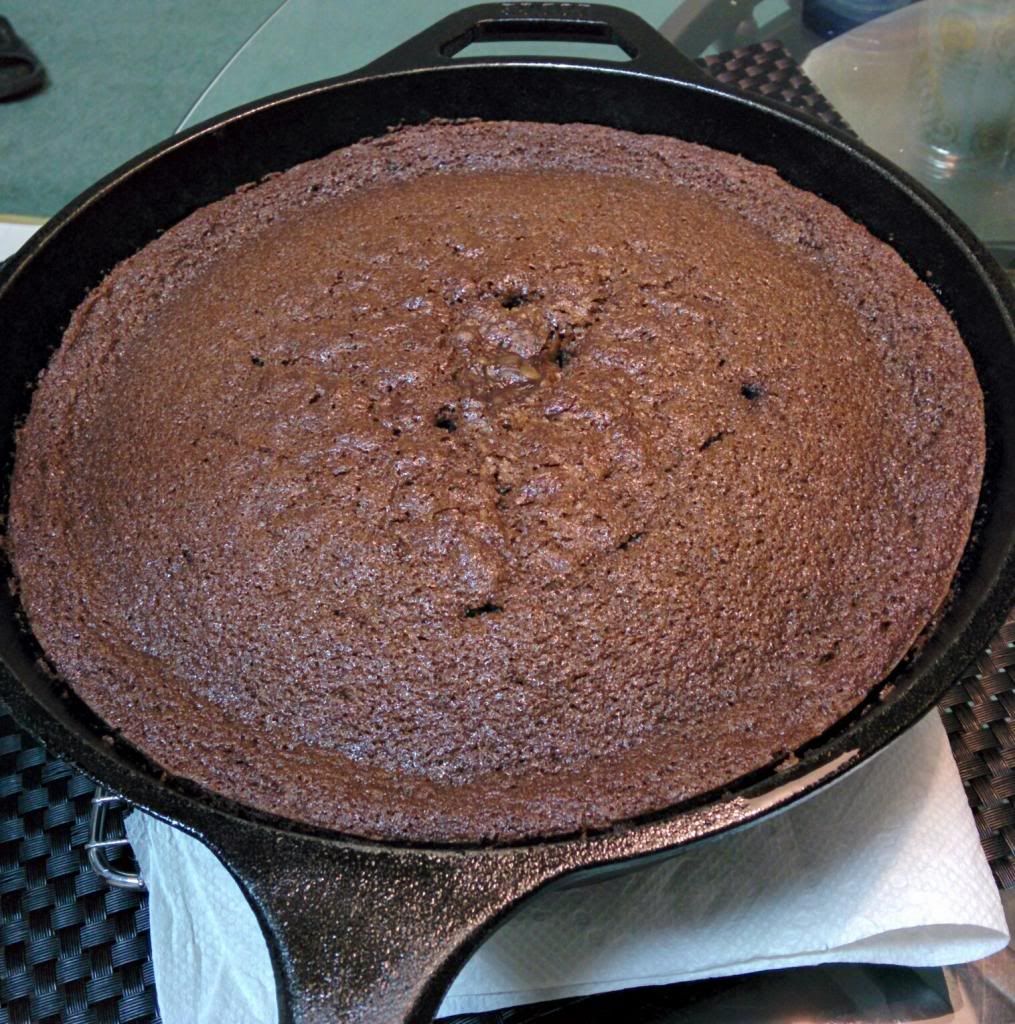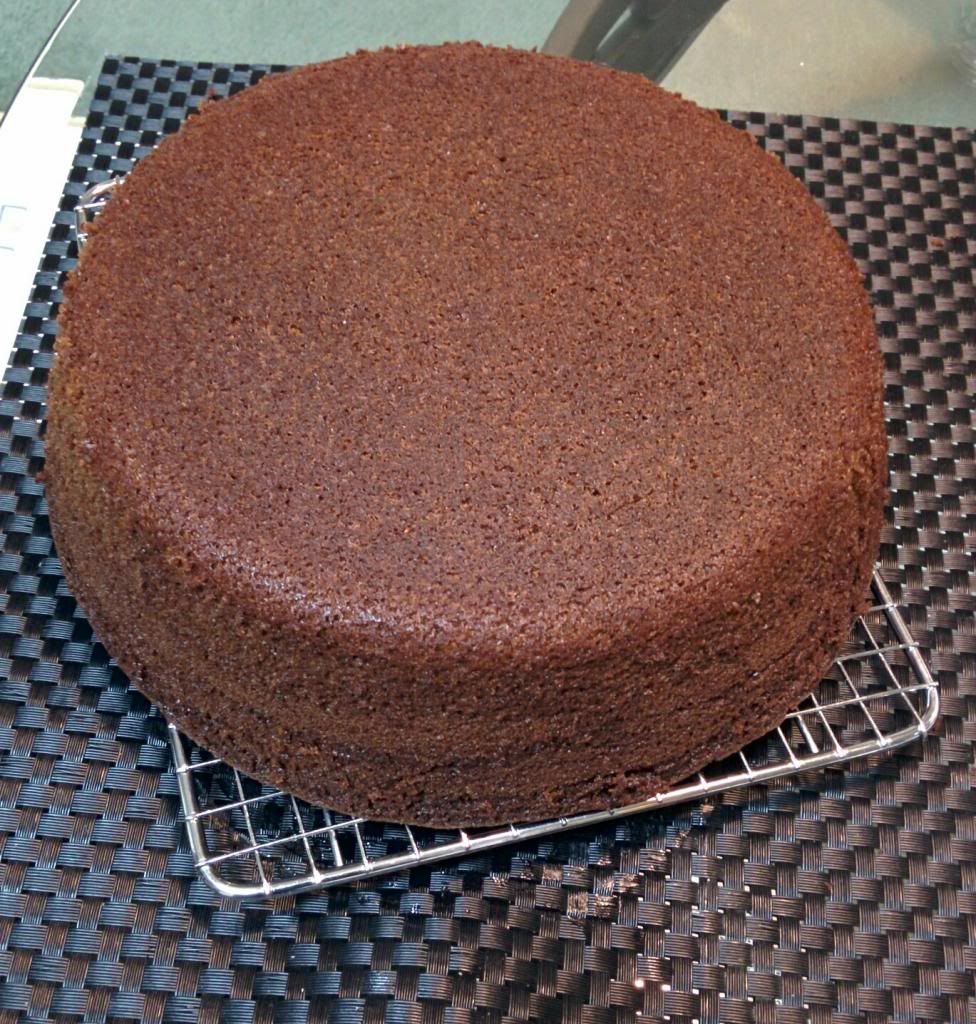 Now let's make our Ganache. You'll need 8 ounces semi sweet chocolate. I use chocolate chips 1/2 a cup heavy cream. Promised land make the best. Put the chips in a heatproof bowl. Heat the cream just until it seems to start to summer. Pour it over the cream, make sure all the chips are covered. Do not stir, leave that mess alone for about 5 minutes then stir it up. Once the cake is cool and ganache has thicken, smear it all over the cake like this.
At this point the bourbon should've kicked in, wife excited etc. Now enjoy it with some vanilla ice cream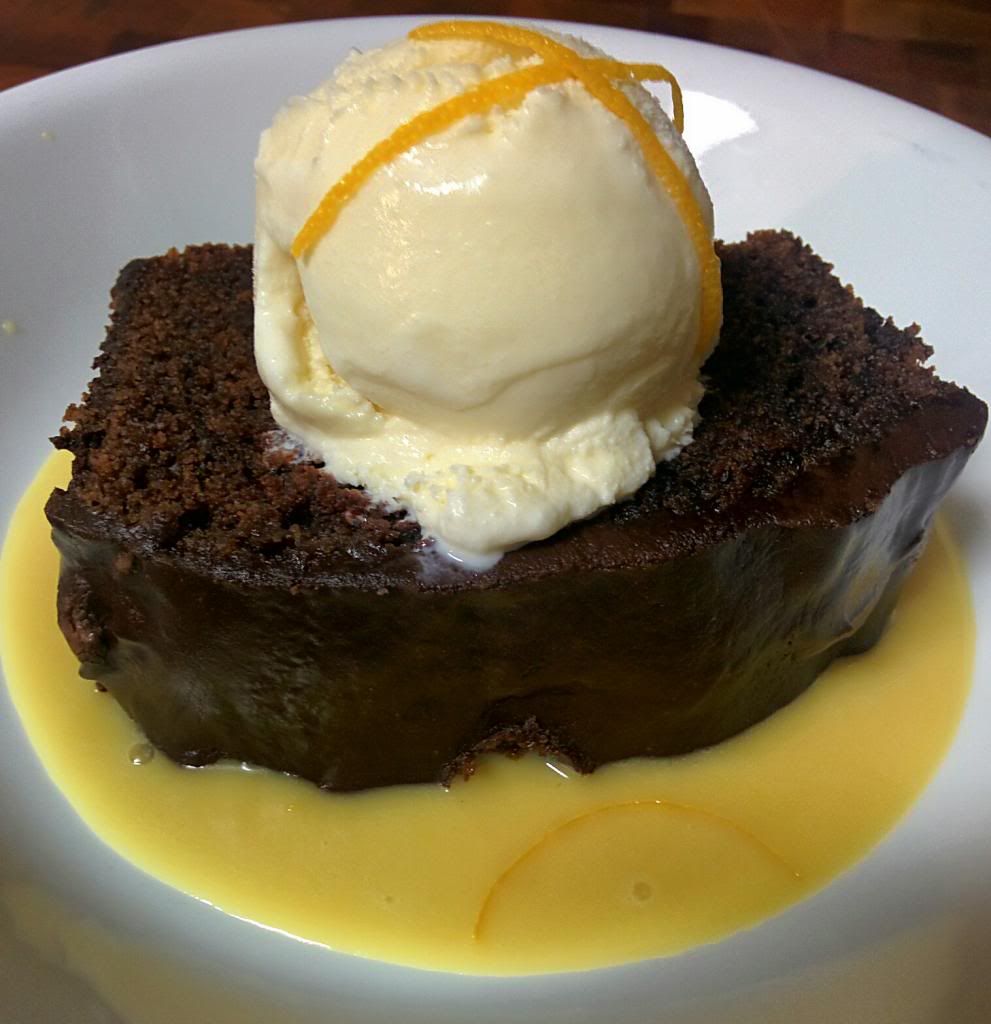 Or some orange cream sauce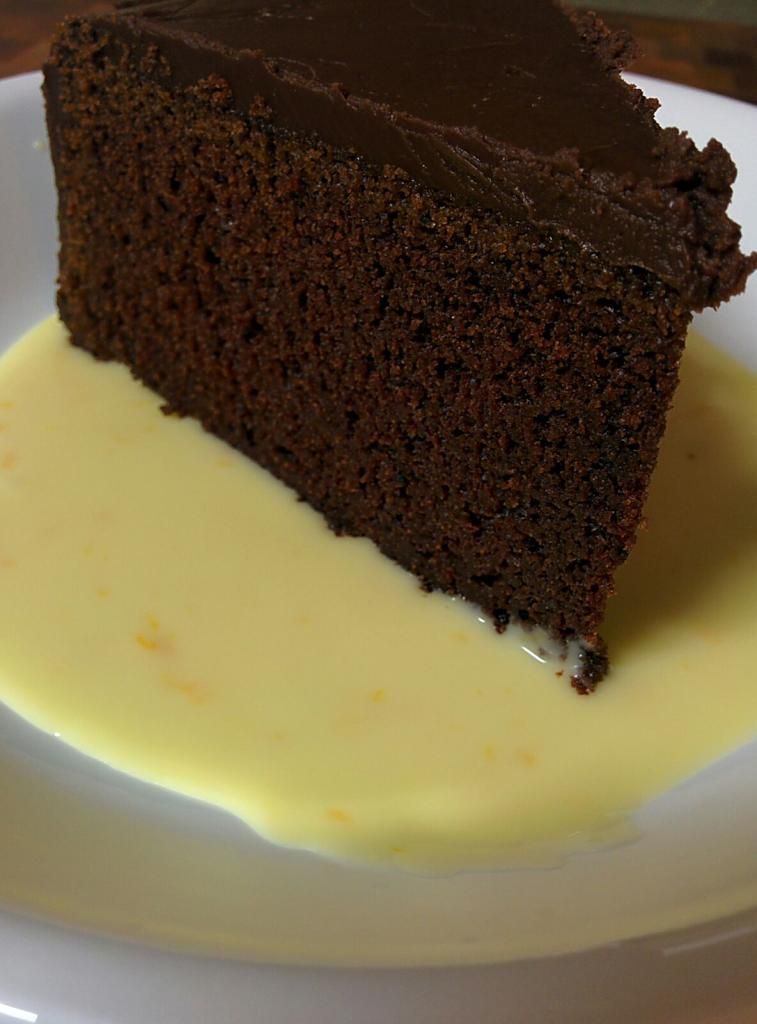 Let me go back to my bourbon.