Decided to try some smoked chicken monday night so we took out 3 chicken quarters, made a few different sauces and got to cooking.
First off we made some of mh kc sauce as my wife loves sweet sauce on her chicken and pretty much despises anything that remotely tastes like vinegar. Even though my better half can't stand vinegar or mayo I had to make some Alabama white sauce. I has never heard of it before finding this site and it really piqued my interest.
So 3 chicken and two sauces, we decided to leave the 3rd unsauced so we had a baseline for the applewood smoked flavor and the rub
Side note I did an absolutely terrible job with the skin as it was almost impossible to eat however I was still pretty happy with how the chicken turned out overall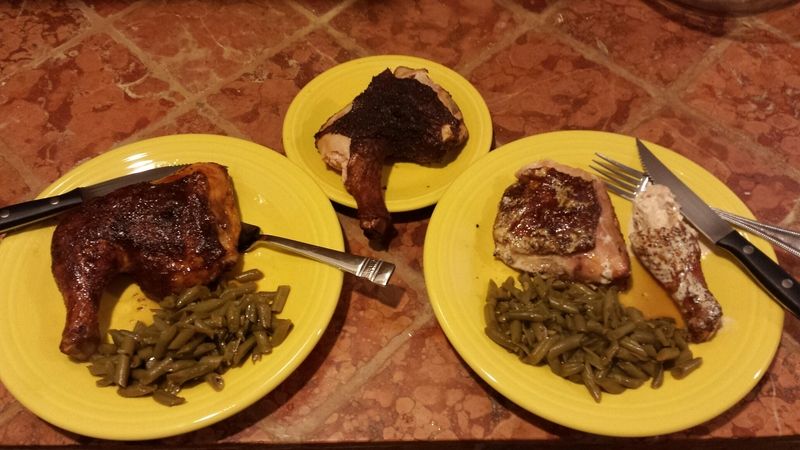 That's kc on the left unsauced in the middle and Alabama on the right
And the winner is...
Alabama white hands down, skin or no skin. Even the wife loved it and the only thing she likes in the sauce is pepper. She ended up taking the leftovers to work on Tues and put a healthy splash of sauce on it for good measure!
We'll be doing more this weekend but here in a few hours I'll be trying my first pork butt albeit a small one. Hopefully I can have it done in time for supper tonight!