Here's how I love my chicken, simple. Can't get any simpler than this. First I try to get the best chicken available. I'm partial to Bell and Evans chickens. They test like chicken.
Wipe dry with a paper towel. Heavily salt every inch of it and place it on a cooling rack set over a rimmed sheet in the refrigerator for a day or two. When ready to cook, fire up the PBC using lump charcoal. Get it to 350 and hang the bird.
Take it to 145 degrees and slightly open the lid to crank the heat up. Mine got to 450. I pull it out at 155 breast temp. Let it rest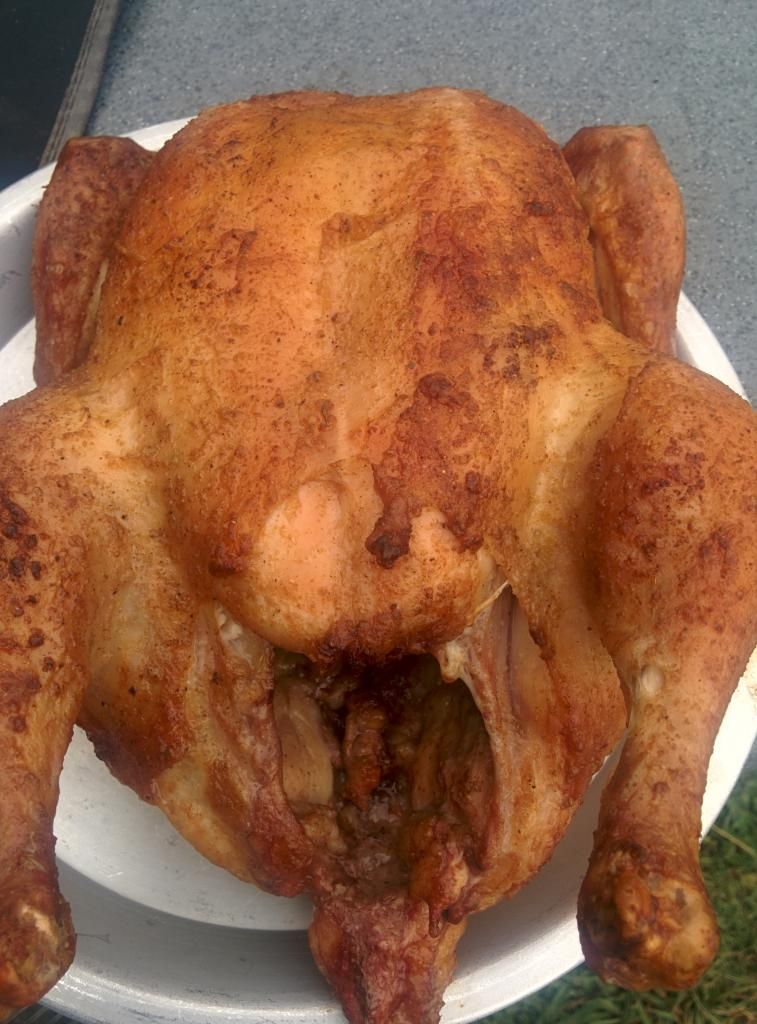 Then cut into serving sizes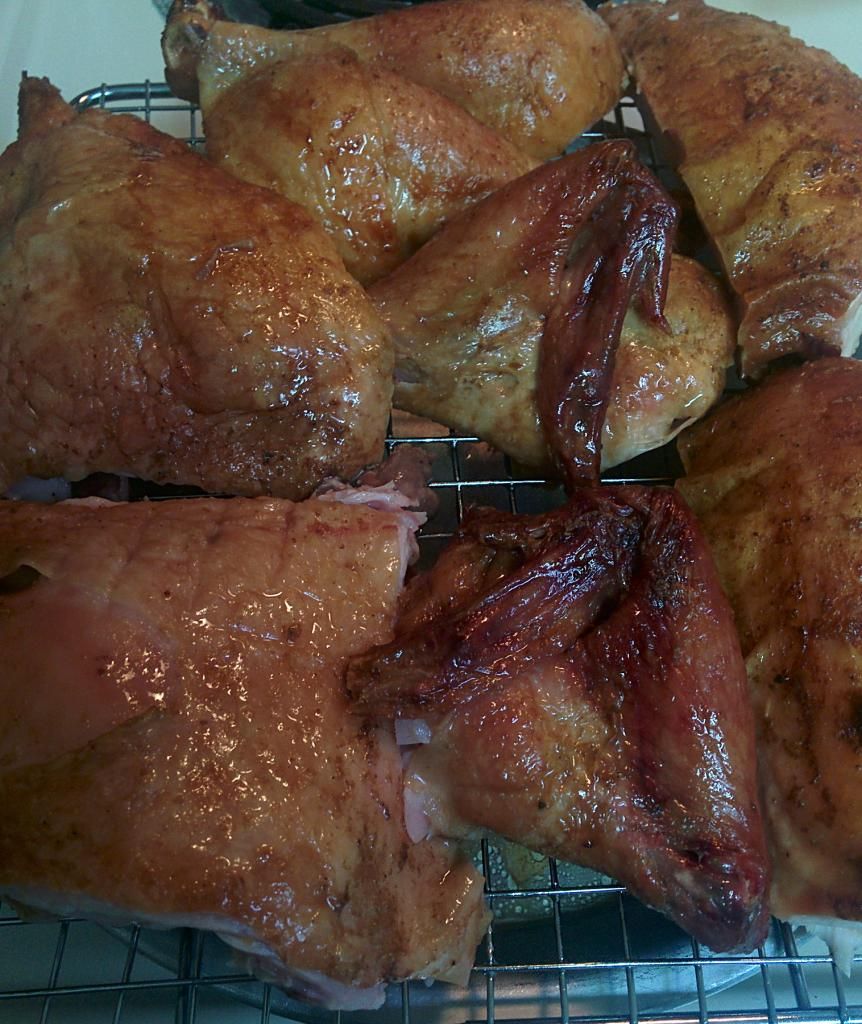 Enjoy
I don't use any other seasoning or wood for smoke.