This is from my 13 lbs turkey carcass
Ingredients
1 carcass. Break it down. Crack the leg bones open. You want that marrow 1 gallon of water 2 medium onions 1 medium carrot Some celery Some garlic Some Bay leaves Some thyme Some turmeric Some.... Look at the picture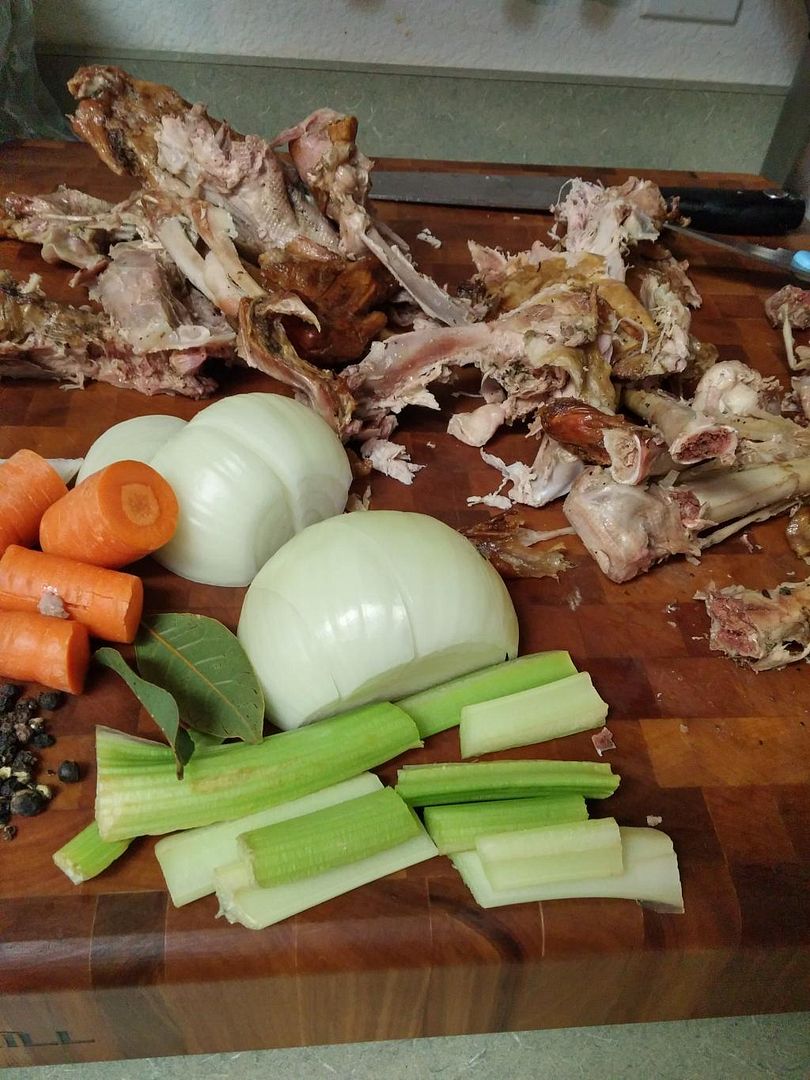 Heat come oil, I'm using ghee, sautee the aromatics. Get them slightly browned. Hey LOOK! Some leftover wine, pour it in there and reduce.
Then get all the ingredients in, mix that mess up. Get a gallon of water, pour that in.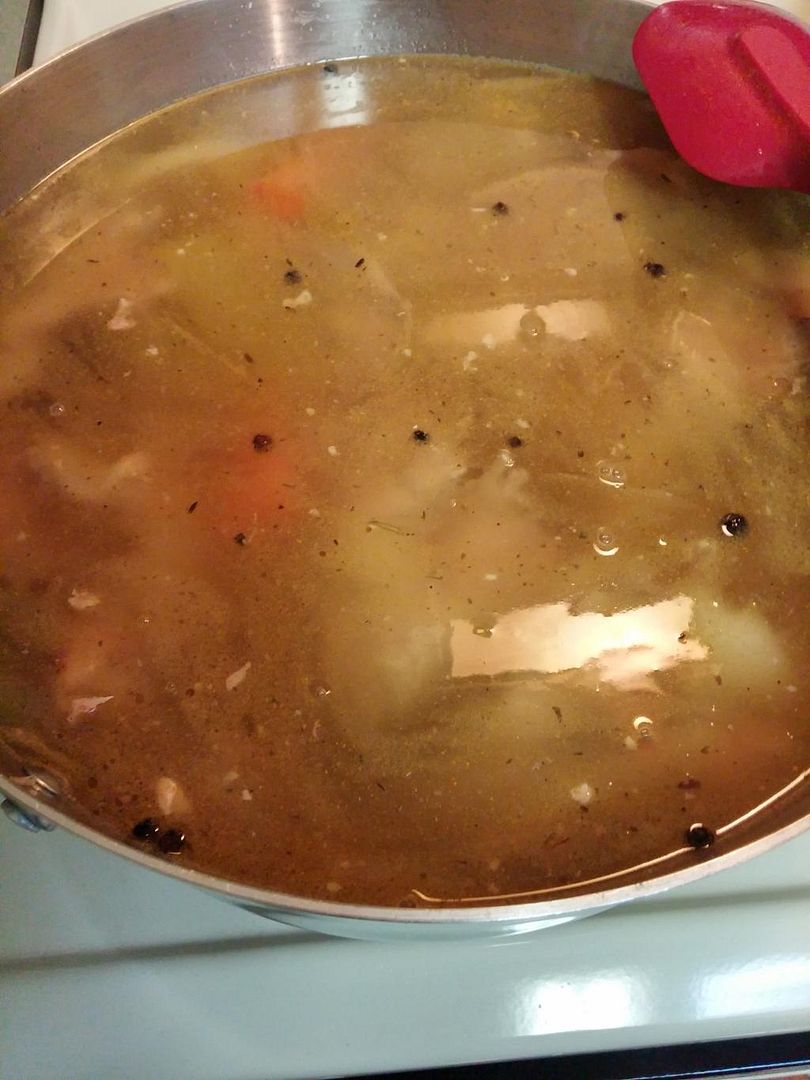 Bring that to a gentle boil and place in a 200 degree oven and forget about it for 8 hours. After 8 hours, get that mess on the stove, medium low heat, reduce to about 3/4. Strain, refrigerate. Skim fat off. Look at that rich stock. That's what store bought wishes it was.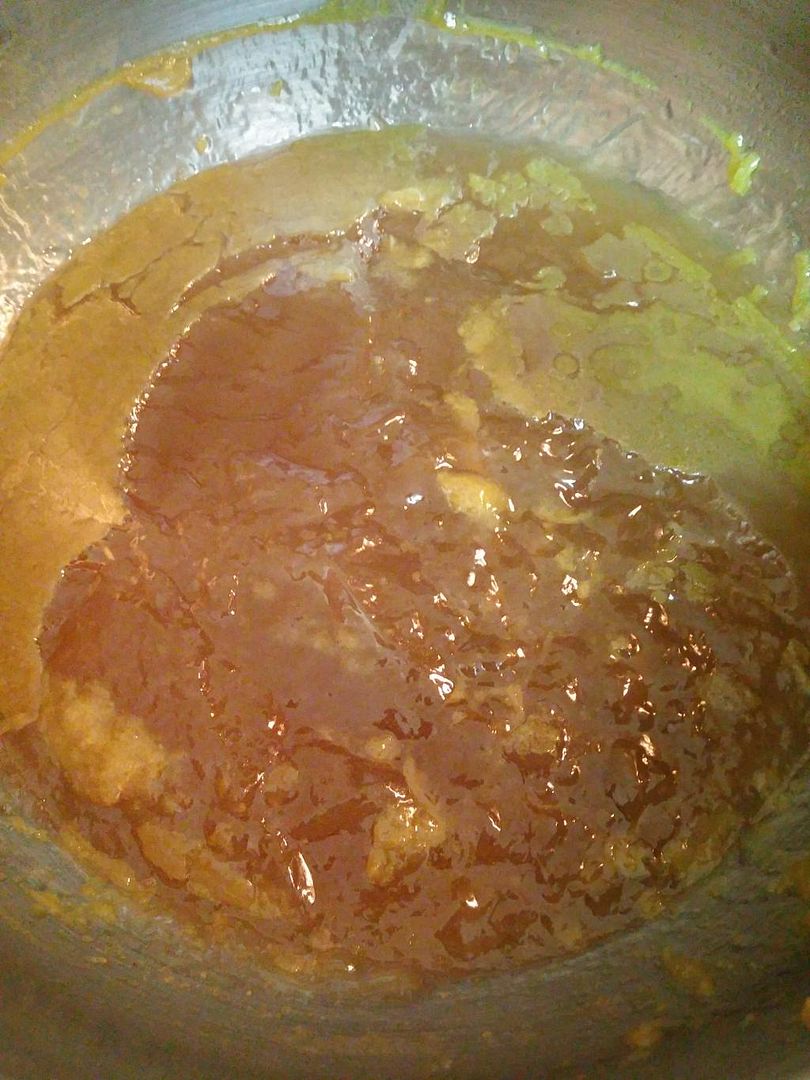 Freeze in 1/2 cup portions (red) or cubes.
Now go forth and cook good food.