One thing that I do not get is how folks PBC a chicken for 2 hours.
Here is how I cook mine. By the way my longest PBC chicken is 1 hour and 15 minutes.
I use Ozark Oak Lump charcoal, fill up the basket about halfway. I'm only cooking one chicken, there's no need to use a full basket.
PLEASE NOTE: SECOND REBAR WAS LEFT OUT. I always leave it out when doing 1 or two chickens.

Outside temp was 57 degrees.
It's probably less than half.
My bottom vent stays almost closed
Next I fill up the weber compact chimney, light it using the weber cubes. Let that get red hot
While that's going on I prep my bird. This was dry brined uncovered for 2 days. I used about 3/4 teaspoon of sea salt per pound of the bird. See how dry that skin is?! OH YEAH!!
Let me dump the lit coals in the basket before I moisturize the bird. Spread the lit coals and leave the PBC uncovered for about 10 minutes. If I hang food here, the temp will drop drastically, NO BUENO!
Meanwhile, I get back to the bird. Rub it down with a paste of melted duck fat, herbs De Provence, a touch of smoked Paprika.
Back to the PBC, coals have ignited nicely. At this point I put the lid on BUT not hanging the bird yet. I started doing this recently when I noticed that as soon as I hang the food I'd get a bunch of smoke. Not desirable, so I it go for another 10 minutes, covered without food in it.
This is what I'm looking for when I hang a chicken.
Temp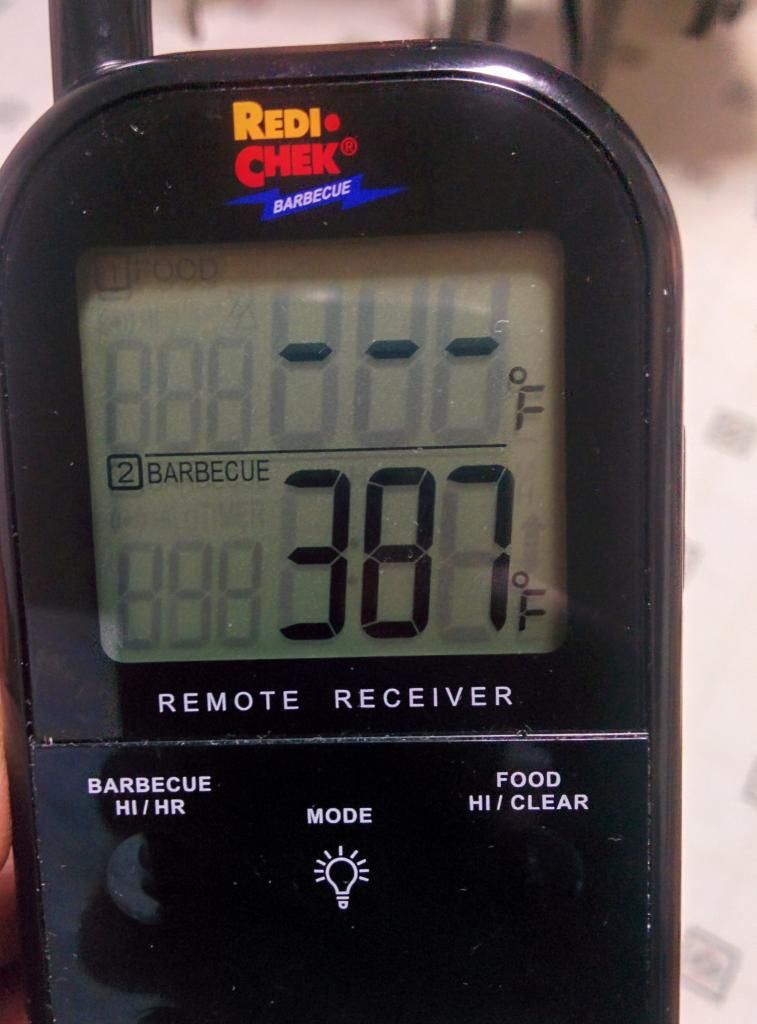 Bird goes in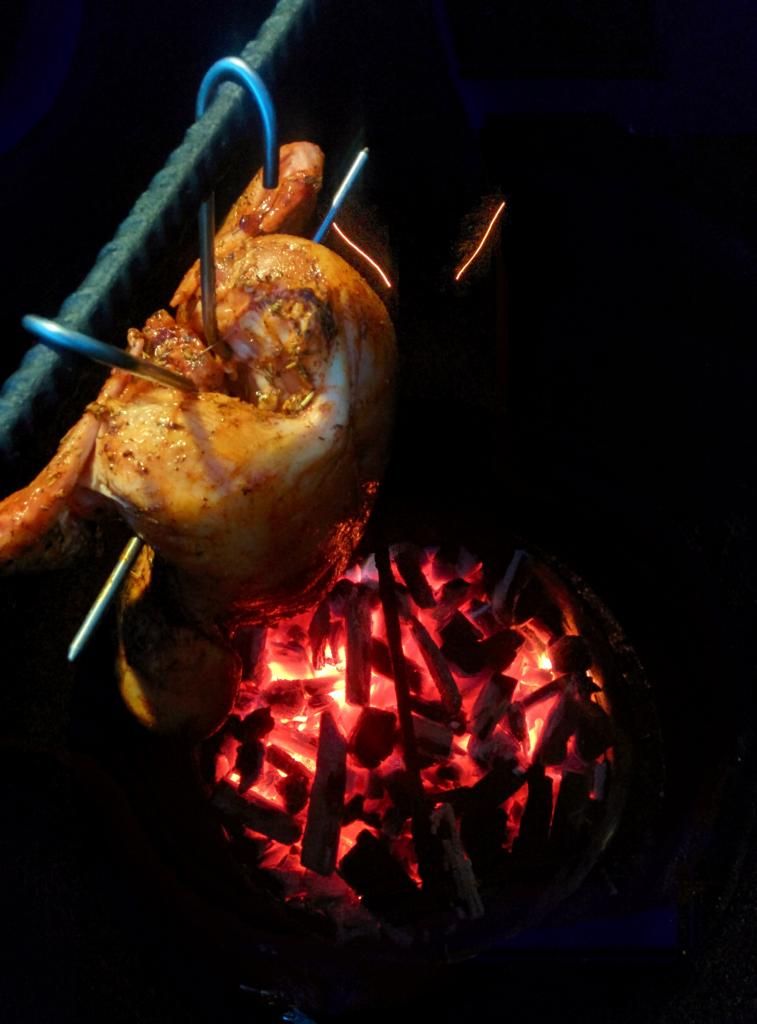 50 minutes later.......