So I have done these before and followed the technique but I wasn't quite satisfied with the "haminess". I needed more haminess in my turkey legs.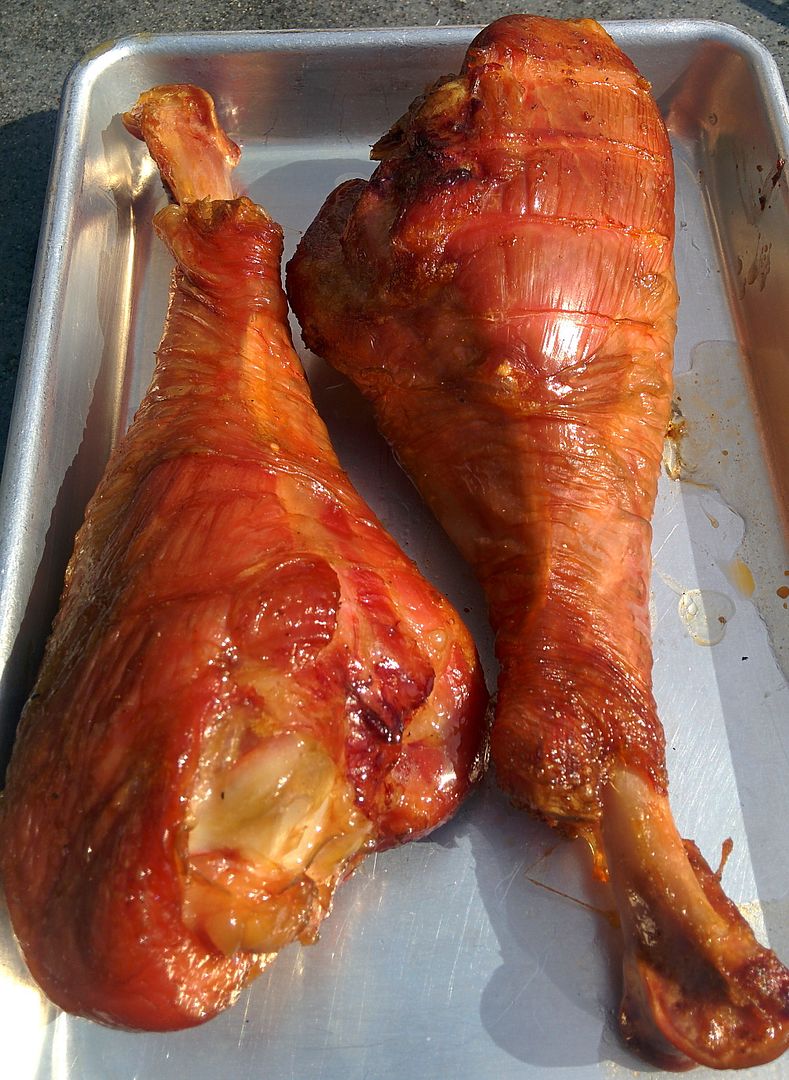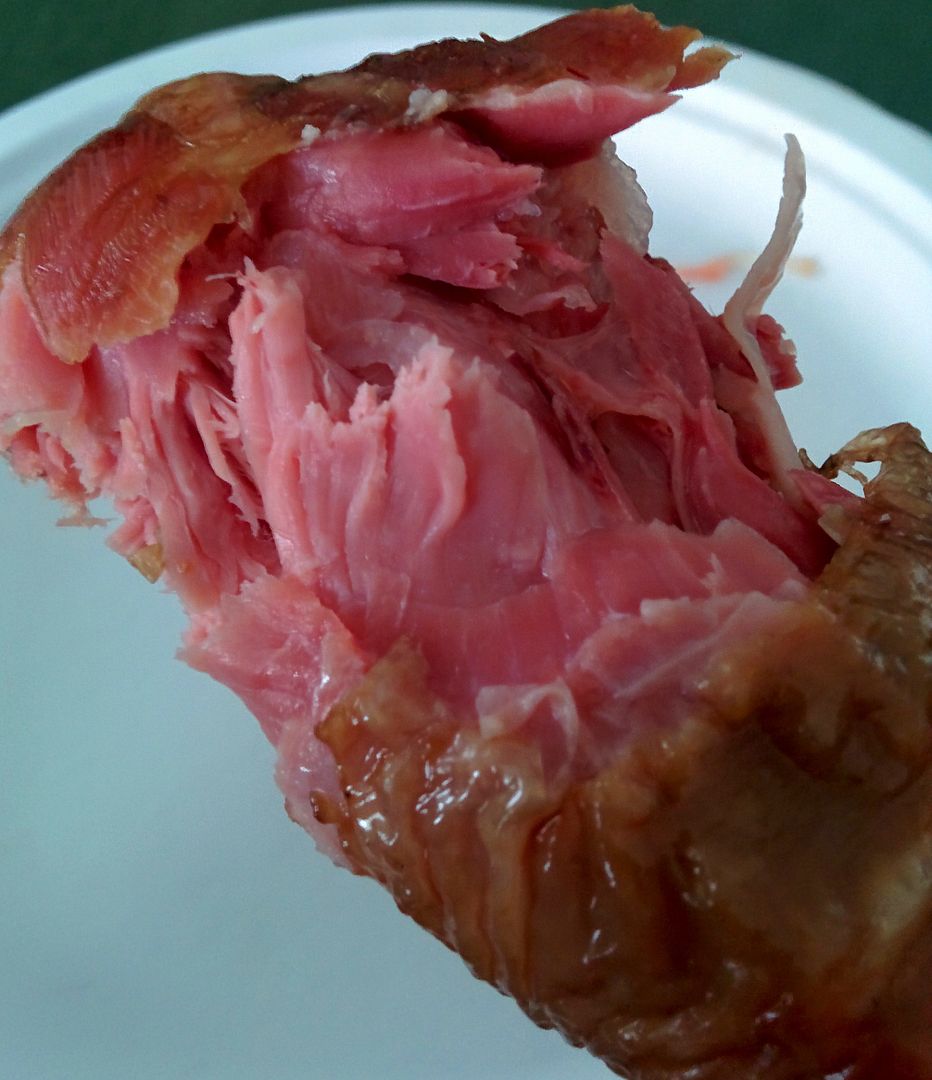 Then I decided to leave them alone in the "cure" for days. I was shooting for 48 hours but life happened and ended up like 54 hours. Ran them through some cold water and KBQed them at 225.
There, under the meatballs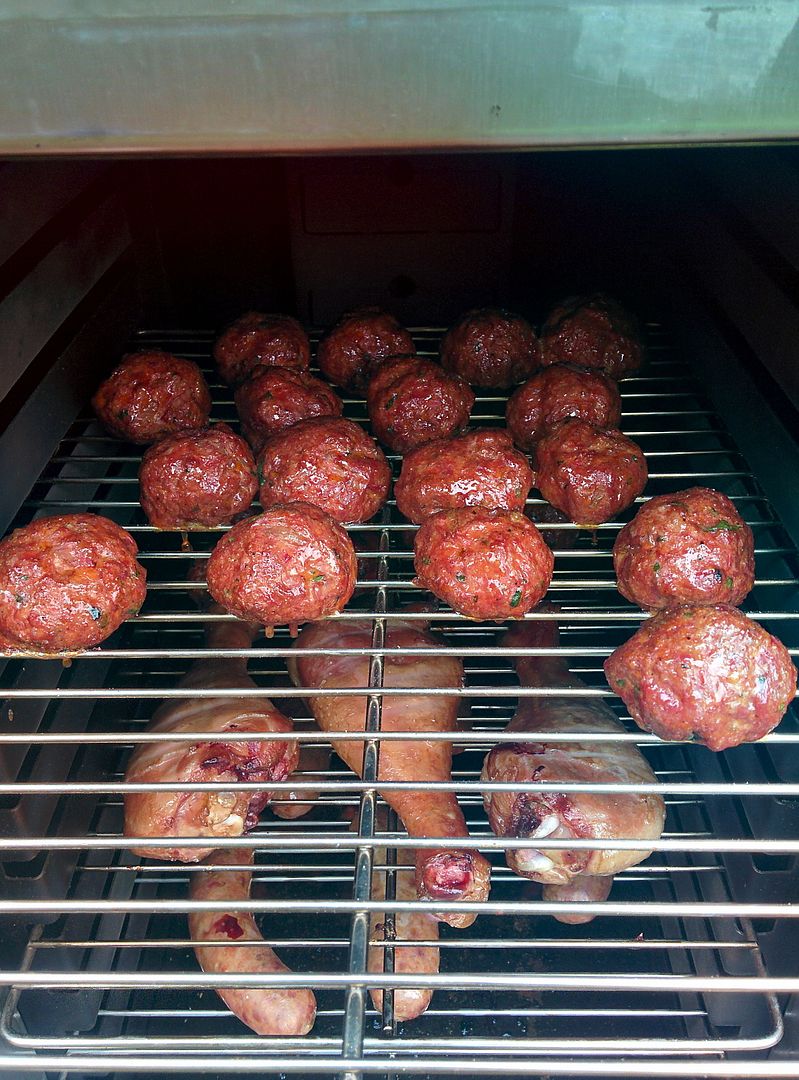 Wife took a bite and said this should be done on Thanksgiving. It was fantastic, well seasoned to the bone. not salty at all.
I said I followed the technique because I changed the recipe. I replaced some of the sugar with equal part real maple syrup.
I didn't have the chance to take the picture of the interior because, well, I was in caveman heaven.
I smoked it at 225 because I wasn't really after the skin.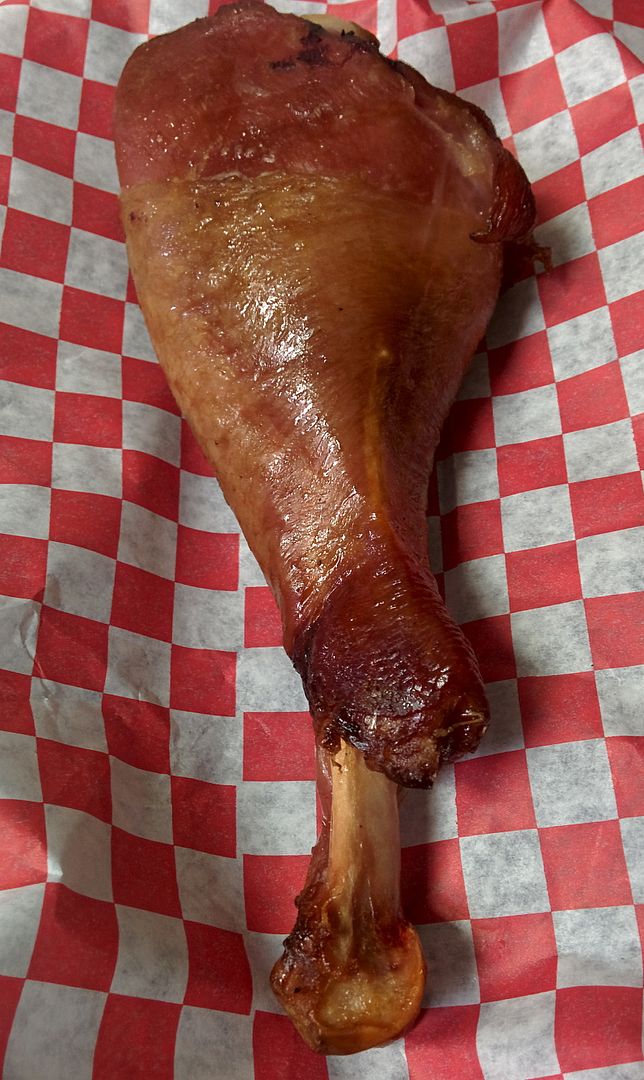 I'm sticking with 48 hour cure.