Did a thing over the weekend and shot it on video and thought I would share it with you: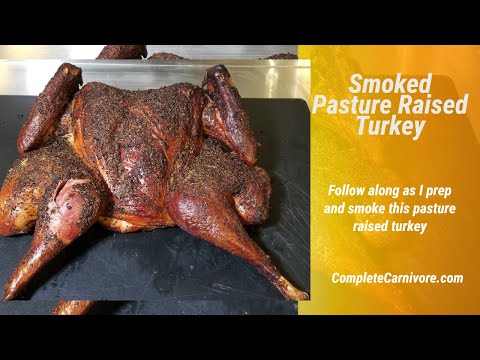 For a simple rundown of what I did:
Step 1: Spatchcock the turkey - Cut out the backbone and flatten the turkey
Step 2: Dry Brine the turkey - sprinkle some salt on it and let it sit uncovered in the fridge for a day or two
Step 3: Butter and seasoning - I just used salt and pepper but feel free to use whatever rub you want. I shoved some butter under the skin and rubbed the outside with butter but you can skip this step if you want
Step 4: Smoke at 325 until the breast meat is 160-165 and the thigh is 170-180. Any smoker will work for this. If you want to baste it by drizzling some melted butter on it you can do this during the cooking process.
Step 5: Rest the turkey for at least 30 minutes and then carve.
Feel free to drop any questions, comments, criticism, smart remarks, and let me know what you think. Overall this was probably the best turkey I have cooked.