Let's use up that leftover pulled pork, yes? First, the dough. I normally make a big batch and keep it ready to go in the refrigerator. Works well with kids in the house, I don't mess with delivery or digiorno.
You'll need:
2 1/4 teaspoon yeast.
15 ounces bread flour. Works best but all purpose flour will do as well.
About 1 Teaspoon honey, I really do not measure, just squeeze the honey
1 teaspoon kosher salt
About 1 tablespoon olive oil
1 cup lukewarm water, about 100 degrees.
Directions:
Mix water and honey, heat in the microwave until lukewarm. Stir in yeast and let that sit until foamy, about 10 minutes Add olive oil and salt, mix well Gradually add the flour, stirring with a spoon until the spoon can't do the job anymore. Dump that mess on a floured board and knead, adding flour as needed, for about 10 minutes. You'll know when it's ready, trust me. You may or may not use all the flour. You want the dough to be slightly sticky. This is imperative for that crispy pizza crust. Form a ball, oil a large bowl, toss the dough to coat with oil, cover with plastic and let it rise to about double in size. After rising, divide into 4 equal balls, for 10 inch pizza, 3 equal balls for 12 inch thin crust pizzas. At this stage, you can place the divided balls into a container with a tight lid and refrigerate up to 4 days. Or place in ziploc freezer bag and freeze. Stretch, do not role, the dough into any shape of your liking.
For my pulled pork pizza:
I stretched the dough, applied a thin layer of olive oil. Smear my homemade BBQ sauce. mixed the pork with more BBQ sauce and lay it on the pizza
Added grated Mozzarella cheese and Parmesan Reggiano.
Bake in a 550 degrees oven for about 10 - 12 minutes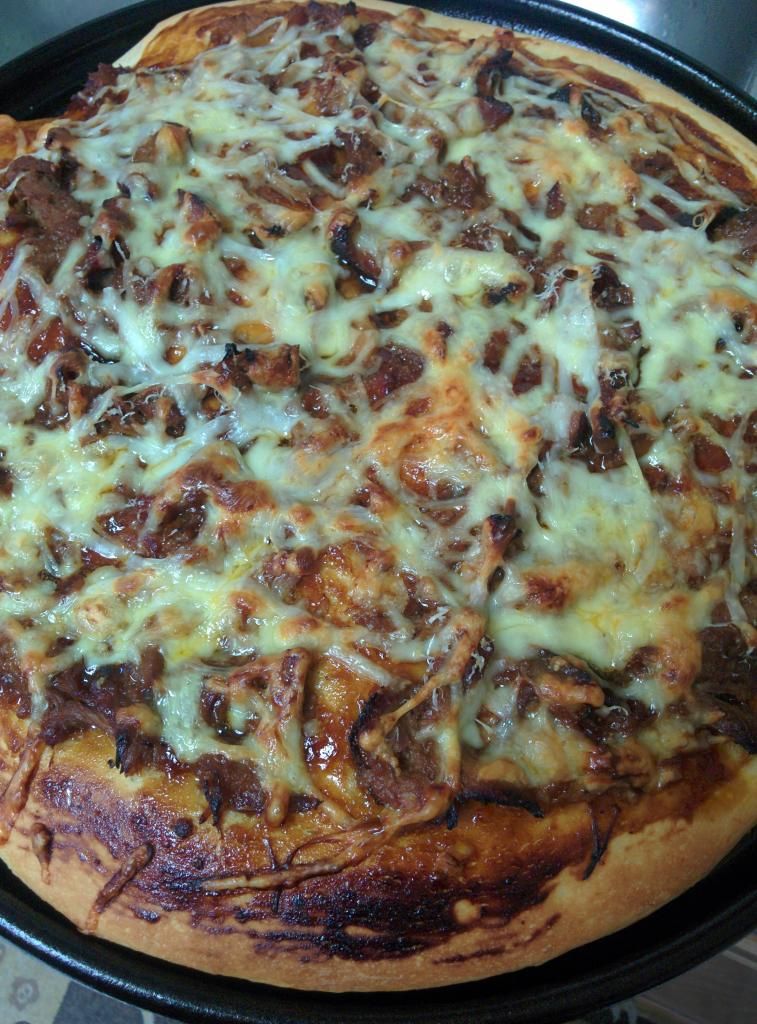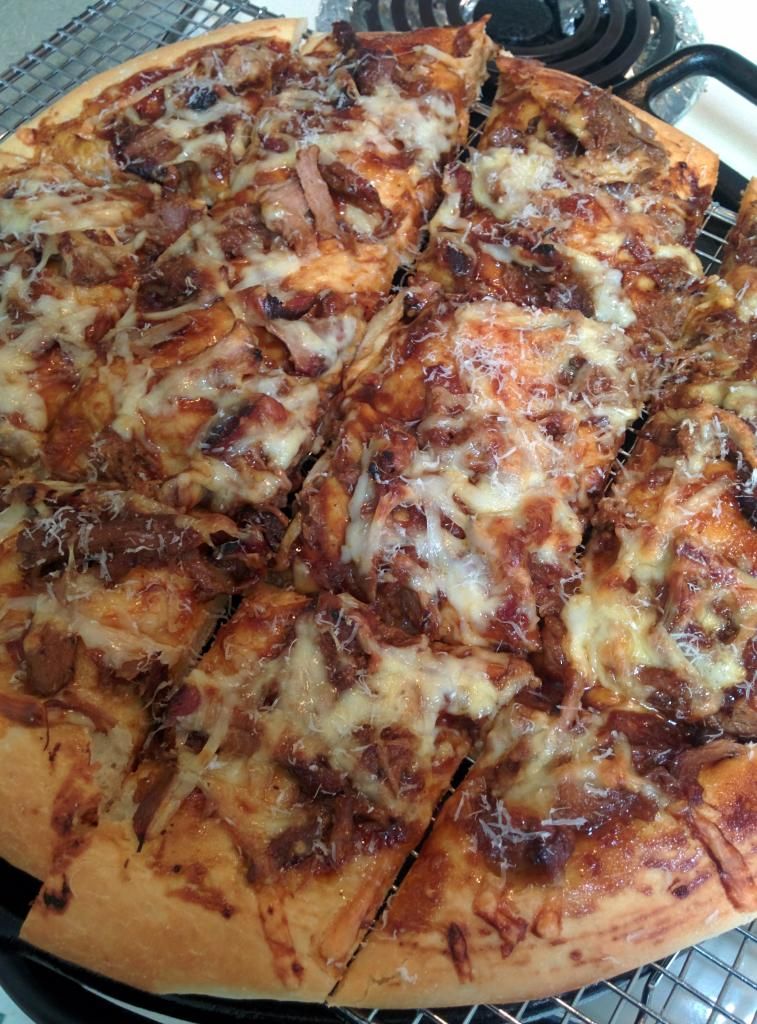 Grab a brew and enjoy: