It was a beautiful (hot!) South Florida evening last night and the perfect time to break in the weber. Chicken was dry brining and the new unit was washed and oiled so I fired up the new cannister. First time without lighter fluid, can't say I taste a difference but it is a much more even ignition!
Once the coals went in the grill for the break in period I got dinner started.
Nice fresh slaw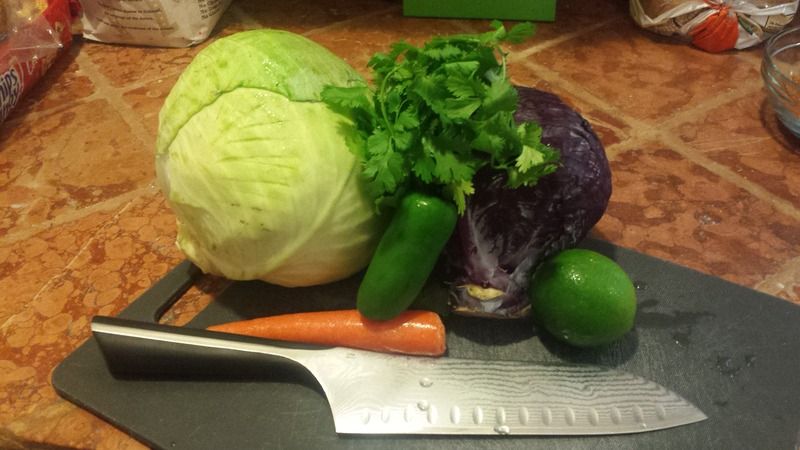 Chicken came out for oil rub down and the rub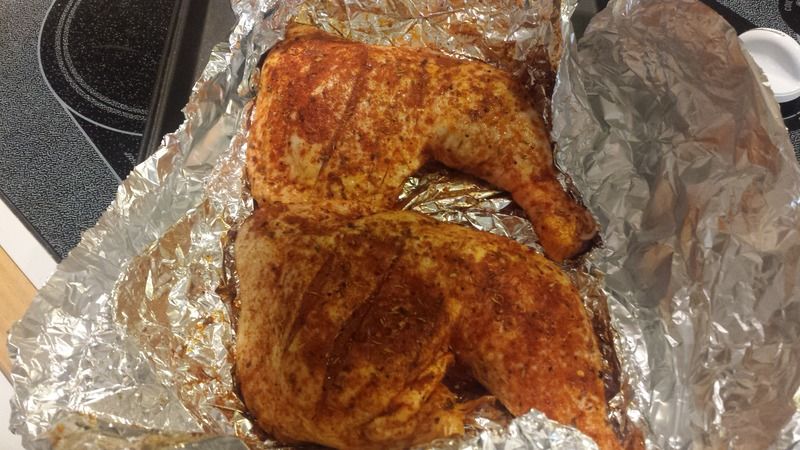 Once the grill was nice and clean with some leftover coals chicken went in hot n fast until they were cooked and crispy then plated on top of the cilantro lime slaw and topped with some fresh blackbean salsa (camera phone did not like the lighting)
Ready to eat!
This is the same meal I posted in my intro. It is my wife's current favorite which means we have it about twice a week. The plus side is the ingredients are inexpensive and there's always enough for the the next day, we shred it and make sandwiches topped with the side dishes!
Noticed a few leaks on the new grill so I either need to buy a gasket or clips before the first long cook. However was very impressed how responsive the grill was to changes to the intake. Looking forward to cooking on this thing more!