So I'd experiment with Sous vide eggs for when I'm on the road without a kitchen. I've done eggs in a bag before but I thought a canning jar would be more respectable for eggs. Eat em right out of the jar.
Cracked em up, season with salt, dap of butter. Beat em up and toss em in a hermetic jar.
drop it in a 167 hot tub time machine. I let them go until I saw them set a little, took the jar out and give them a stir. Back in.
Whole process took about 40 minutes with two stir sessions.
Here we are, ready to eat.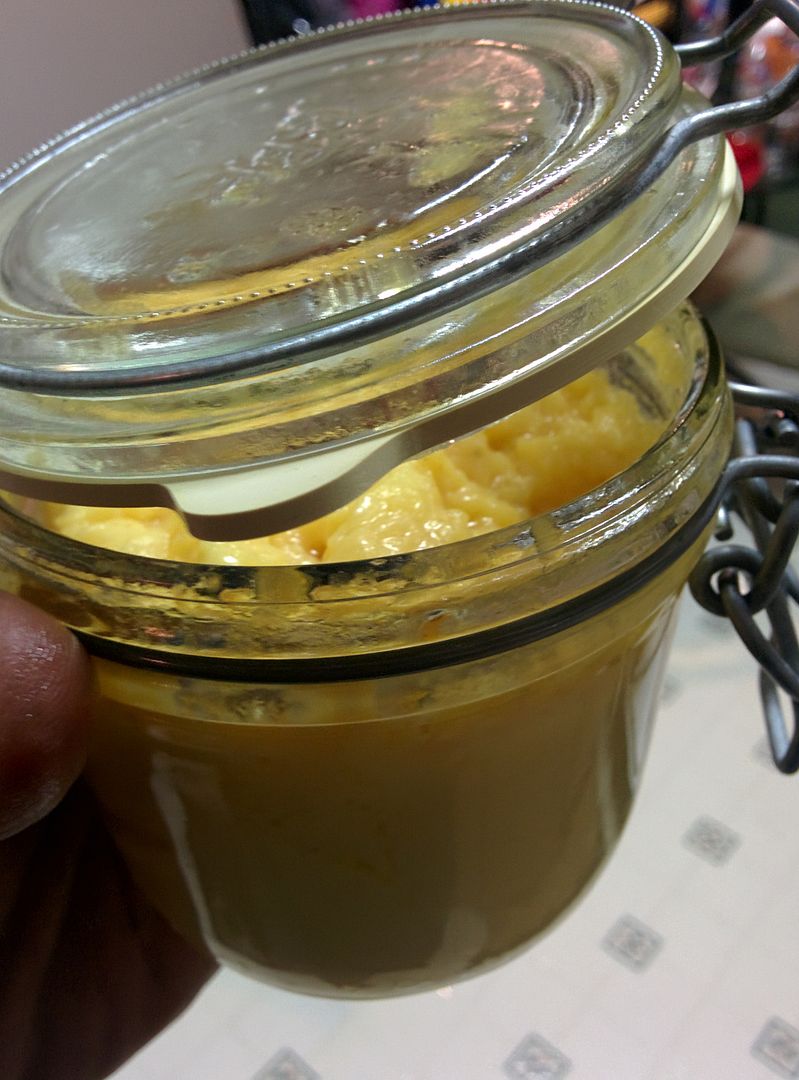 Creamy, yes, tasty, YOU BET!!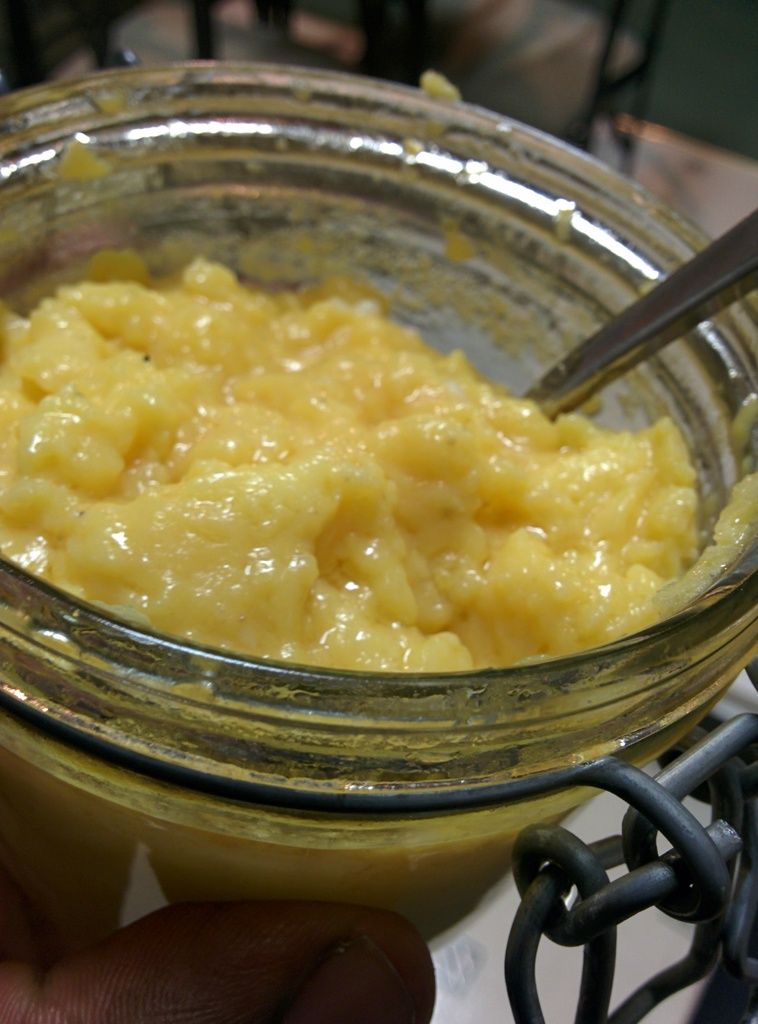 Hotel eggs, umm no thanks. I'll stick to Sous vide eggs when traveling.