Real simple, we'll not use the canned stuff, no, we'll use fillets. My apologies for not posting more pictures of the process. I was in a hurry to feed the little rascals after school. I used: 3 6 ounc fillets from Costco A small onion, finely diced About 3 tablespoons minced red pepper Some ghee About half a cup mayo About a quarter cup panko bread crumbs About a tablespoon mustard 2 garlic cloves, grated Chipotle powder A good shake of old bay First, sweat the onions in ghee or butter, red peppers and garlic. Add old bay and chipotle powder. I always add my powders to the oil when sauteeing stuff. Oil really opens up flavors. Season with salt and set aside to cool. Dice the fillets then go to town on them chopping. And that to a bowl, add mayonnaise, mustard, the onion mixture, panko crumbs, add some salt. Mix that mess up, form a tight ball and cover with plastic wrap. Refrigerate for at least 2 hours. I've gone a full day.
I start warming up my cast iron skillet with coconut oil as I form the patties. Line a baking sheet with parchment paper, spread some panko crumbs. Form the mess into patties, press on the panko like so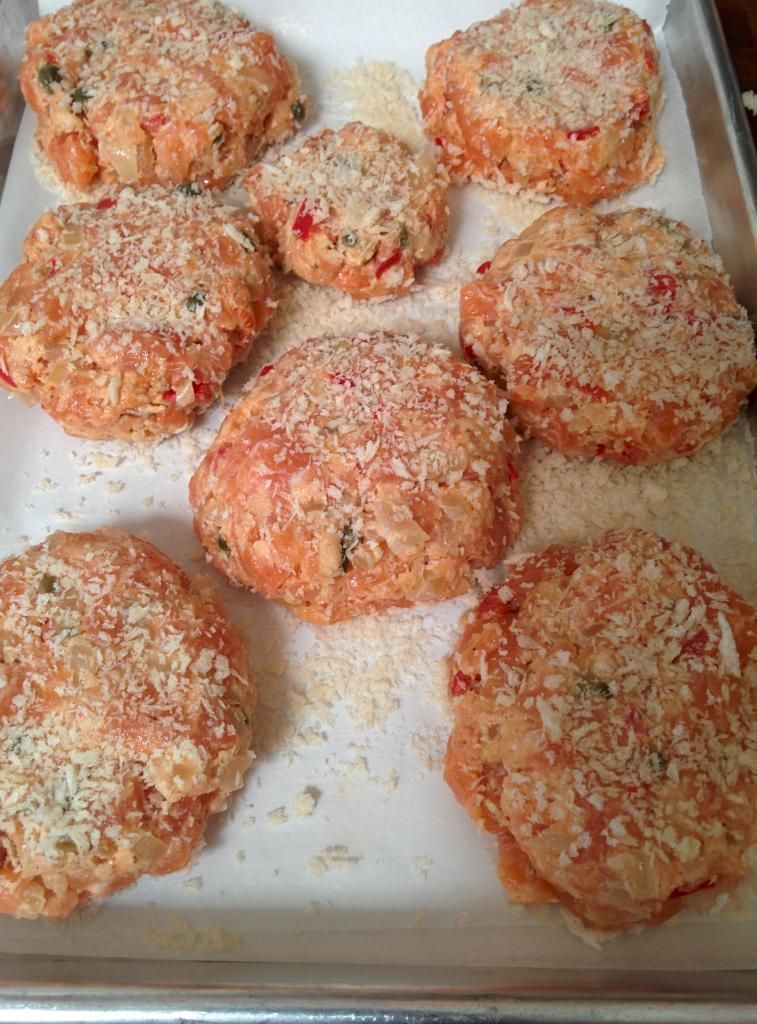 Fry em up, serve on a bun. I love em served with corn.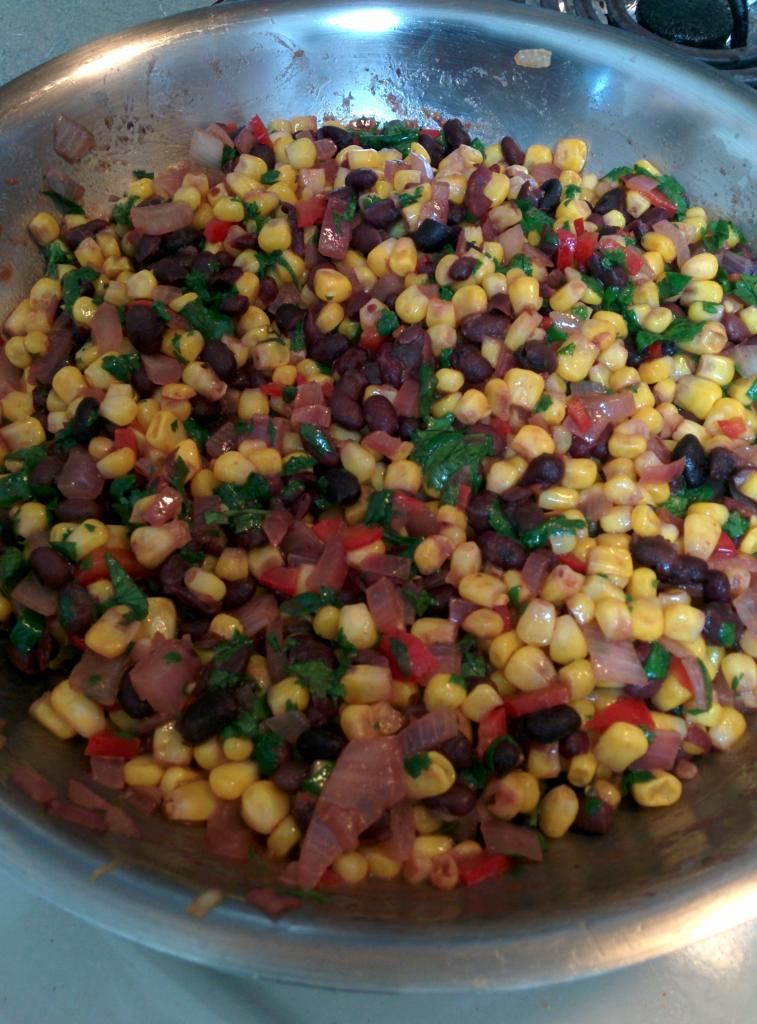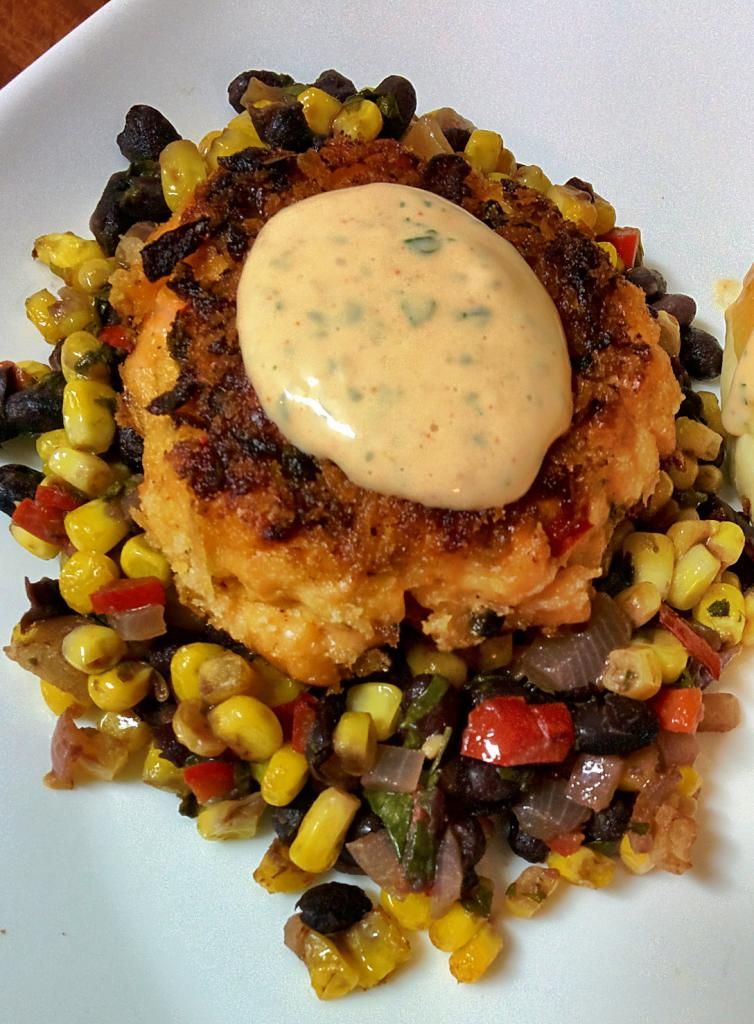 We went to town on these.