What's a more classic summer time outdoor cook then grilled chicken? Throw together some creamy potato salad, get out your favorite barbecue sauce, ice down the beer or enjoy some cool adult beverages. Have I set the stage well enough for you?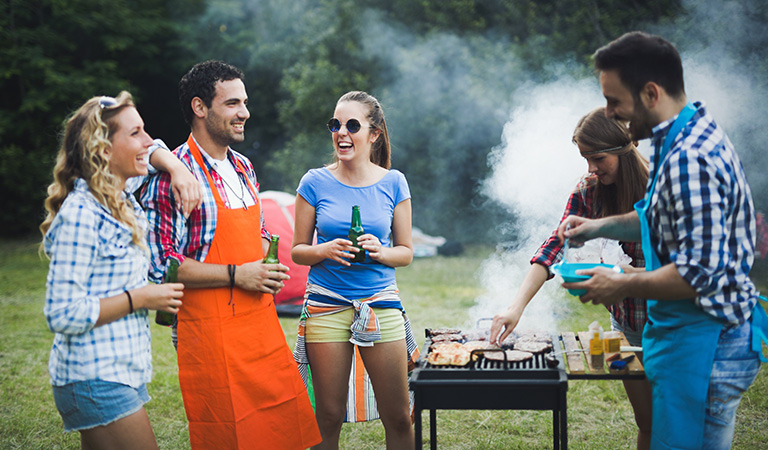 Now let's add to that a classic chicken recipe from old Mexico and a technique that cooks it hot and fast to get that grilled, crispy skin flavorful and you have Vortexed Pollo Asado. Make it smoky, make it spicy, add some quick sides and you have the makings of a fast and tasty summer time meal !! Spend less time cooking and more time with friends and family.
So let's make some Pollo Asado.....
Vortexed Pollo Asado
Course
: Lunch Outdoors
Cuisine
: Mexican, American
Makes
: 8-10 Servings
Takes
: 24 hour marinade, 1 hour to cook
Additional Equipment
: Vortex cooking device for a kettle (optional is indirect grilling at 350*), 2 gallon ziplock bag, blender
Ingredients
12-14 Chicken Leg Quarters
8-10 rough chopped garlic cloves
1 cup vegetable oil
1 cup fresh squeezed orange juice
1/2 cup fresh squeezed lime juice
1 1/2 tablespoons salt
1 tablespoon black pepper
2 teaspoons dried Mexican oregano (or regular if you can't source)
2 teaspoons ground cumin
2 teaspoons achiote paste mashed
2-3 tablespoons of your favorite chicken seasoning ( I use Oakridge's Secrete Weapon)
Method
1)
Prep.
Lay out your chicken and remove any excess fat or skin, place into a 2 gallon ziplock type bag. Set aside.
2) Take the remaining ingredients (except the chicken seasoning), place them in a blender and blend on high until everything is smooth and incorporated. Carefully pour your marinade into the bag with the chicken. Push out as much air as possible and seal the bag. Work the chicken around in the bag to make sure the marinade permeates every piece.
3) Refrigerate for 24 hours. Try to give it a couple of turns over that space of time.
4)
Cook.
Place your Vortex device in the center of your kettle. Work aluminum foil around the perimeter of the Vortex device to catch the drippings but to also force more air into the Vortex for maximum effect.
5) Fill the Vortex (or a chimney) with enough charcoal to completely fill it. Use a starter cube and let the charcoals ash over, about 20 minutes.
6) In the meantime remove the chicken leg quarters from the bag and place on a wire rack. Try to leave as much of the marinade as you can on each piece.
7) Season liberally with the chicken seasoning, both sides. Allow to sit while the cooker is heating up.
8) When ready, arrange the chicken around the perimeter of the cooking grate and not directly over the Vortex. Add a small chunk of fruit wood like apple to create that smokey barbecue flavor.
9) Be aware that the Vortex is a cooking machine. It generates well over 600* of heat and distributes it around the perimeter of the kettle super heating your chicken. Check it often, it should only take about 15 minutes per side, but may take less if you see burning. If the kettle gets too hot, adjust you top vent to cool it down.
10) After you do the turn and about 10 minutes into that side, begin checking your temperature. This is dark meat and you should get an internal temperature via a thermo pen of about 175* F. Again, try to avoid burning. Your chicken is now ready to serve !!
As I said in the beginning, this is a relatively simple and quick cook. It packs the flavor and the spicy punch of Mexican cuisine with that of the backyard grill. Throw together some simple sides and take the time to enjoy friends and family while creating this quick and easy backyard favorite. Enjoy !!!
Have a great summer of grillin' and chillin' !! Troutman Steve is out !!