So I love duck, never cooked it outdoor until today.
I brined the bird in 1 quart orange juice and 2 quarts water, 3/4 cup crystal Diamond kosher salt. Threw in a few whole black peppers for about a day.
Took the bird out of the brine and left it naked in the refrigerator to dry the skin. After about 2 hours, I rubbed it with some peanut oil and applied fresh cracked black pepper.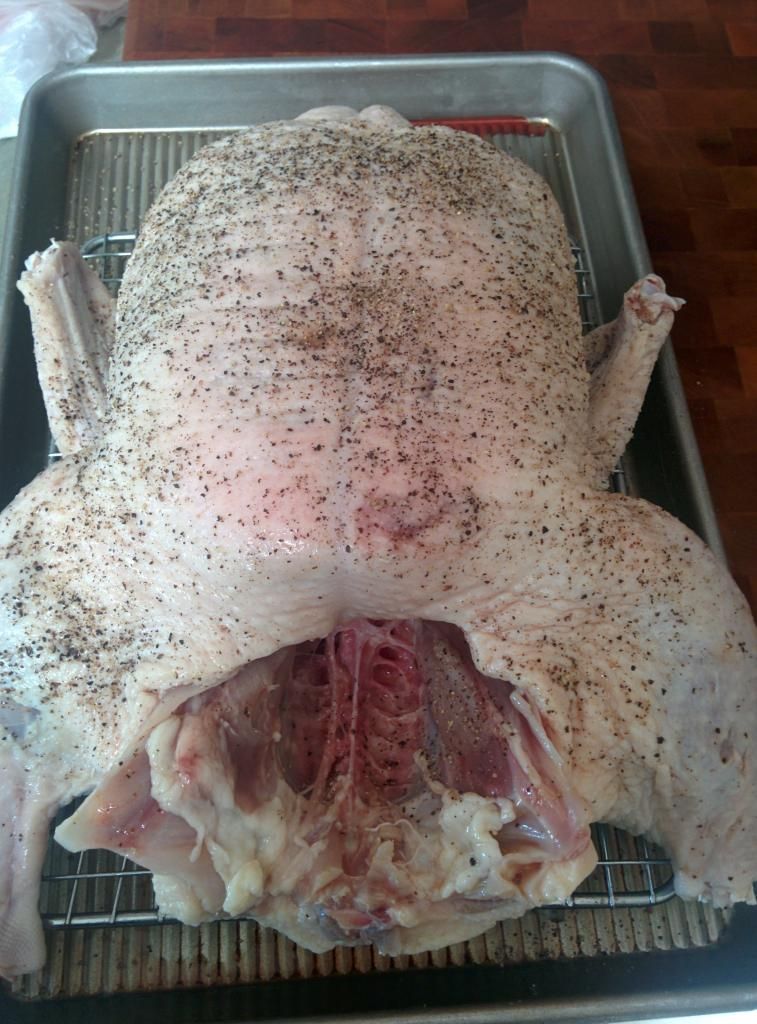 Fired up the PBC using Royal Oak lump charcoal. Got up to 350 degrees, temps monitored using Maverick 732.
My fear was that all the duck fat would cause havoc with the open fire but I thought "what's the worst that could happen." I went ahead and hang the bird. Temperature dropped to 300 and stayed there for about an hour. I didn't want to fight the PBC, I let it do "what it do" until the bird got to 150 degrees.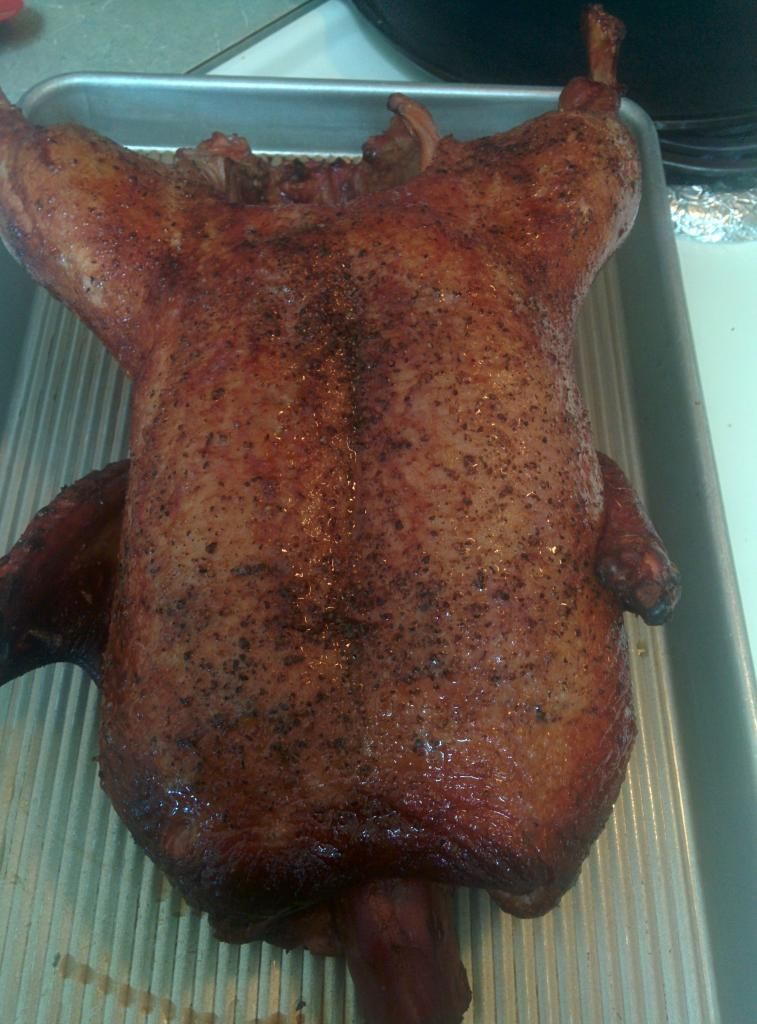 I pulled the bird and placed it on the grated and cranked the heat to about 450 degrees to really crisp the skin. This was the only time that I had flare ups when I left the lid off for too long.
Pulled it at 164 degrees internal temp, skin crackling.
Then I realized that I had no meal plan for the experiment.
So I whipped up some Masa, salt and chicken stock for some corn Tortillas.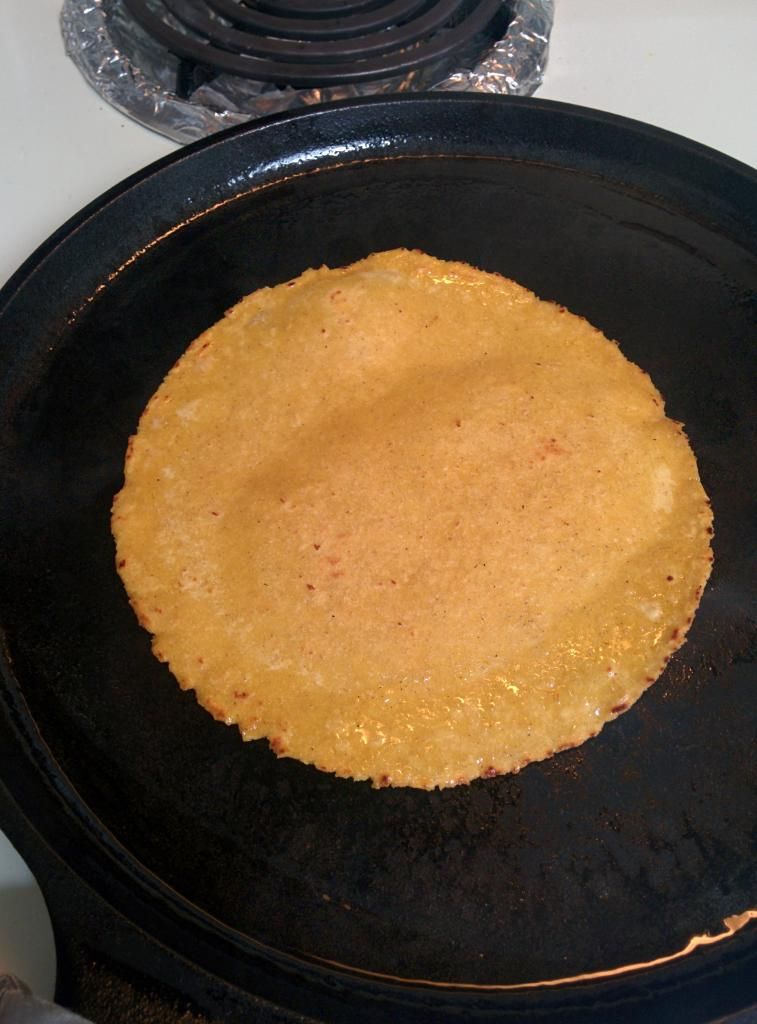 Whipped some Hoisin sauce, Ginger and Lime juice. Sliced the bird and made some killer duck Tacos.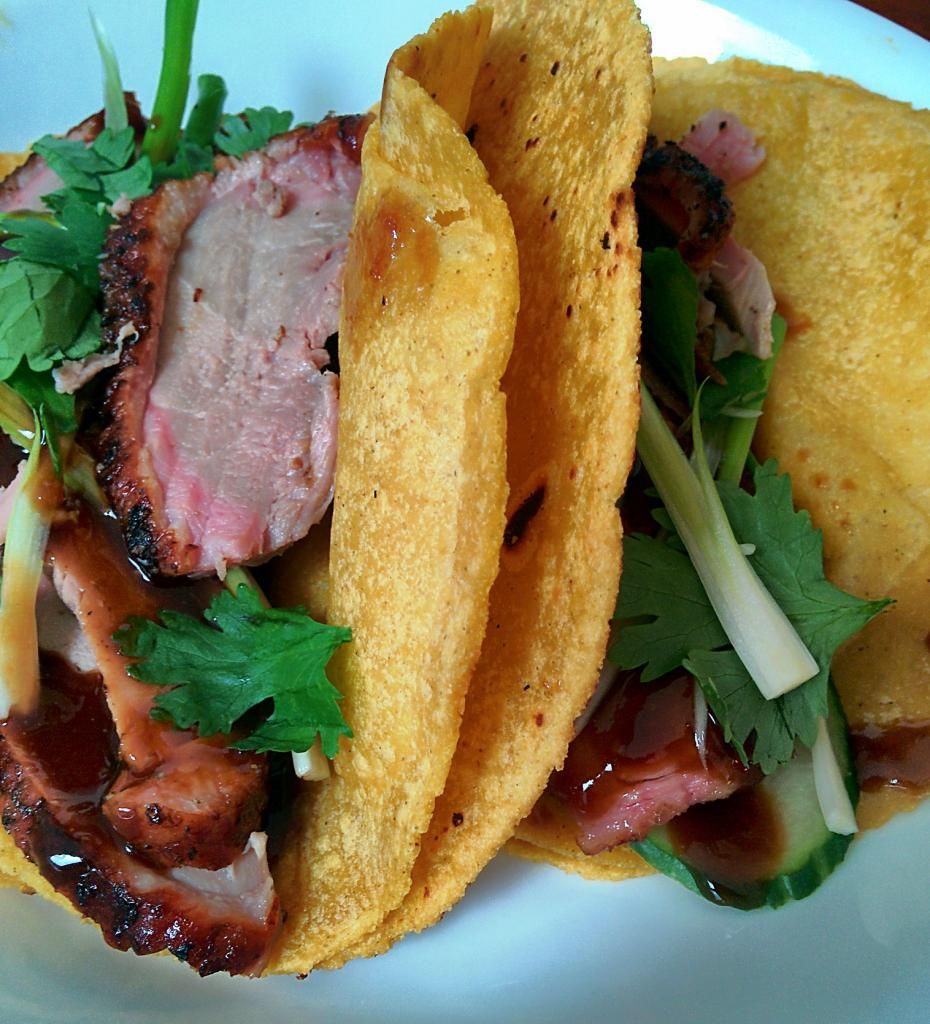 I'm now convined that the PBC was made to cook birds to perfection. If I can cook a duck on a PBC I can probably cook anything on it.
My only complain is I lost a bunch of Duck fat to add to my collection. I currently have about 5 pounds of duck fat in my freezer. Makes the best scrambled eggs, potatoes and mashed potatoes.
Ok, back to my Bourbon.