Does anyone have a process on making those state fair turkey legs?
I tried making some but they just didn't have the semi hammy, state fairish tastes.
They turned out great but I am after that particular medieval taste. Are they cured? How long etc..
I brined these for about 24 hours.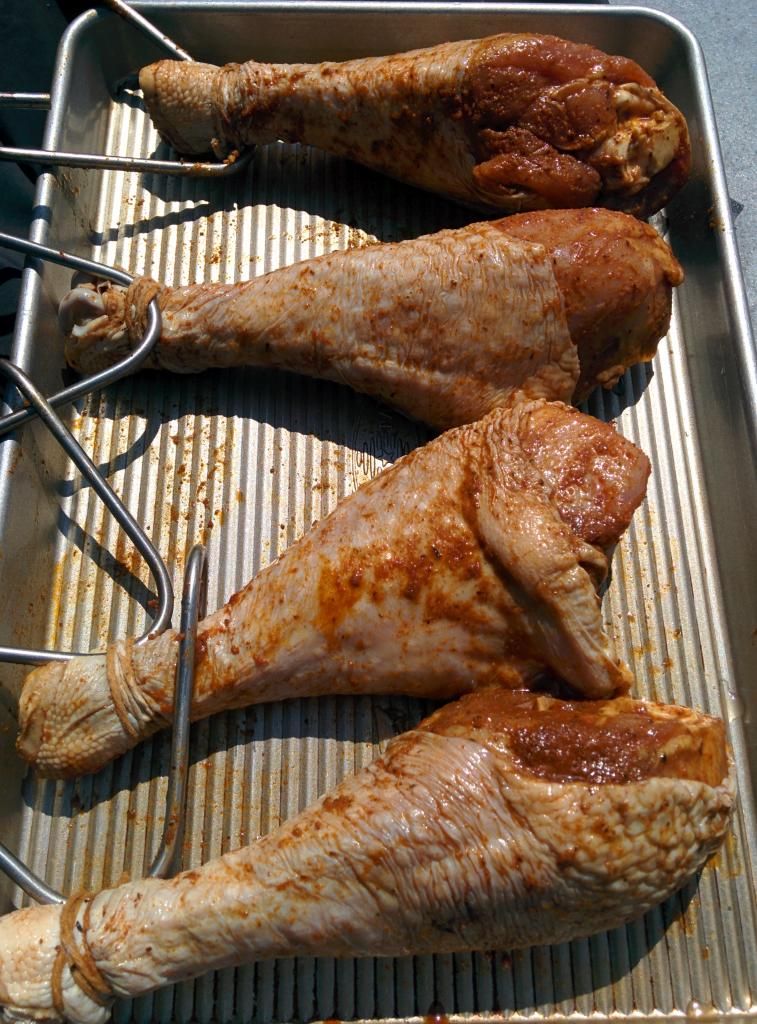 Hang in the PBC with a cherry wood chunk for that reddish color
Done in 45 minutes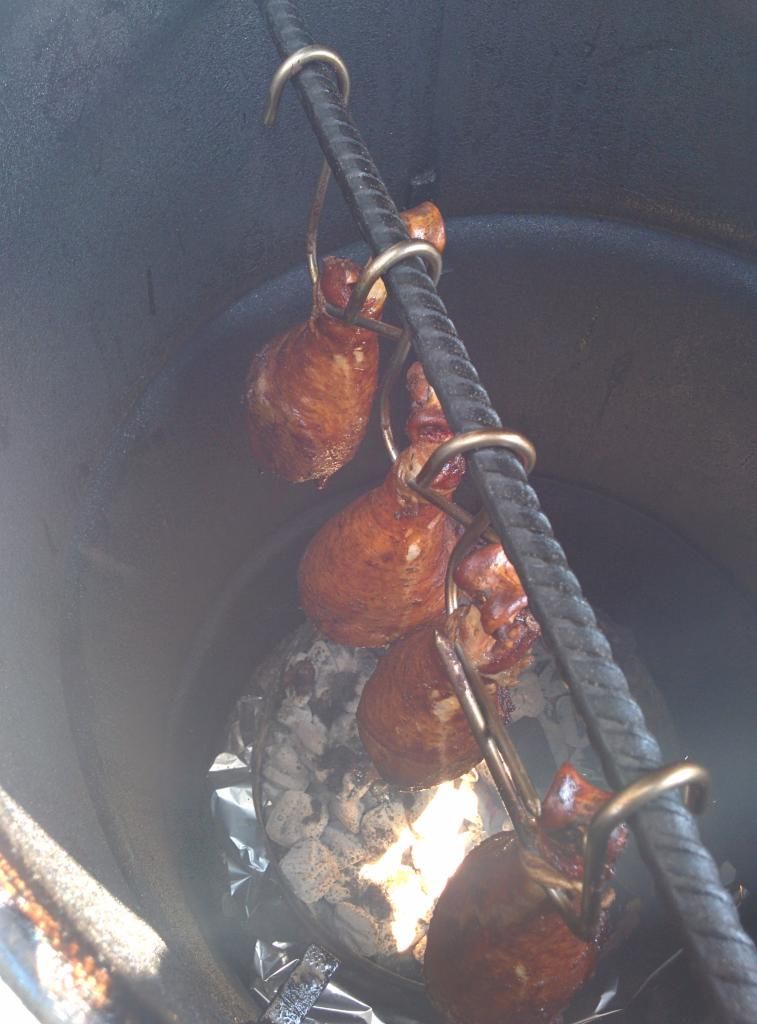 Came out great but they didn't hit the spot that I was going for
Any help will be greatly appreciated