Disclaimer: I don't know many words of Spanish, but wanted a Spanish title :-) Anyhow, let's get to the point. I'm a big fan of live fire cooking, and Francis Mallmann is an inspiration. I've previously built a Parrilla, and now it was time to build:
1. An Infiernillo,
2. A Chapa
I figured I could kill two birds with one stone. A Chapa is basically a griddle where you use wood underneath it for fuel. Typically cast iron.
An Infiernillo translates to "little hell" (Infiernillo is the diminutive form of Inferno). Here we're are cooking with two fires: one underneath and one above. Here's a short video (3 mins) with Ed Lee and Francis Mallmann where you can see it in action: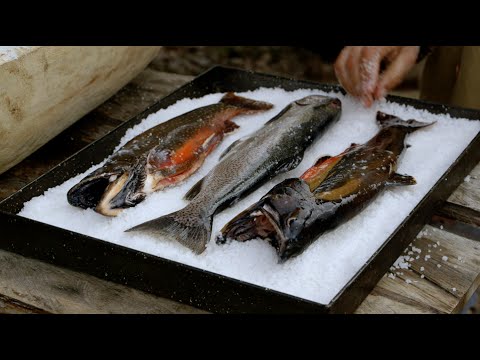 Anyhow, I fabricated two 'tables', so I can use the lower one as a standalone Chapa, and then place them on top of another to form an Infiernillo. I have also bought 60 lbs of sea salt.
My Infiernillo measures 40x50 cm (16" x 20"). The taller legs measure 40 cm (16"), and the shorter legs measure 23 cm (9"). I didn't want to build a huge one since we're only two people.
I really look forward to cooking on it. I made it out of 4 mm steel (5/32"), which is very sturdy. I also welded cross beams underneath to avoid warping it with high heat.
What do you all think? Am I onto something?
All pieces measured and cut
The griddles
Welding support to avoid warping
Welding legs in place
The Chapa (I have a standalone 'bottom' tray made from stainless steel)
The Infiernillo
The difference in height is due to the heat. Heat rises naturally from the bottom fire, so the middle shelf is gonna get plenty hot. That is why it is located further up. The heat from the top fire is gonna be 'gentler', as there's more of a resistance for getting the heat to radiate
down
.
In the photo it actually looks taller than it is, I measured so I can just barely get a chicken or a leg of lamb baked in sea salt on the middle shelf. Either way, if I need to I'll just cut off a few inches to shorten it.
We'll see when I give it a test run! Excited!