Not exactly sure what the rules are about linking other's videos, and if this is not allowed feel free to take down. Baby Back Maniac (one of the guys invited to the early showing in Chicago) has his first thoughts up if anyone is interested: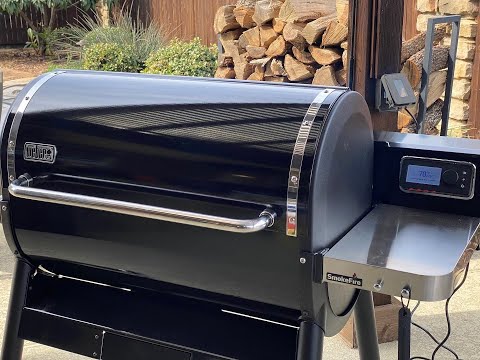 Some points:
-Was offered a free one but didn't take it so his review isn't bought by Weber
-It's early, but he hasn't seen a lot of the problems that others are seeing, going to focus on getting more videos out quicker on this thing rather than polishing them up for production value to keep everyone posted
-He DID have the "Gopher Hole" in the pellet hopper which is the most common problem I think. Doesn't think Weber will let that go too long without a fix of some kind.
Also, I know this was posted in another thread, but I wanted to make sure it got more eyes on it just in case..... one of the early Youtuber's with problems noted one small fix direct from Weber that may help with the temperature variation. His box was just slightly misaligned, so it might be worth checking on for those of us that have them already, or something to look out for if you get one and are putting it together. This will be one of the guys to keep an eye out for over the next couple of days to see if his issues get any better.