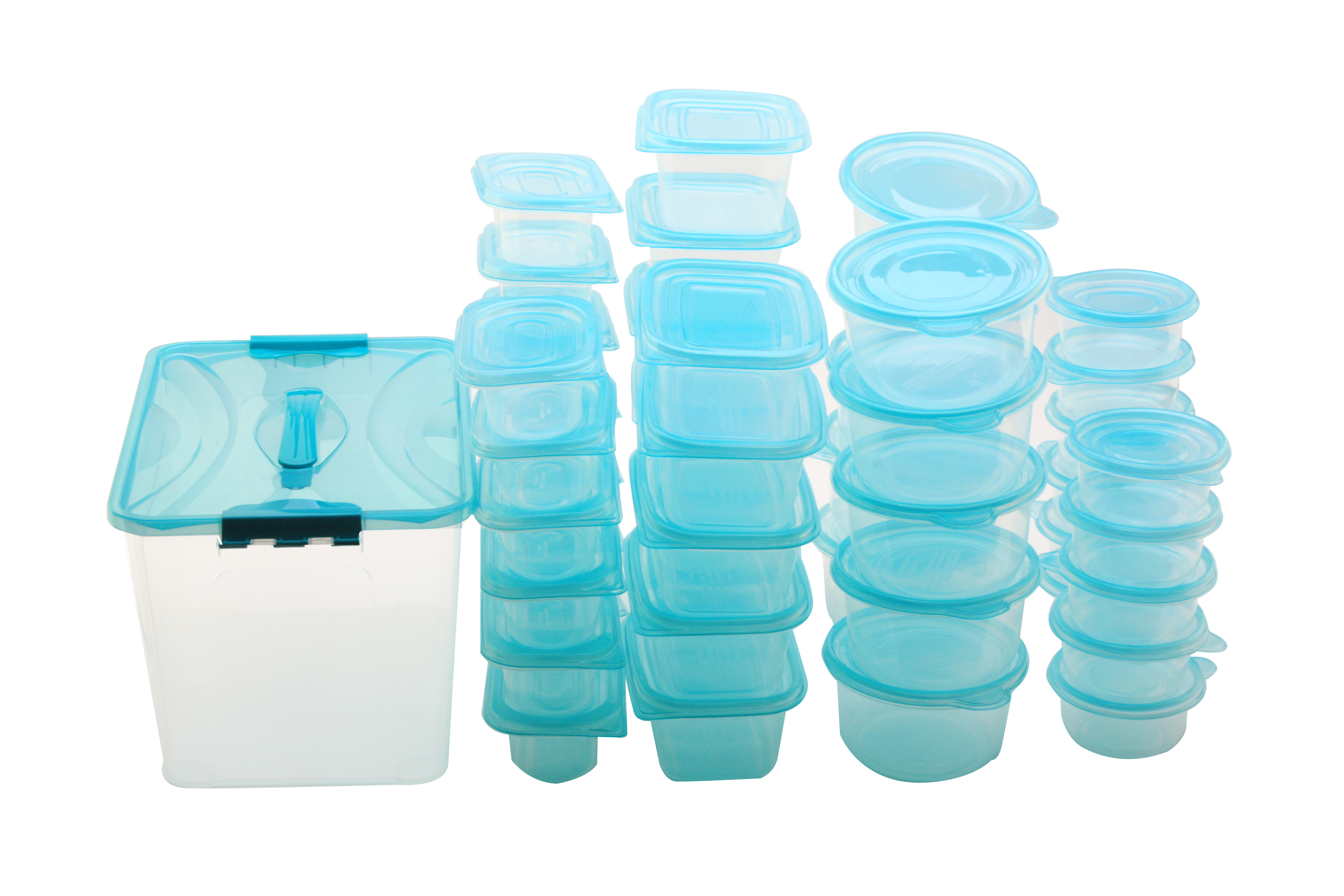 This is the set of cheapo plastic food storage containers I bought at Walmart for ~$10. I sort of stumbled on it and really only bought it for the large container so that I could use it for SV with a small investment.
I cut a hole out of the lid for my Anova SV device.
OK Going to post pics from my cam phone next post.