I saw this unit on another BBQ site and thought is was great so I purchased one $425 picked up at my local Sam's Club. This is the assembly thread on how it looks.
Here is a picture of it.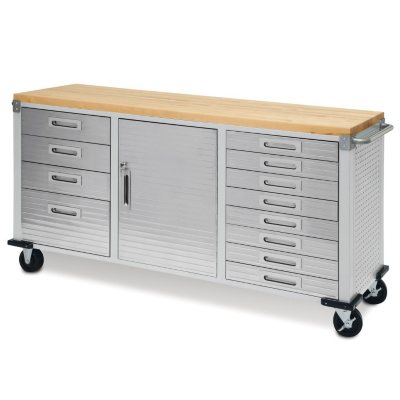 Noiw the unit weighs 300 lbs but has so much potential. It comes in two boxes strapped together. We cut the straps to load it in my truck and that heped get the weight done to about 150 lbs/box
I took each box and opened them in the truck and unloaded the pieces.
The heaviest piece was the butcher block top but, even that wasn't bad. the pics show it all unloaded into the garage.