I've just used the flat side, I plan on ignoring the ridged side. Whatever. This son of a gun is pretty slick on the BGE, should work on other kamados, and I see no reason it wouldnt work on a Weber.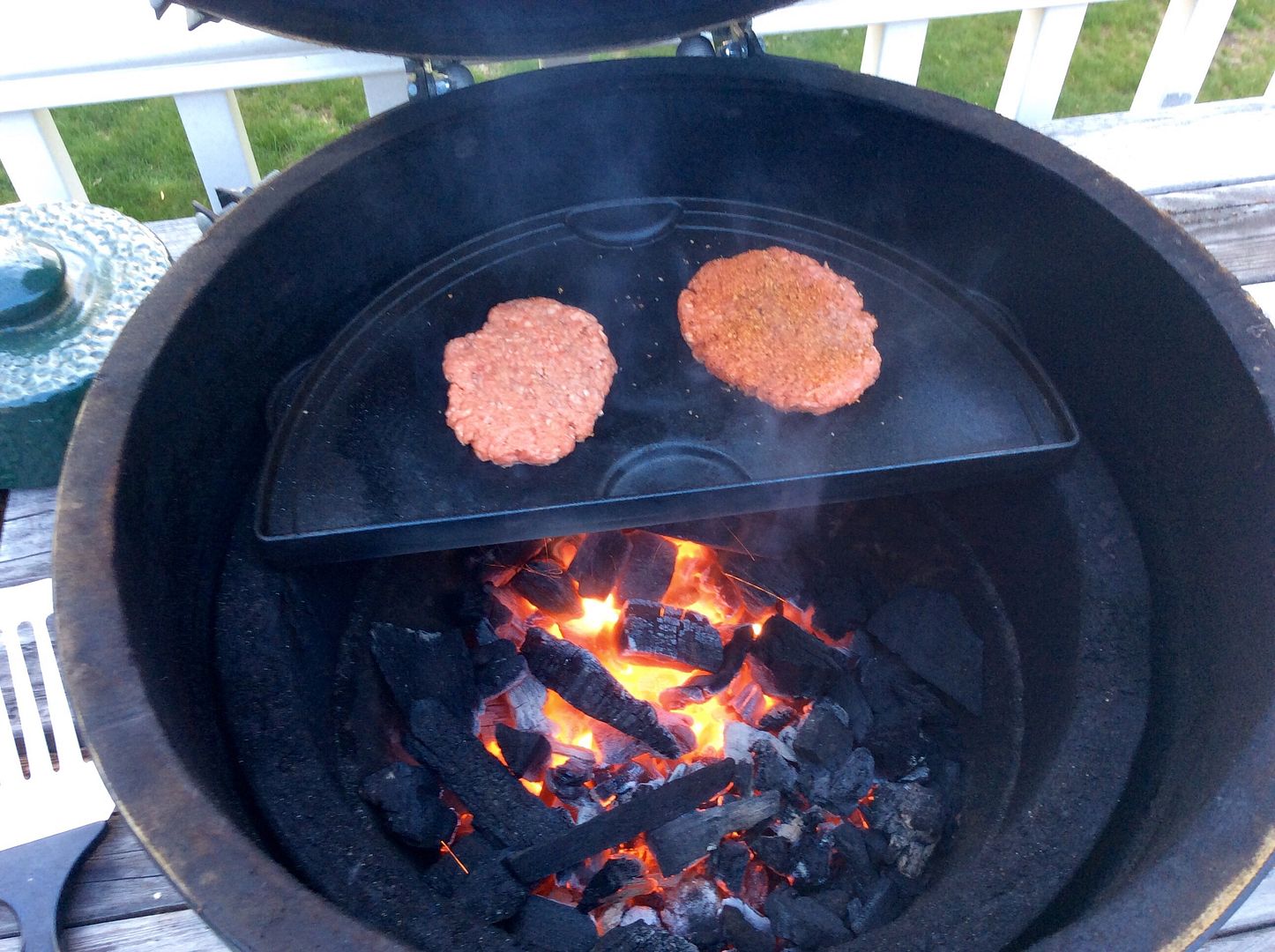 It certainly doesn't interfere with grease hitting the flames. I've used a higher temp, but for burgers lower works better, it keeps the outside from burning while the inside gets to medium: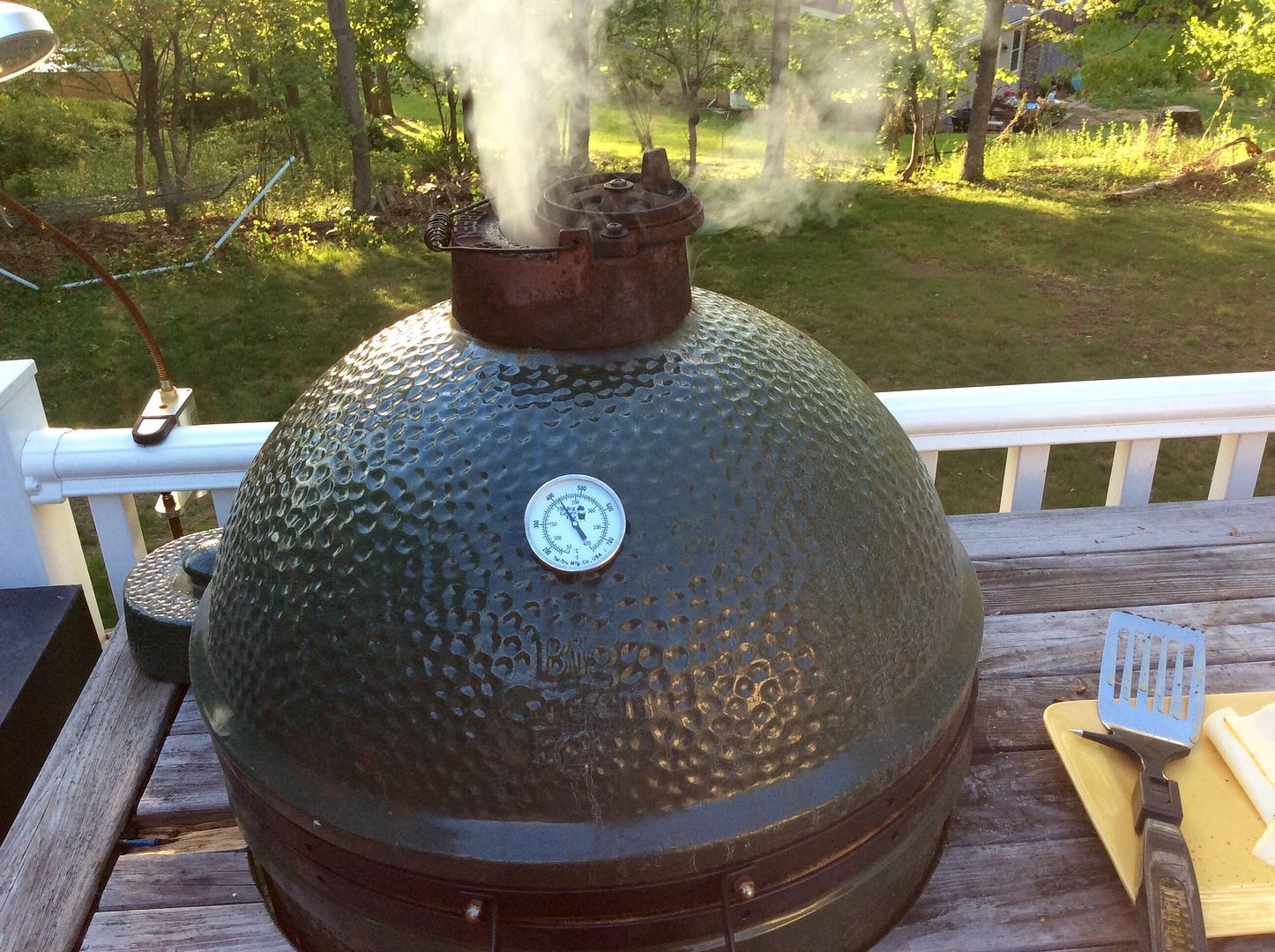 And the burgers get a nice, even Maillard on them: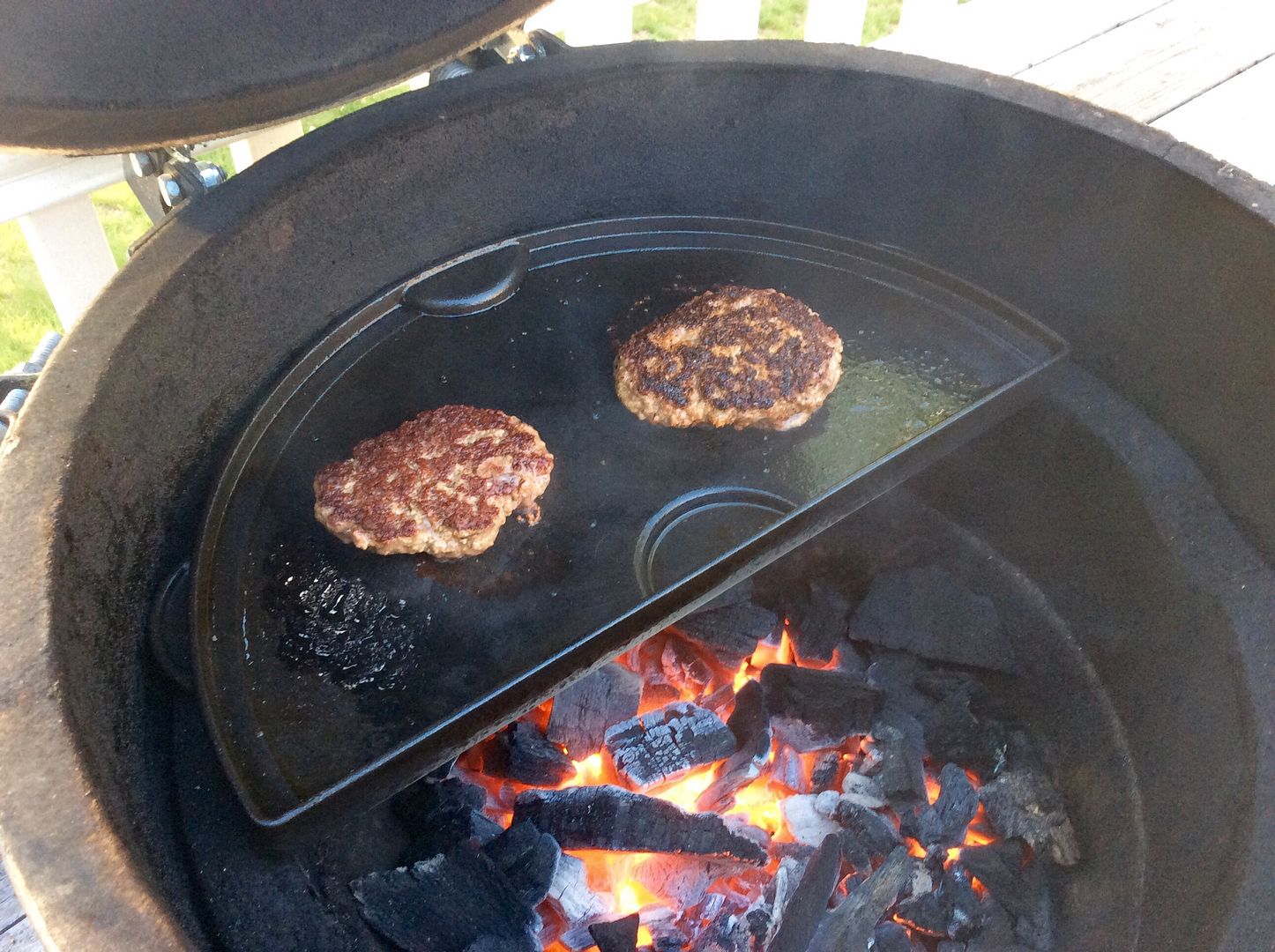 Highly recommended. If you order through Amazon, remember to use the
Amazing Ribs clickthrough.