Recipe is coming, let me tease y'all for a second
I get these and crack open a cold brew, fire up Netflix and have some me time.
I'm teasing y'all for now, recipe is coming very soon
Here we go!
What I made here is a rough puff pastry.
Equal parts in weight of AP flour and butter. I used a butter leaf lard combo. Ice cold water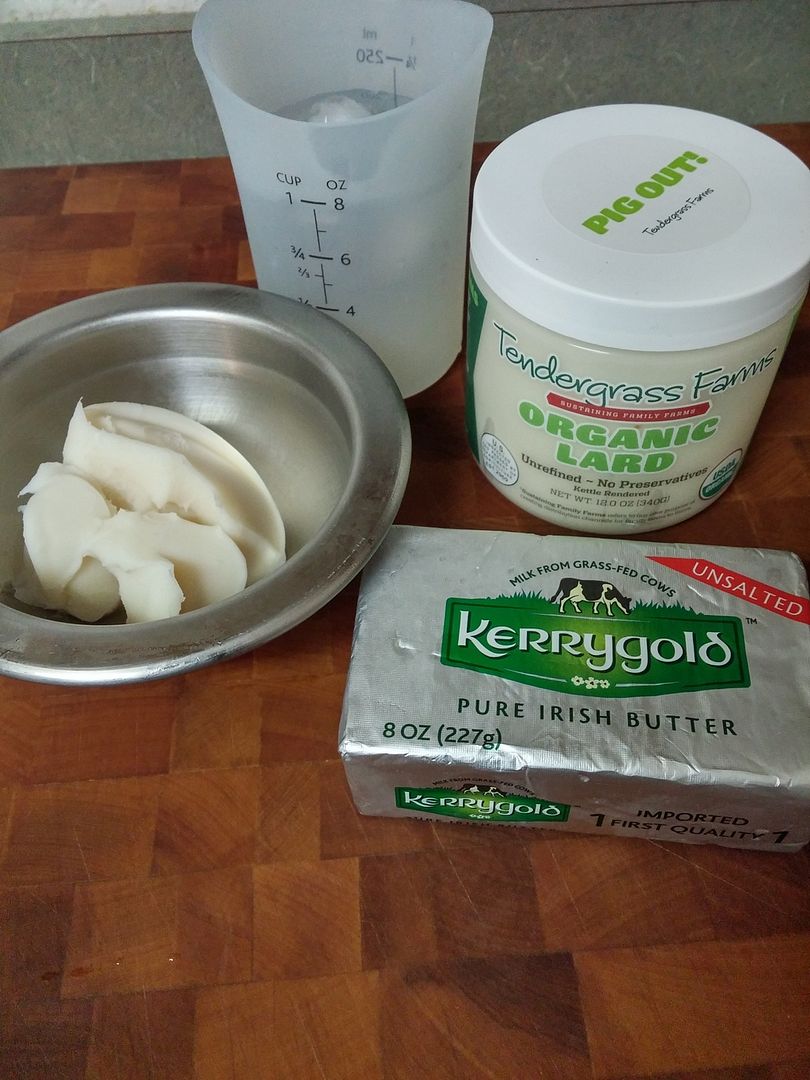 Add a good pinch of salt to the flour, mix well.
Roll the butter in the flour, coat well. This helps the next step. I grate my butter into the flour. I get good sized butter pieces, critical for puff pastry.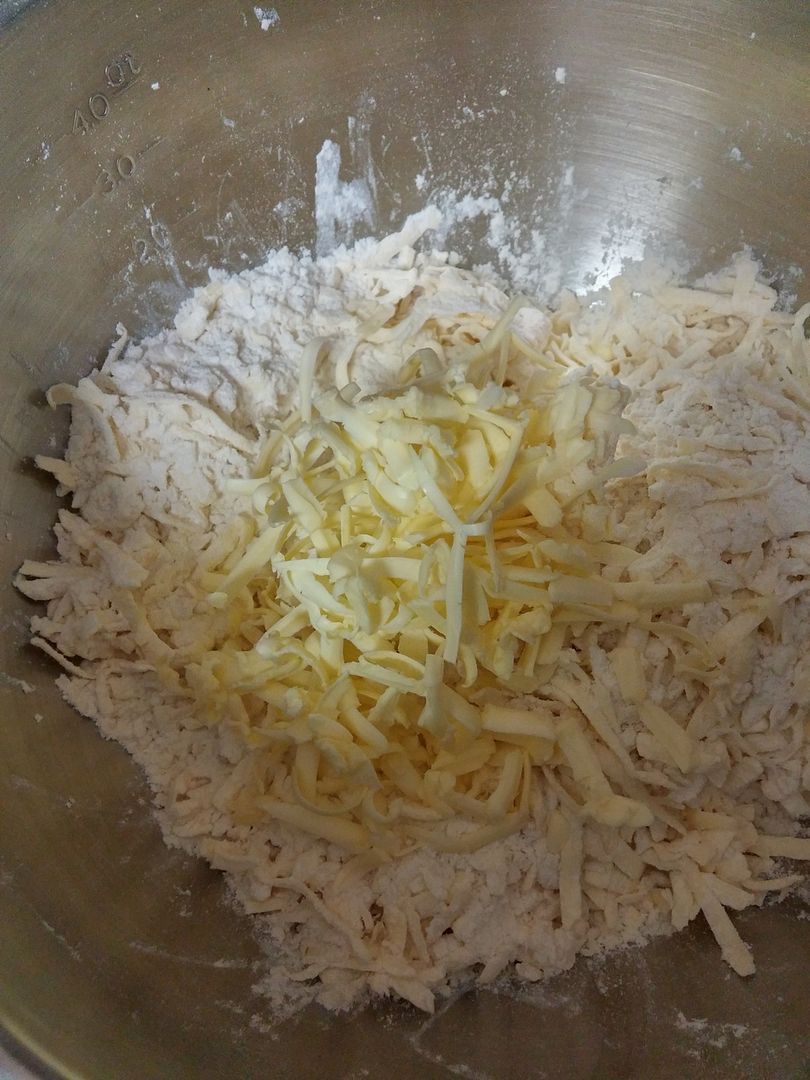 When grating, make sure that the grated butter is mixed into the flour while still grating. That way you don't get a butter lump.
Once the grating is done, mix that mess making sure that the flour and the butter is becoming one without squeezing.
Now the tricky part, adding water. You want to add little at a time. There are days when I've used as little as 4 tablespoons or as much as 6 with the same flour and butter amount. Add enough water just to bring everything together.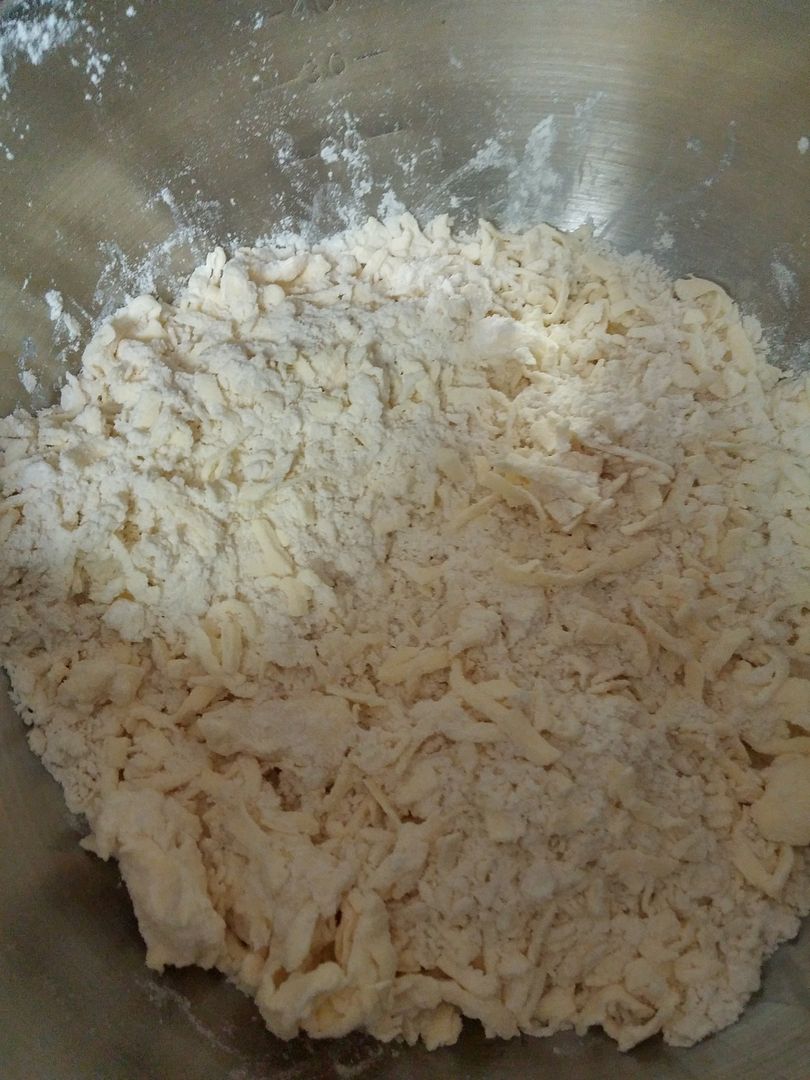 Get that shaggy mess on to a lightly floured board and knead just until you get a cohesive ball.
If the butter starts to melt, put the dough in the refrigerator for about 30 minutes. Otherwise proceed to forming a rectangle.
I had to work fast so I stopped taking pictures. But once you roll it out to a rectangle, fold it in thirds, wrap in cling film and refrigerate for an hour.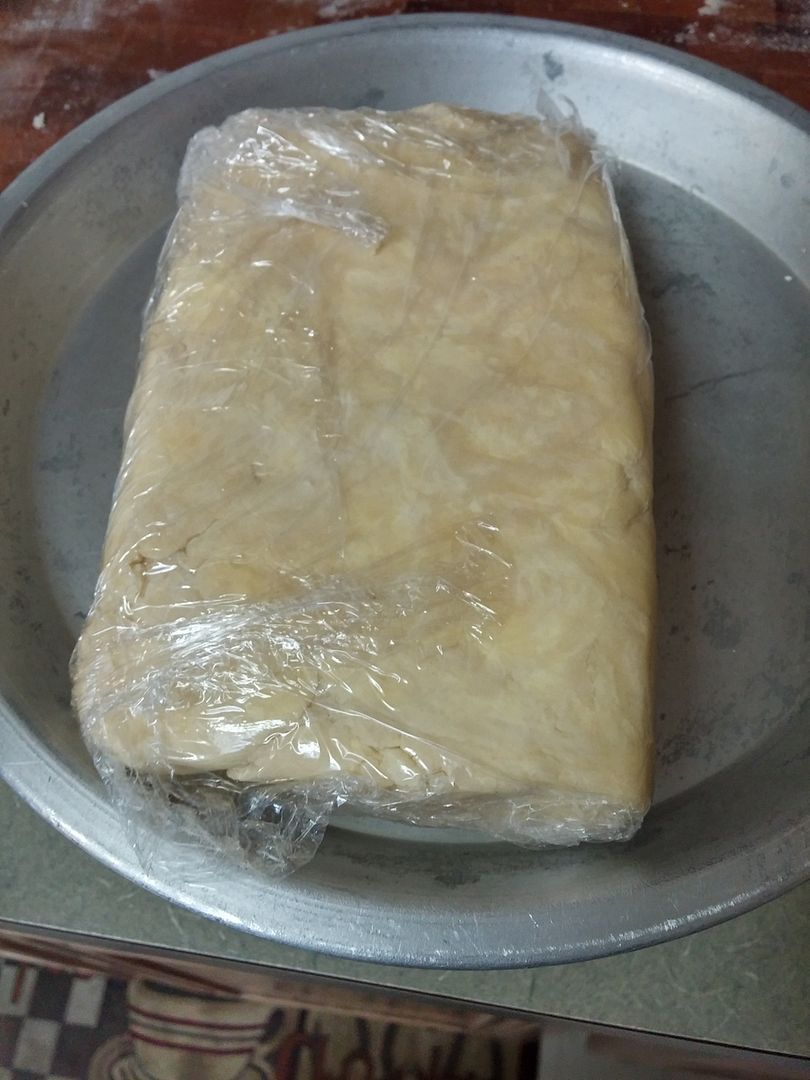 After an hour in the refrigerator it's ready to use but I like to roll it out again and do the thirds fold one more time.
You can use this to wrap anything from salmon to beef tenderloin (beef Wellington). My all time favorite is sausage rolls
Here I'm using British bangers.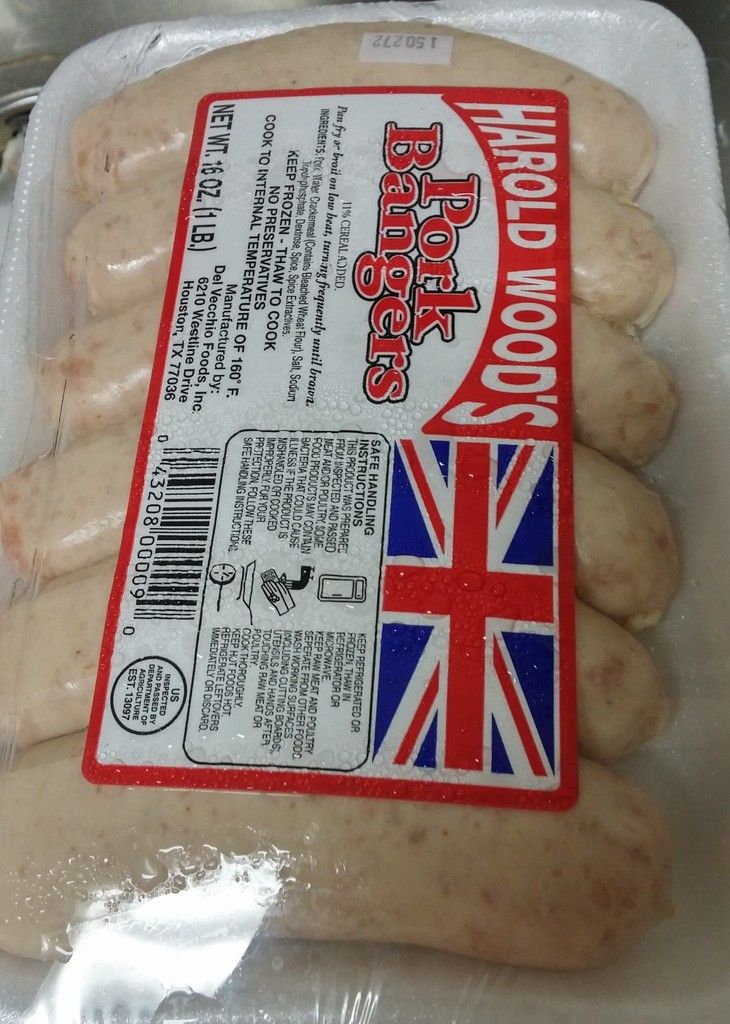 Use an egg wash to seal the edges brush some ontop before baking in 400 degrees oven for 18 minutes reduce heat to 350 until sausage IT is 160.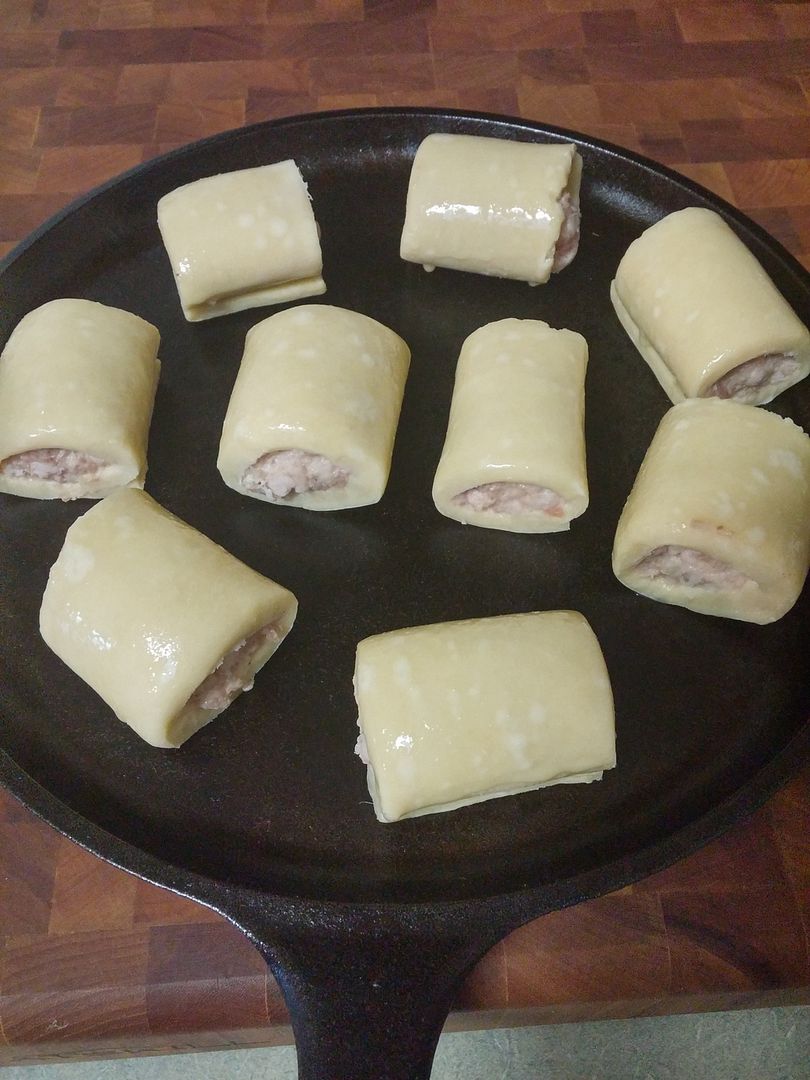 Crack open a beer and enjoy
Oh yeah, make sure that the oven is heated to 400 and do not peep for at least 20 minutes. These do not puff up like the traditional puff pastry but I'll take the texture offer traditional ones.