Local butcher had some great looking Berkshire slc ribs that I couldn't pass up. Dry brined for 48 hours (had a lot of liquid in the bag when I took them out of the fridge) light coat of veggie oil and some mhmd let sit for 15 min while charcoal fired up.
Ran the new maverick up through the bottom vent and clipped to the grate in between the two rib racks. Temp kind of jumped around through the cook. Best guess is that the spikes came when the applewood started to go. Stayed at 225 for the first hour, dropped to 215 for 30 minutes or so the spiked up to 245-255 for the rest of the cook.
The maverick hanging out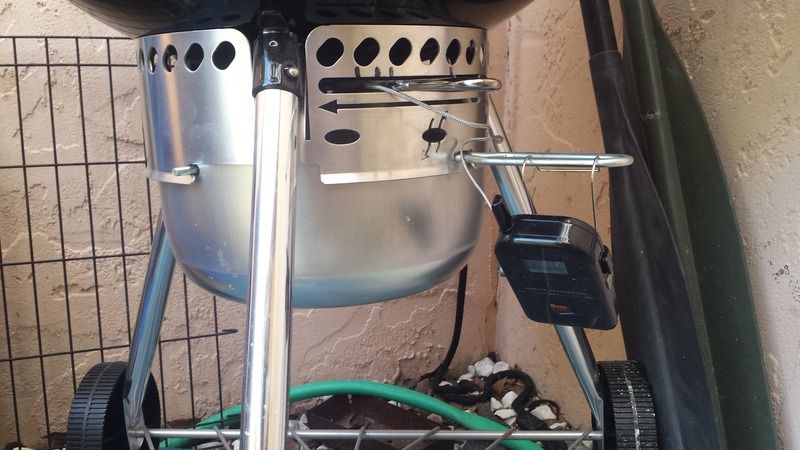 The end product was delicious with a light glaze of sbr, slightly dry I guess from the loss of liquid but great nonetheless. Southern style green beans and some crack and cheese!
Great summertime meal! Thanks for all the help!