Took advantage of a local grocery buy one get one deal to try out mh's last meal ribs. Did one rack dry and one rack wet with sbr. 6oz of applewood and cooked 4hrs . Definitely needed more time as they didn't quite pass the bend test but the wife was starving (so was I ).
Thoughts:
Ribs, even when cooked buy an amateur are very tasty.
Memphis dust is very tasty and makes a great bark
I need a rib rack
I am a wet rib guy apparently although that may change as I learn to cook them properly
Some pics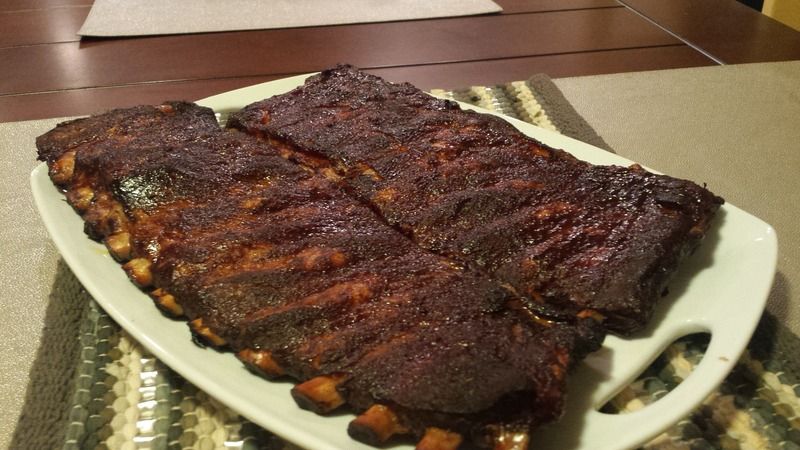 The shorter rack was sauced and laid over direct heat right before removal but doesn't really show up in the pictures.