So I got these beautiful lamb chops and decided to experiment with sous vide.
Got cumin and coriander seeds toasted then ground. I love cumin and lamb.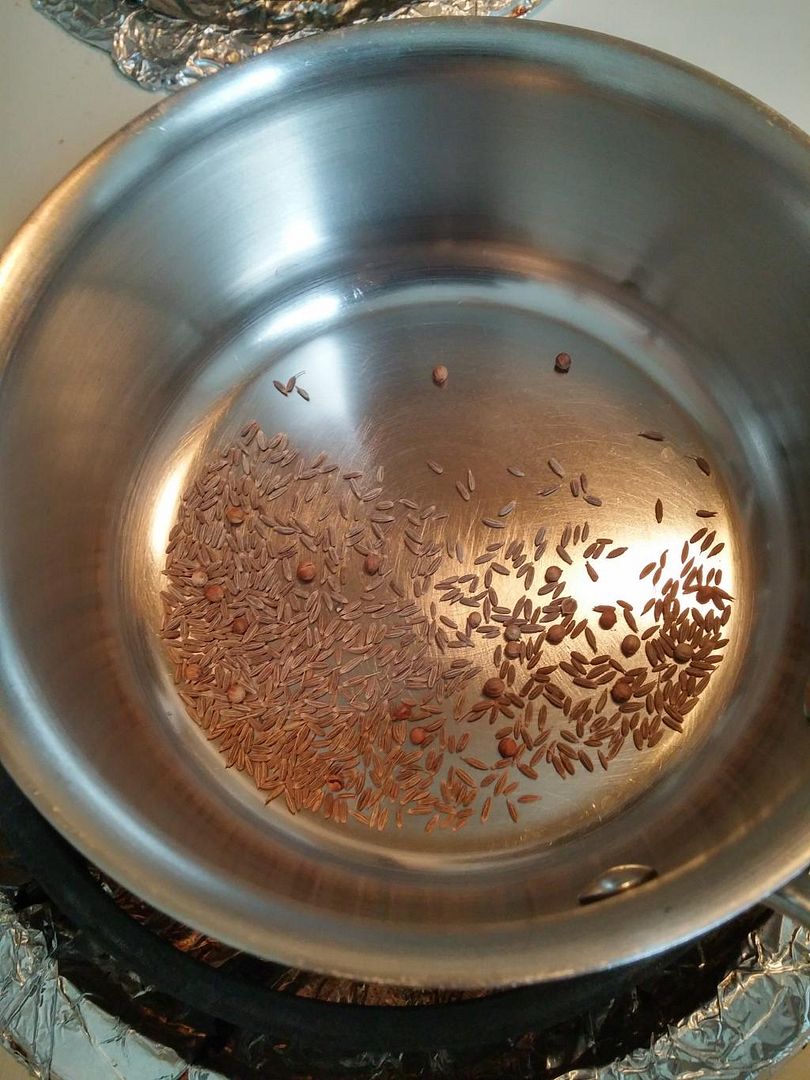 Then made a paste of cumin, coriander, a touch of chipotle powder, a touch of cinnamon, herbs De Provence and a bunch of grated garlic in macadamia nut oil. Rubbed that mess all over the lamb.
As always, these were salted overnight prior to this treatment.
Ready to take a dive in 138 degrees hot tub time machine. I didn't set the time, I just dropped it in there and took it out when I was ready to.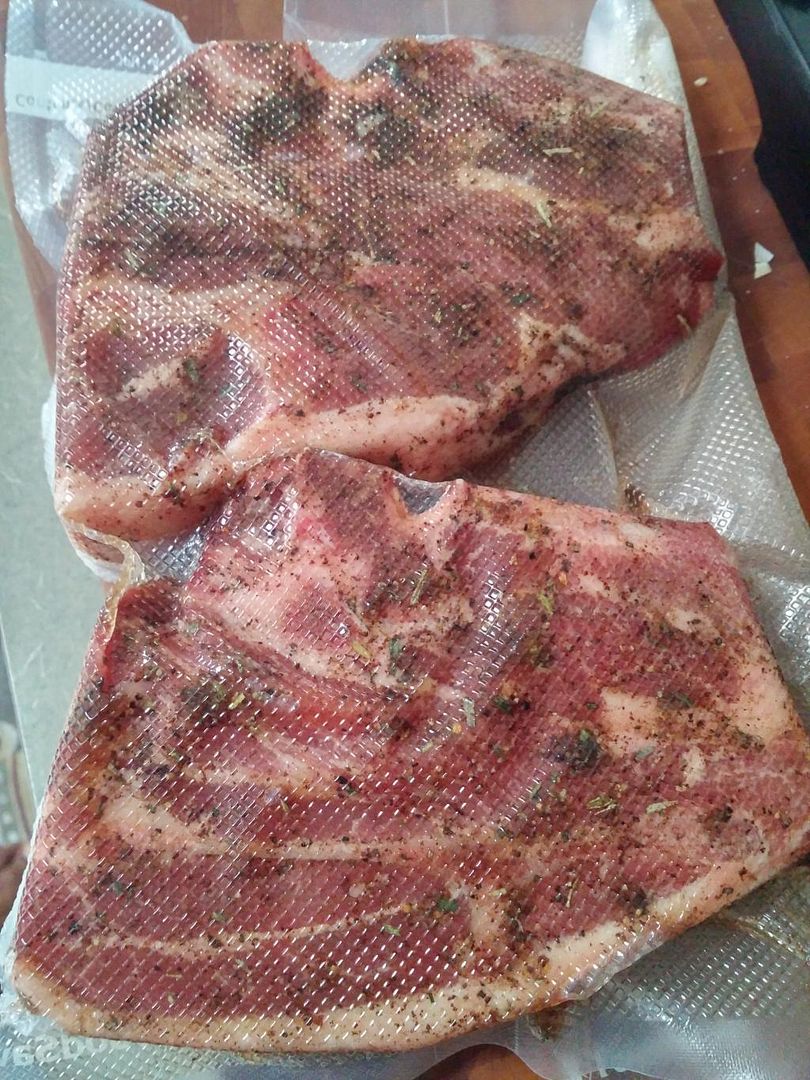 Set up my makeshift grill, got it hot.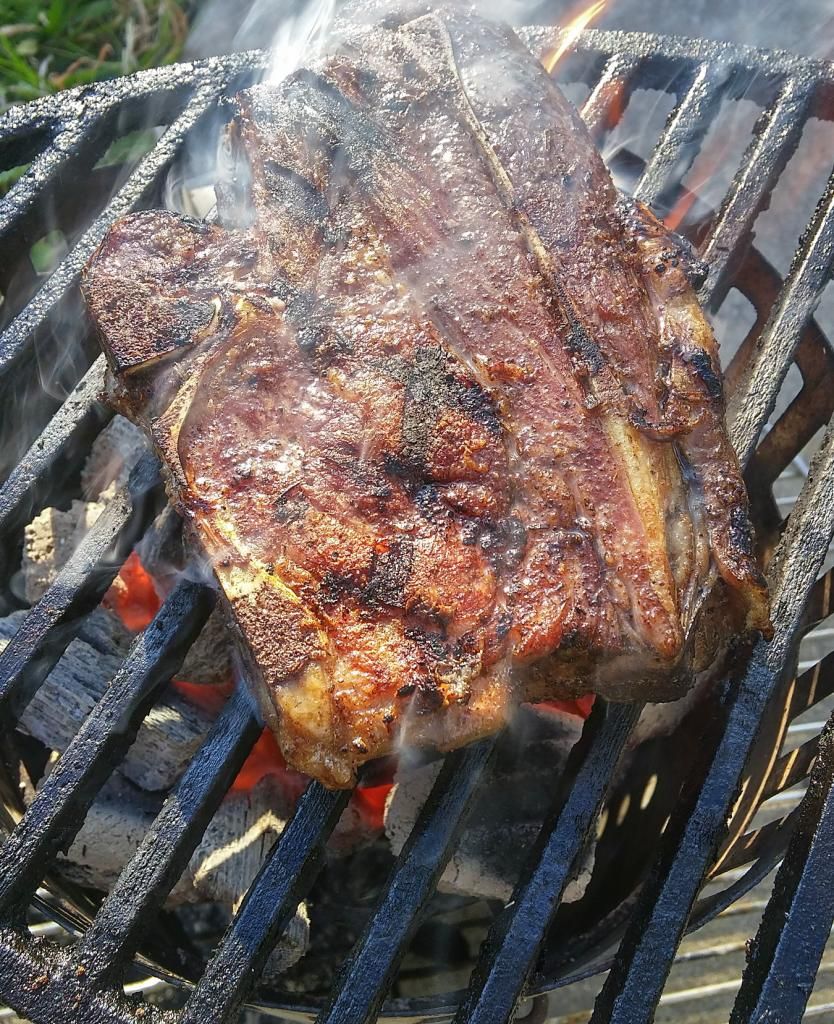 That chimney grill produces a beautiful crust every time.
Let's eat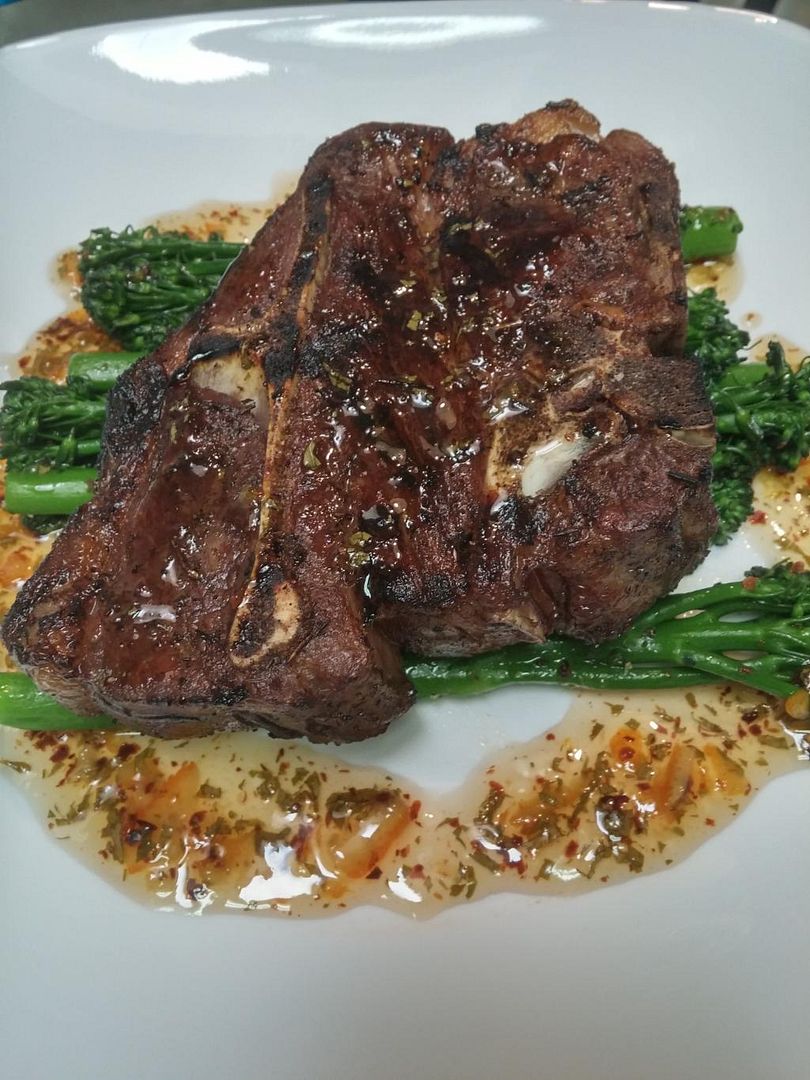 Juicy,