This is some of the best chicken that I've ever stuffed my facehole with.
Seasoned with salt, brushed with duck fat. Vacuum sealed with a few sprigs of thyme. Into the refrigerator.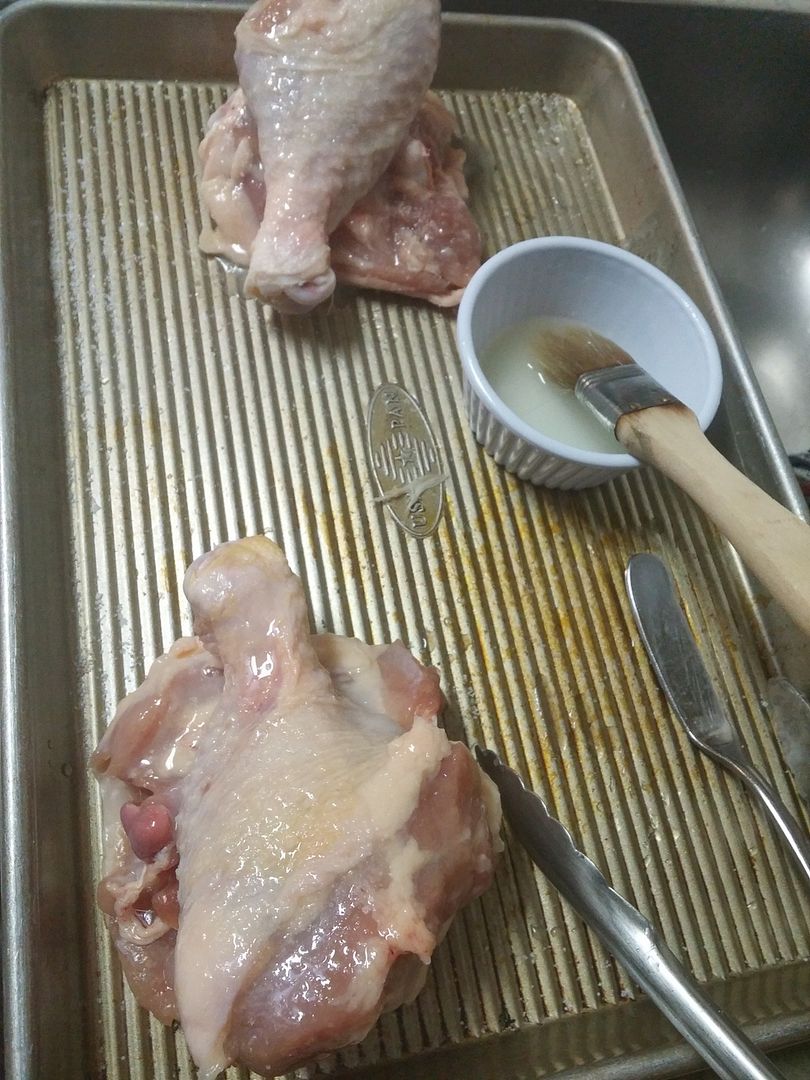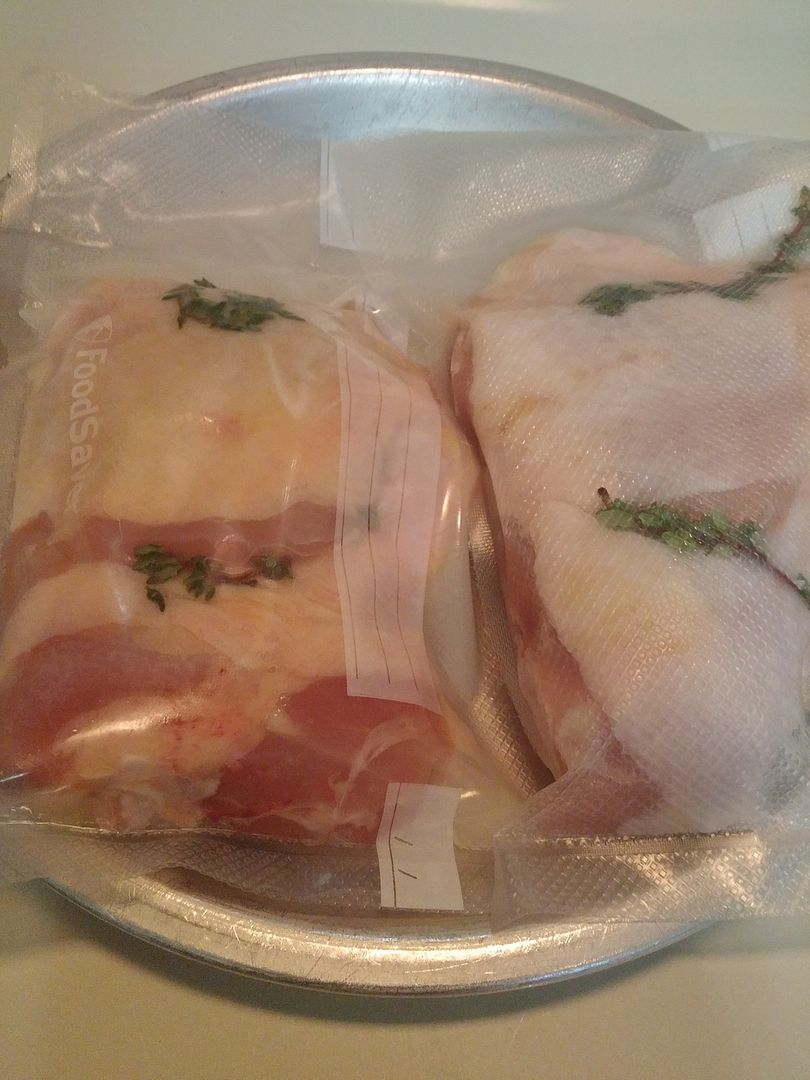 Dunk it in 176 degrees hot tub time machine on my way to work.
Back from work, heat ain't cast iron skillet with duck fat.
That's stock drained from the chicken. Don't toss it,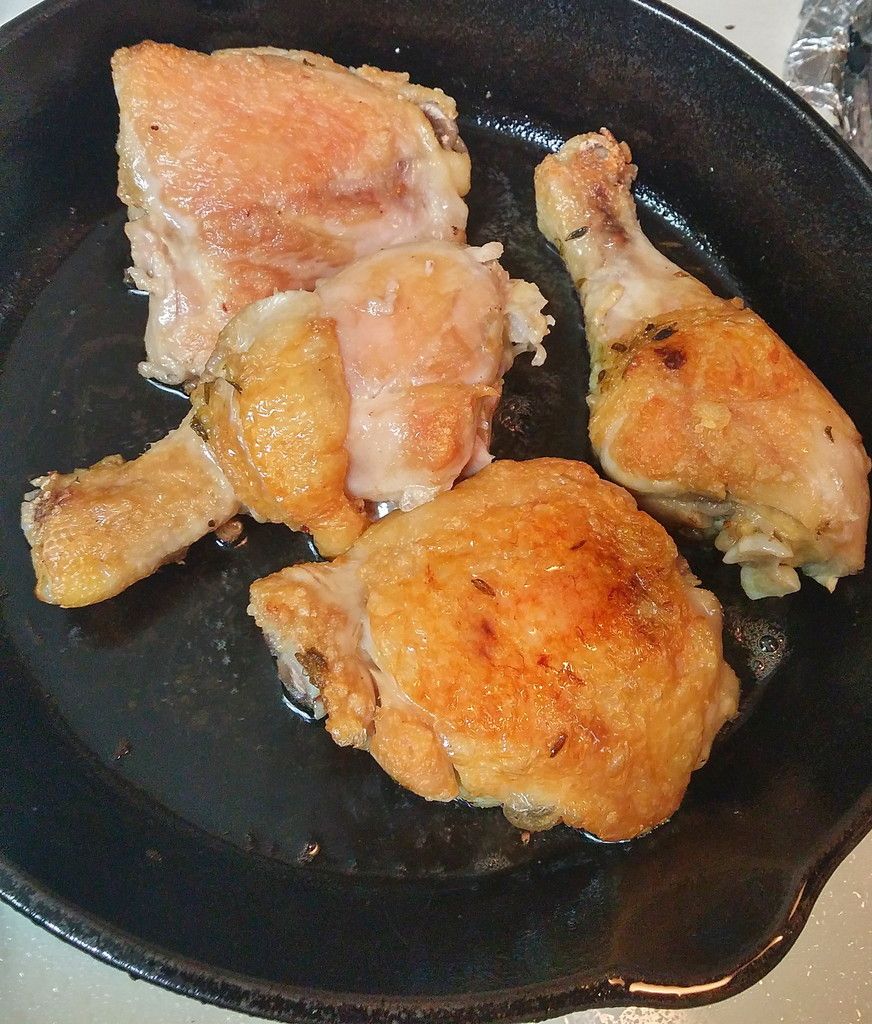 Tender, juicy. I should've taken a picture of the interior, it was a certain sexy tint.
Served over pasta with garlic anchovy sauce and arugula.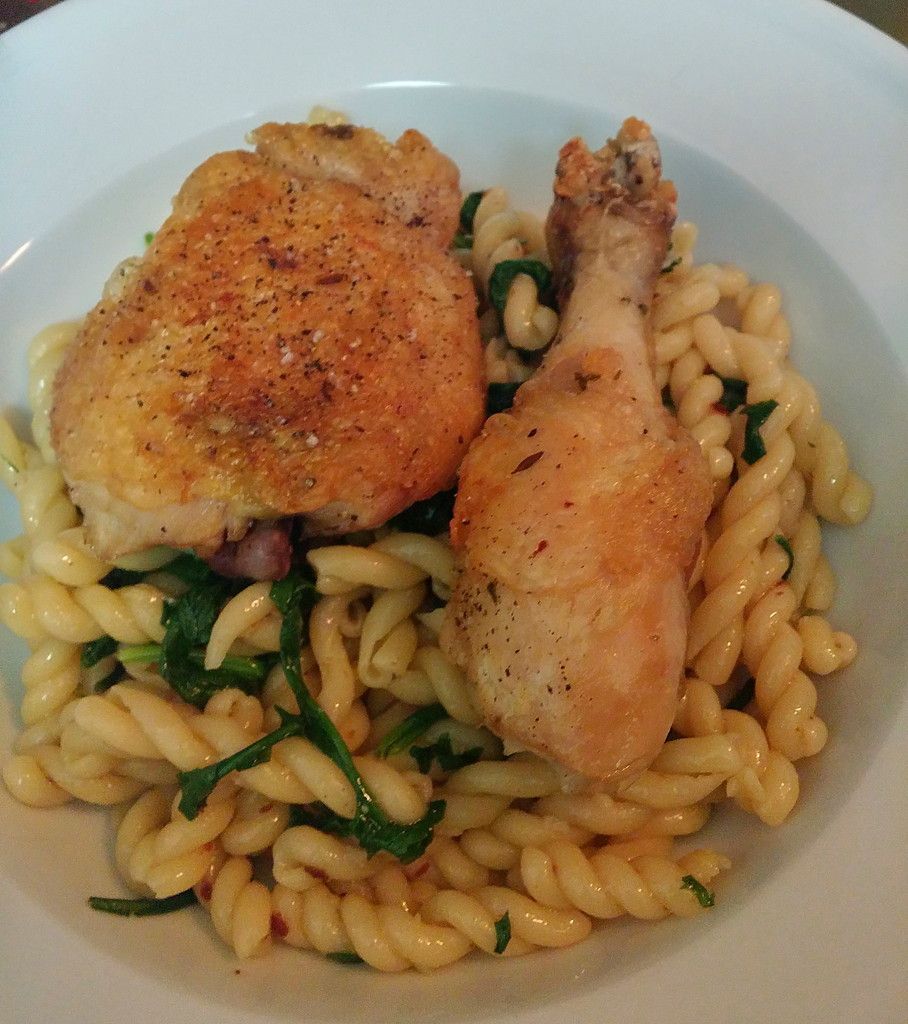 Mind Blown BOOOOM!