From:
Stan Hays <
[email protected]
>
Date:
Friday, May 8, 2020 at 3:37 PM
To:
<undisclosed-recipients:;>
Subject:
Update Operation BBQ Relief COVID-19 5-08-2020
Partners, Sponsors and Supporters, (this is sent as a BCC but intended for you)
Operation BBQ Relief has had a very exciting week celebrating new milestones and continuing to provide meals throughout the country. When Operation BBQ Relief was started after the Joplin Tornado almost 9 years ago, we never imagined we would celebrate the milestone of serving 4 million meals.
Operation BBQ Relief was honored to celebrate our 4 millionth meal with The University of Kansas Health System yesterday. We are grateful for the opportunity to serve heroes serving on the front lines on this special day for our organization.
The recipient of the 4 millionth meal was Dr. Dana Hawkinson, MD, medical director infection prevention and control and national expert on the COVID-19 pandemic.
The presentation of the 4 millionth meal can be watched at the link below.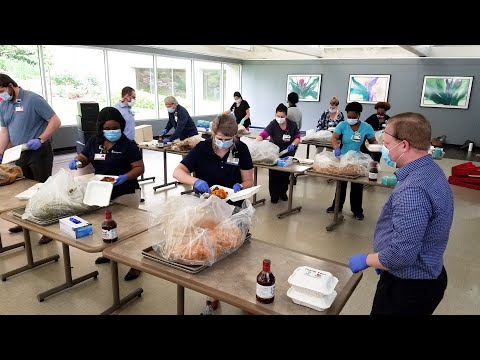 CNN also highlighted the work we are doing in response to the pandemic. Special thanks to CNN for the opportunity to bring awareness to our mission on a national platform.
Story:
https://www.cnn.com/2020/05/07/us/co...oes/index.html
Video:
https://www.cnn.com/videos/tv/2020/0...-cnnheroes.cnn
Operation BBQ Relief continues to connect, inspire, serve, educate, and feed communities in need.
We appreciate the support of the OBR Family throughout the country. It is because of you that we have been able to reach our 4 millionth meal milestone and make a difference in the lives of so many families and organizations.
Our best to you and your families,